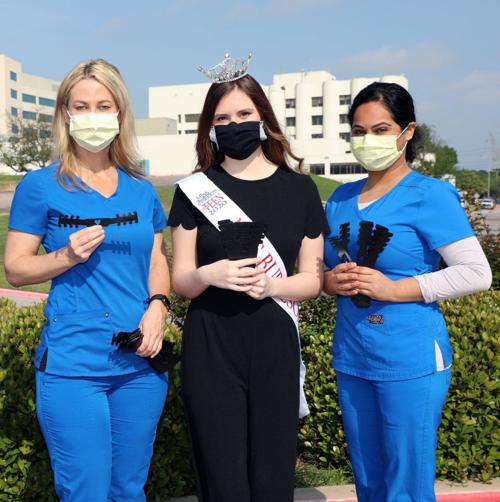 As featured on
While her reign as Miss Burleson's Outstanding Teen may be different than those before her, Haidyn Hill of Burleson is serving her role well as she provides needed supplies for first responders.
Mattie Barrett, 84, of Cleburne passed away May 21, 2020. Service: 10:00am, Friday, Crosier-Pearson Cleburne Chapel Visitation: 9:00am prior to service. Burial DFW National Cemetery.
Randy Dumas, of Rio Vista, passed Saturday, May 23, 2020. The family will hold a Private Memorial at a later date.
Betty Jane Ballard, 93, passed away on Friday, May 22, 2020. Private Graveside services. Public memorial service will be announced at a later date.