GRANDVIEW — The Grandview Zebras bounced back from their first loss in more than a year with a 49-16 win Friday over rival Maypearl.
A moment many people in Grandview and beyond have prayed for over the past couple of months came to life Friday night as Ja'Kobee Crownover made his return to Zebra Stadium.
Crownover has battled multiple injuries, including severe brain injuries, since being involved in a wreck in August. But in the Zebras' regular-season finale, Crownover joined his teammates on the field and was with Grandview's captains for the coin toss in a moment that transcends sports.
"It was pretty surreal," Grandview head coach Ryan Ebner said. "It's one of those things that it's kind of bitter sweet. It was something that was a big positive on a situation that's been really tough. The whole community has surrounded the Crownover family. To finally see him again, it probably did more for this community than it did for Ja'Kobee.
"We're so blessed to still have him and him be a part of our community. I know everybody was unbelievably thrilled and moved to see him there. We know how hard he's worked to get to this point. It was one of the best moments of my coaching career, for sure."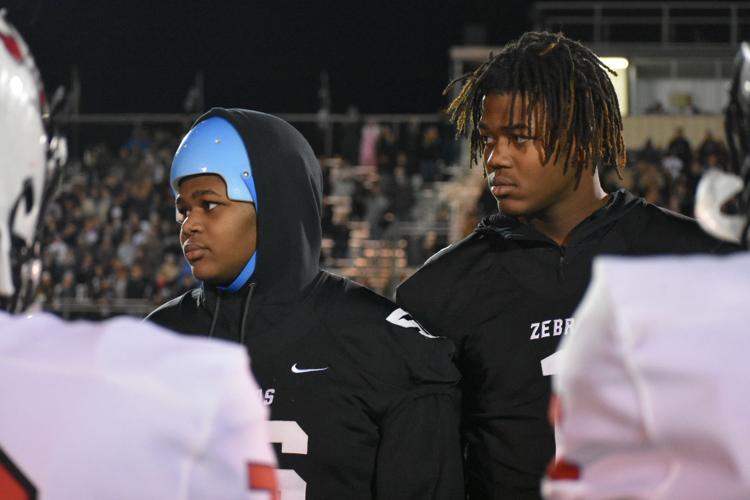 Crownover's teammates then took the field and went to work against the rival Panthers, building a 21-0 lead after the first quarter and a 42-8 halftime advantage.
Grandview senior running back Tremayne Gullatte got the scoring started on a one-yard run, then senior Austin Boyd returned an interception for a touchdown. Elijah Golden hauled in a 12-yard touchdown pass from Dane Jentsch for a 21-0 advantage.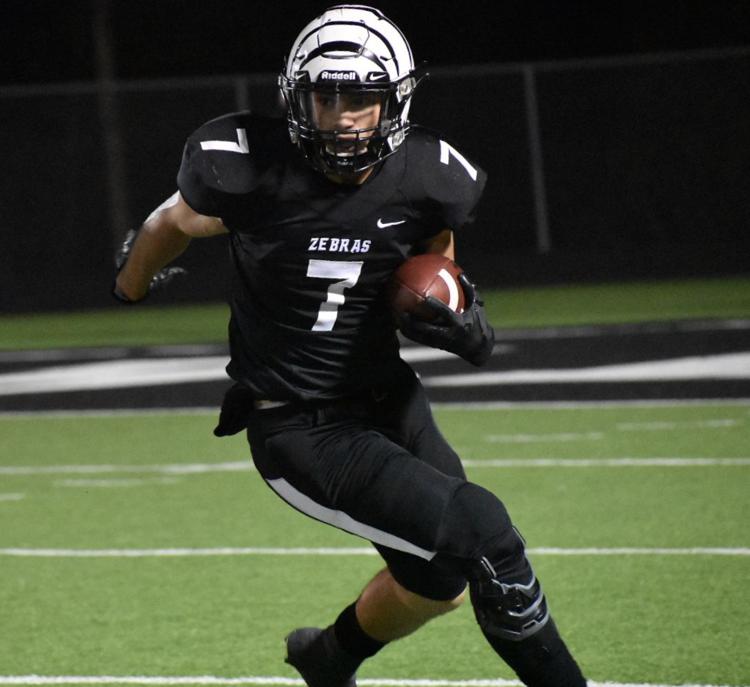 In the second quarter, Jentsch added a two-yard touchdown run then touchdown passes of 69 yards to Boyd and 29 yards to Antonio Arellano.
Jentsch completed 9-of-12 passes for 199 yards and three touchdowns with 47 rushing yards. Gullatte rushed for 55 yards on nine carries. Boyd had two catches for 86 yards.
The Zebras, ranked No. 2 in Class 3A Division I, finished the regular season with a 9-1 record.
Throughout the season, Grandview has been forced to deal with seemingly one obstacle after another — Crownover's accident, losing senior captain Cole Cannon to a season-ending injury, and multiple injuries to other players such as Jacob Patterson, Cooper Deans, and then freshman receiver Kason English to a broken arm vs. Maypearl.
But through it all, Ebner said he's proud of how the Zebras have kept moving forward as a collective unit.
"So many things have happened this year, and us coaches were talking about it [Friday] night, about even with what we've had to deal with, how truly blessed we are with the situation we're in," Ebner said. "We were talking about how this team just grinds and works. Whatever situation is thrown at them, they just attack it and lean on each other. I've been incredibly impressed with how the kids have handled everything this season and kept working and it's brought them even closer. I'm tremendously proud of their efforts all season long."
Grandview will open the Class 3A DI playoffs against Rockdale at 7:30 p.m. on Nov. 15 at Belton High School in the Region III bi-district playoffs — a rematch of last year's playoff opener, and a battle of the last two Class 3A DI champions.