With an overall record of 22-9 entering play Friday, Alvarado's volleyball team is having one of the most successful regular seasons in school history.
Alvarado Head Coach Jill Barkey chose nine girls for her team this year: seniors Samantha Newman, Gracelynn Farmer, Jacey Power and Abigail Tatum, juniors Kaylee Kingsley, Jaiden Wright and Megan Smith, and a couple of freshmen in Lily Rayburne and Kate Walraven.
"All nine of them want to be on the court, all nine of them want to win," Barkey said when asked about her favorite thing about this year's team.
Newman, a team captain, feels a different type of passion and bond within the team this year that she believes has contributed greatly towards their success so far this season.
"Having a smaller team has made it easier for all of us to build a deeper team relationship," Newman said. "And when everyone on the team always shows up and gives 100%, you feel unstoppable."
Farmer, also a team captain, believes that having nine girls on the team this year has contributed to an increase in support and work ethic within the team.
"We are dedicated, we trust one another, we are willing to do whatever it takes to get better," Farmer said. "Our bond is different from any other sport because when one of us falls, we all stop and pick them up."
While volleyball looks like a simple game to the fans, the players on the court beg to differ.
"Volleyball has driven me to become a mentally tough person," Wright said. "It's a sport that requires a lot of focus and communication, which can become draining at times, but it inspires me to be a supportive and uplifting teammate."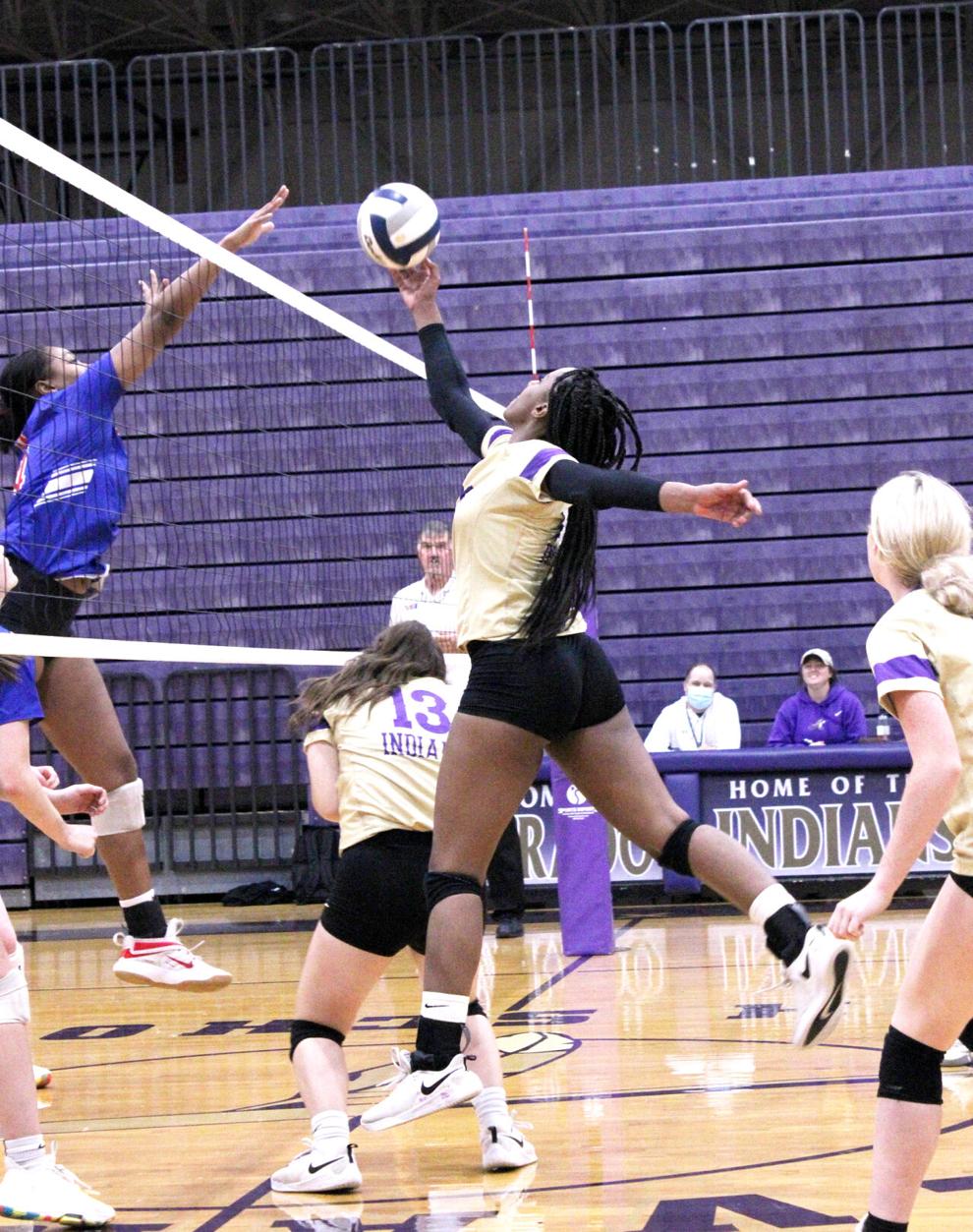 While all nine girls are in it to win it, all Barkey wants is for every girl to step out onto the court and play their best.
"I genuinely love coaching," Barkey said. "but at the end of the day if there is anything that I want the girls to take away from me is to become the best human being that they can possibly be."
Last year, Alvarado won its first bi-district title since 2013, and the Lady Indians are battling their way through a tough district this season with hopes of finding more success in this year's postseason.
The Lady Indians are scheduled to host Waxahachie Life on Friday in a key district showdown with both teams battling for fourth place. Alvarado enters Friday's match with a 3-4 record in District 11-4A play. The Lady Indians are then set to visit Godley at 6 p.m. Tuesday.