Last week marked my eight-year "workiversary" as sports editor of the Cleburne Times-Review, so with eight full years of covering sports in Johnson County — combined with the lack of sports due to the pandemic — I thought now would be an appropriate time to try a new series looking back at some of the area's finest athletes.
I'm not sure if "Throwback Thursday" is still a popular thing on social media or not, but let's give it a shot here. I will plan on doing a Throwback Thursday report looking back at some of the best players I've covered during my time with the Times-Review. If, after a few installments, these Throwback Thursday features turn out well, I may even do some digging and go further back in the archives to remember some of the area's best athletes.
Since I just celebrated my eighth full year as the Times-Review's sports editor, I figure I'll start this Throwback Thursday series with an athlete who immediately stood out to me during my first few days on the job — Cleburne quarterback Quade Coward.
During my first football season here in 2012, Coward led a talented Yellow Jacket football team to a 7-3 regular season and Cleburne's first playoff berth in a decade.
Despite a 42-36 loss at Fort Worth Southwest to open the 2012 campaign, my big takeaway from covering my first Cleburne football game was, 'Man, this Quade kid is a player.' Coward showcased not only his passing ability but also his running prowess as he darted through the middle of the Raider defense and outran several fast Southwest defenders to the end zone for a 60-yard touchdown run. I knew then it was going to be a fun football season for me to cover as well as for Cleburne fans to witness.
After a 1-2 start in non-district, Coward helped the Jackets win their first four games in District 8-4A play — two of them in thrilling fashion. 
In Cleburne's district opener against Waco High, Coward had 388 passing yards, 76 rushing yards and six total touchdowns to lead the Jackets to a 43-42 overtime win over the Lions. Coward scored the Jackets' touchdown in overtime and then completed a pin-point accurate pass to Khalil Hall along the sideline for the walk-off two-point conversion.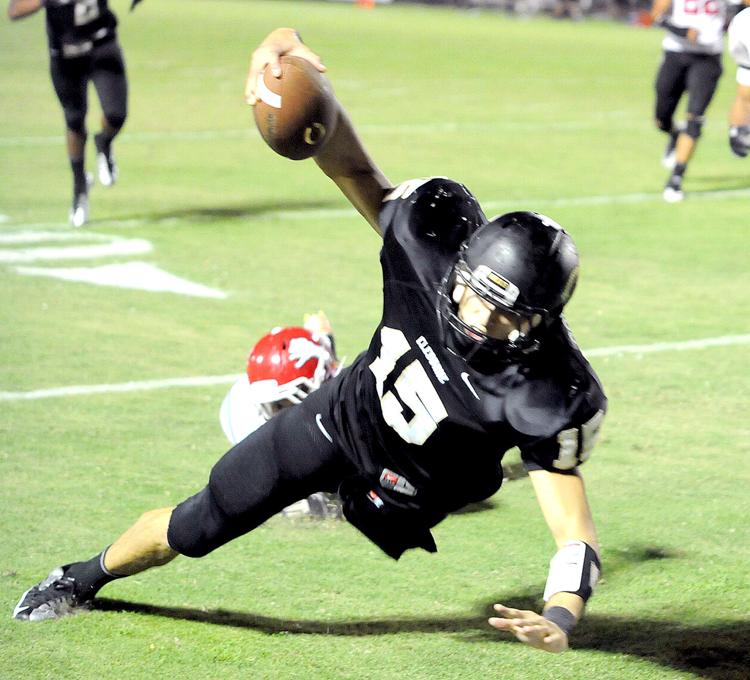 Following blowout wins over Joshua (58-21) and Burleson (55-20), Coward and the Jackets beat Burleson Centennial in what is still one of the top-3 most thrilling games I've ever covered in my career. Cleburne scored 26 points in the fourth quarter as the Jackets erased an 18-point second-half deficit to stun the Spartans, 61-59. Coward threw the game-winning touchdown from 12 yards out to Kameron Pickett with 15 seconds left (which prompted a Centennial coach to punch out a window in the press box at Yellow Jacket Stadium).
Coward completed 21-of-31 passes for 403 yards and three passing touchdowns with 169 rushing yards and two rushing touchdowns in the wild win, and he was voted as the Class 4A Built Ford Tough Player of the Week for that epic performance.
The following week, Coward led the Jackets into Cleburne's biggest game in a decade as the Jackets carried a 4-0 district record into Crowley against the 4-0 Eagles with a district title on the line. The Eagles' athletic and massive defensive front controlled the game as Crowley came away with a 33-19 win en route to the district title.
The following week, Coward's 512 passing yards and six total touchdowns led the Jackets to a 59-41 win over Everman as Cleburne clinched its first playoff berth since 2002. In the regular-season finale, Coward threw for five more touchdowns as Cleburne rolled to a 42-15 win at Waco University to wrap up the season with a 7-3 mark.
Unfortunately for Coward and the Jackets, their first playoff appearance in a decade saw them draw the defending state champion Aledo Bearcats in the bi-district playoffs. A seven-win team that finished second place in a tough district having to play Aledo in the first round just didn't seem fair at the time, and it still doesn't. The Bearcats ended Cleburne's season — and Coward's high school football career — with a 45-7 win over the Jackets.
After I interviewed Cleburne Coach Jeff Merket on the field after the playoff defeat, I went to find Coward so I could congratulate him on a phenomenal season and thank him for making my first football season in Cleburne a special one.
Even though this Throwback Thursday feature is on Coward, I still want to point out how special that Cleburne football team was. As great as Coward was, there were so many good players in that group — Khalil Hall, Kameron Pickett, Kibo Grant, Al Baylor, Tanner Galvin, Will House, Tucker Nolen, Tevin Boone, Jordan Ebbens, Bre Miller, Taylor Bird, etc.
Coward's senior season ended with District 8-4A MVP honors as well as the All-Johnson County MVP award after he passed for 3,250 yards and 35 touchdowns to go along with 598 rushing yards and 13 rushing touchdowns. Coward also received all-state accolades on the Texas Associated Press Sports Editors and Texas Sports Writers Association teams.
As a junior, Coward was a second-team selection for all-district and All-Johnson County after he threw for more than 1,600 yards.
Coward was also a key contributor for Cleburne baseball during its run to the state tournament in 2012 as well as a regional final appearance in 2013. Coward was an all-district and all-county selection for Cleburne baseball as a senior. He also earned all-district accolades in basketball as a junior.
After graduating from Cleburne High School in 2013, Coward continued his football career at Midwestern State University.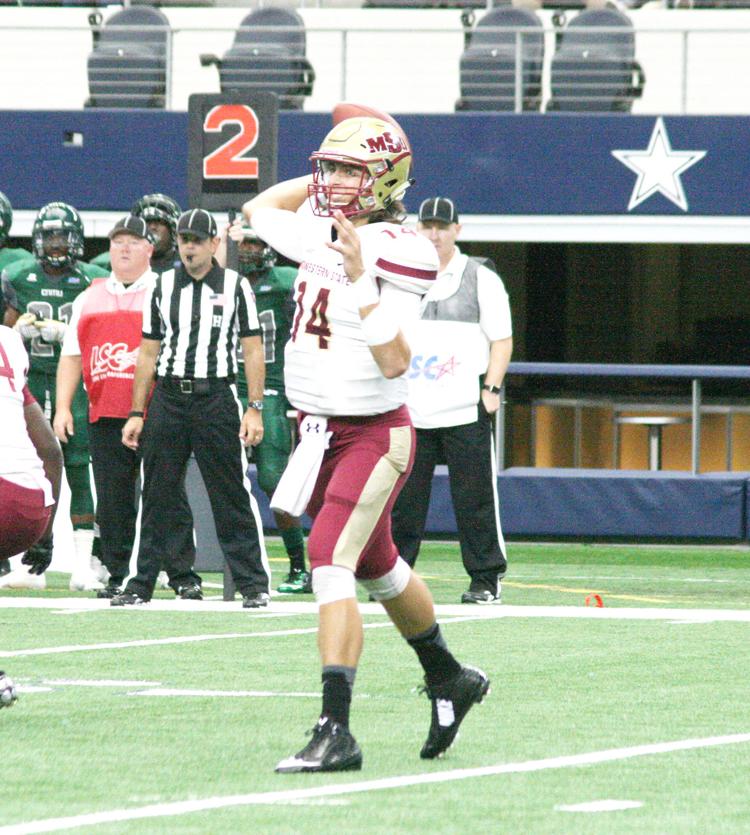 Coward saw limited playing time his first few seasons with the Mustangs, but ended his collegiate career strong. Coward earned All-Lone Star Conference honors after starting 11 games as a senior in 2016, when he threw for 2,381 yards with 18 touchdowns and nine interceptions. At the time, his senior season was one of the most prolific in Midwestern State history as he ranked fourth in single-season total offense and single-season passing yards.
Coward, a two-time LSC offensive player of the week, finished his collegiate career with 3,984 passing yards with 30 touchdowns and 16 interceptions along with 940 rushing yards and 13 touchdowns. Coward finished high on several program career charts, including fourth in passing TDs, fifth in passing yards, fifth in total offense and sixth in pass completions.
Even at the collegiate level, Coward had an uncanny knack for late-game heroics. He engineered go-ahead scores in the final minute in five games during his senior season.