BURLESON — In a top-15 showdown Saturday in District 5-5A play, the Burleson Centennial Spartans were calm, cool, and collected against defending state champion Mansfield Timberview.
The No. 10-ranked Spartans (19-4) moved to 3-0 in District 5-5A play by overcoming a 10-point deficit to beat the No. 15-ranked Wolves, 75-65, at Spartan Arena.
Every time it appeared Timberview might pull away, the Spartans — led by seniors Zach Bolf, Tayton Conerway, Keryn Collins, and Jacob Stuckey — stayed within striking distance until Centennial was able to dominate the fourth quarter.
Timberview took a 38-32 lead into halftime, but the Spartans won the third quarter to trim the Wolves' lead down to a single point at 50-49 entering the final 8 minutes of play.
In the fourth, the Spartans pulled away with a 26-15 edge.
It was a memorable day for Conerway in more ways than one; not only did he score a game-high 26 points to go along with 13 rebounds for a double-double, but he eclipsed the 1,000-point mark for his high school career, and he did so on his 18th birthday. Conerway became the fourth Spartan to score 1,000 points, joining Bolf who recently reached that milestone mark.
Bolf had a big second half as the gritty senior finished with 18 points. Stuckey was big early on as he shouldered the scoring load in the first half, finishing with 17 points. And Collins added 12 points.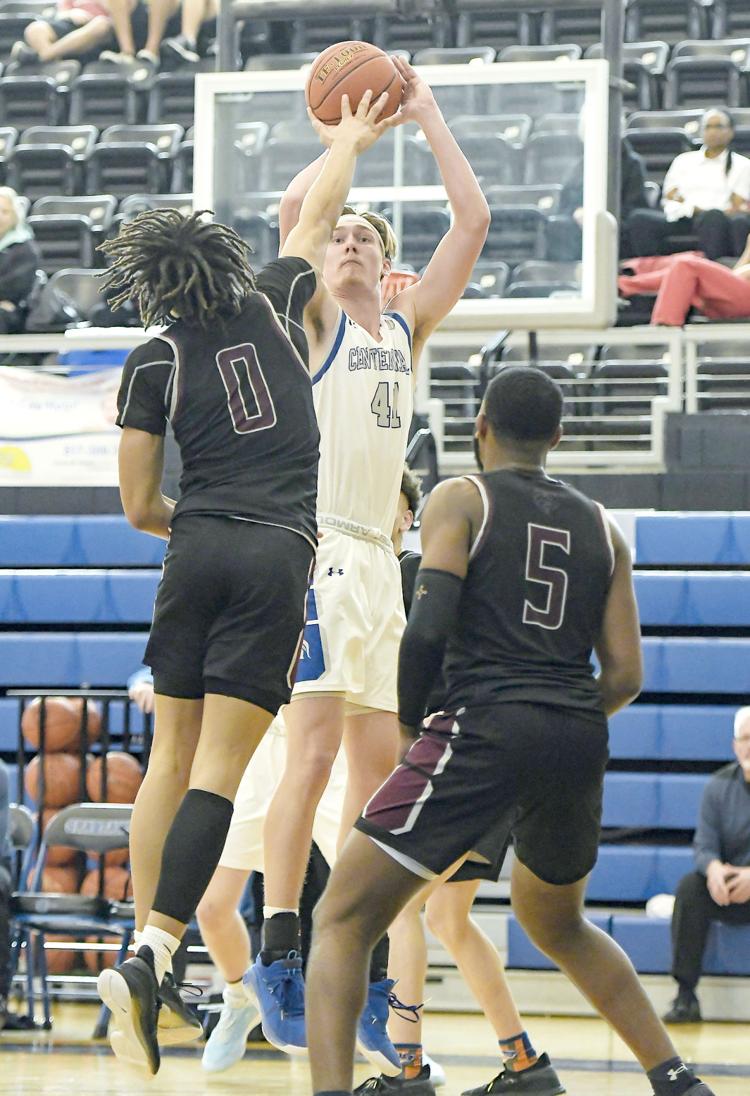 En route to last year's Class 5A state title, the Wolves swept the Spartans in district play with wins of 85-76 and 88-72, but Centennial flexed its muscles in the two teams' first meeting between the two favorites for the District 5-5A title.
The Spartans are scheduled to host crosstown rival Burleson at 6:30 p.m. Tuesday.