Grandview's Zach Smith had a career-best five touchdown passes in leading Tulsa to a 49-24 win Saturday at East Carolina University to wrap up the 2019 season.
Smith completed 21-of-31 passes for 331 yards and five touchdowns as he helped guide the Golden Hurricane to 669 total yards of offense. On the defensive side of the ball for Tulsa, Cleburne's Reggie Robinson II had another strong all-around performance to close out his career with the Golden Hurricane.
In the first half alone, Smith completed 17-of-23 passes for 275 yards and three touchdowns to give Tulsa a 21-3 halftime lead. Smith's five touchdown passes totaled 140 yards, covering 66, 29, four, two and 39 yards. 
Defensively, Robinson finished his solid collegiate career with yet another all-around game as he recorded four pass break-ups, three tackles and a fumble recovery, which he returned 21 yards.
Both Robinson and Smith made the American Athletic Conference Honor Roll for their performances in the final week of the 2019 regular season.
🏆 @thezach_smith & @RegRobII are on the @American_FB Honor Roll this week after standout performances on Saturday!#ReignCane 👑🌀 #HuntForTheCrown pic.twitter.com/b6xtPJWu7v

— Tulsa Football (@TulsaFootball) December 2, 2019
Robinson's senior season ends with 38 tackles, as well as a team-leading four interceptions, 13 pass break-ups and 17 passes defensed, to go along with two fumble recoveries and a blocked kick. The former Yellow Jacket standout allowed only one touchdown all season. Robinson led the American Athletic Conference in interceptions and pass break-ups, and those numbers should result in All-AAC honors.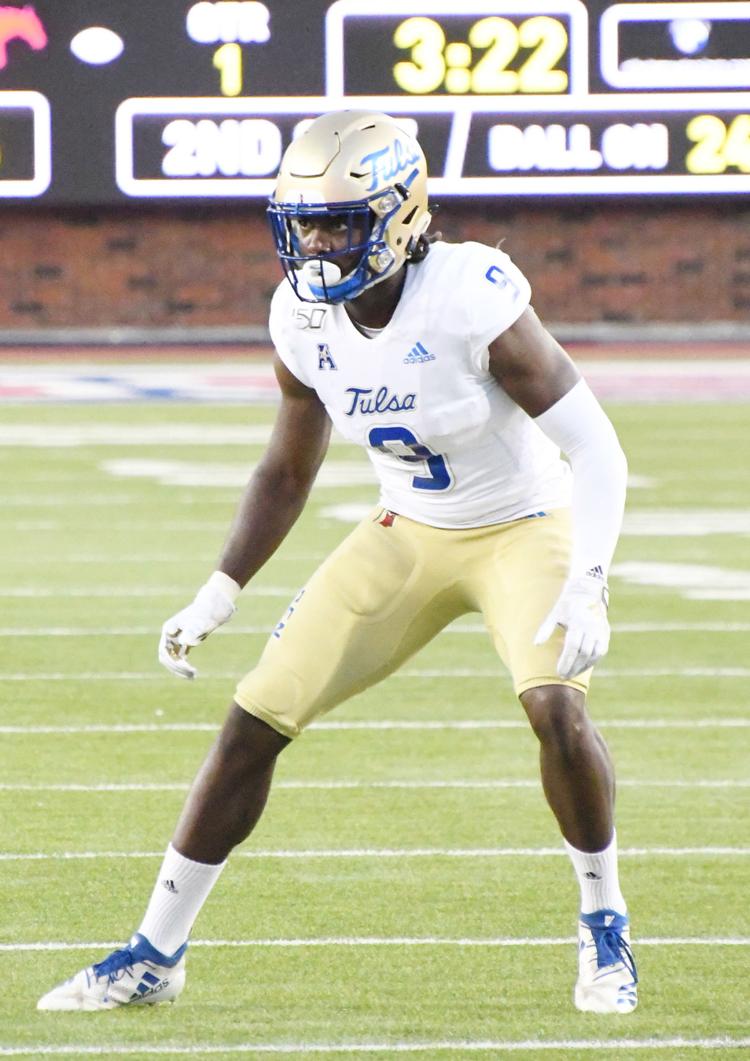 Smith finished his debut season with Tulsa with 3,279 yards (16th in the nation) as he completed 246-of-429 passes for 19 touchdowns and nine interceptions for a quarterback efficiency rating of 132.
Tulsa finished the season a disappointing 4-8. A few plays here and there, and that record could easily have been reversed, but the Golden Hurricane suffered several frustratingly close losses. There was a 43-37 loss at SMU in triple overtime where Tulsa blew a 21-point lead in the fourth quarter; a 24-13 loss at Cincinnati where five turnovers were the difference; a 42-41 loss vs. Memphis on a missed chip-shot field goal as time expired; a 38-26 loss at Tulane that featured several odd plays; and a 24-14 loss vs. Houston where four turnovers loomed large.
But the blowout win over East Carolina University allowed Tulsa to end the season on a positive note.
"This season has been a little bit of a downer at some points, but we know what we can do and we kind of went out there and proved it [Saturday]," Smith told Tulsa World's Kelly Hines. "It was a really fun game.
"That's what you can do when you start fast and you don't take your foot off the gas. That's what we did. We got up on them and we just kept pounding them."
Earlier in November, Robinson announced he accepted an invitation to the NFLPA Collegiate Bowl, an all-star game that gives draft-eligible players an opportunity to showcase their talents to the next level. 
Nearly 200 scouts, player personnel staff, general managers and head coaches from all 32 NFL teams are expected be in attendance to watch live practices, conduct player interviews and review tape. The two coaches for this year's NFLPA Collegiate Bowl are former NFL head coaches Marvin Lewis and Hue Jackson.
Smith's five-touchdown performance was one of the top across the nation, which earned him a spot in the fan vote for the Manning Award for quarterback of the week, presented by the All-State Sugar Bowl. Fans can go to the Allstate Sugar Bowl Facebook page to vote.
Bradley has career-best performance for UH
Cleburne's Tre'Von Bradley found the end zone for the first time in his college career as he finished his redshirt sophomore season on a high note.
Bradley scored on a 67-yard screen pass for the first touchdown of his collegiate career as he finished with three receptions for a career-high 99 yards in Houston's 56-41 loss to No. 24 Navy on Saturday.
Bradley finished the 2019 season with 16 receptions for 326 yards and a touchdown, and he should play a more prominent role as a junior in 2020 for the Cougars.