RIO VISTA — Rio Vista's Corbin Stulir has cleared bigger hurdles in life than she has on the track, and she saw the results of her perseverance and hard work pay off Thursday when she signed with McMurry University to continue her track career.
Stulir was a standout track athlete for the Lady Eagles as a four-time regional qualifier. During her four years competing for Rio Vista, Stulir collected multiple district and area titles in the 100- and 300-meter hurdles, including qualifying for the UIL state track meet as a freshman.
All of her success and hard work resulted in an opportunity with McMurry University, the place she's wanted to attend for the last couple of years.
"This day is a little bit overwhelming," Stulir said. "It's very exciting and very exhilarating. I've just been truly blessed with the opportunity to continue on with my running. Today's not just about me, but it's about my coaches and all the sacrifices they've made. They've helped me do this and I'm very thankful to them."
Rio Vista Coach Jack Pruitt, who helps coach Stulir in the hurdles, said she has been a great example for other student-athletes in Rio Vista and beyond.
"I think this is just the beginning for her," Pruitt said. "She's going to be a standout at McMurry, also. She's displayed great leadership. I think she's been a great inspiration to the people at Rio Vista. This is just another step for her.
"Her work ethic makes her special. Her work ethic is nonstop. There's been times I've actually had to tell her, 'Look, it's OK to take a break.' She's always right there ready to work and wanting more."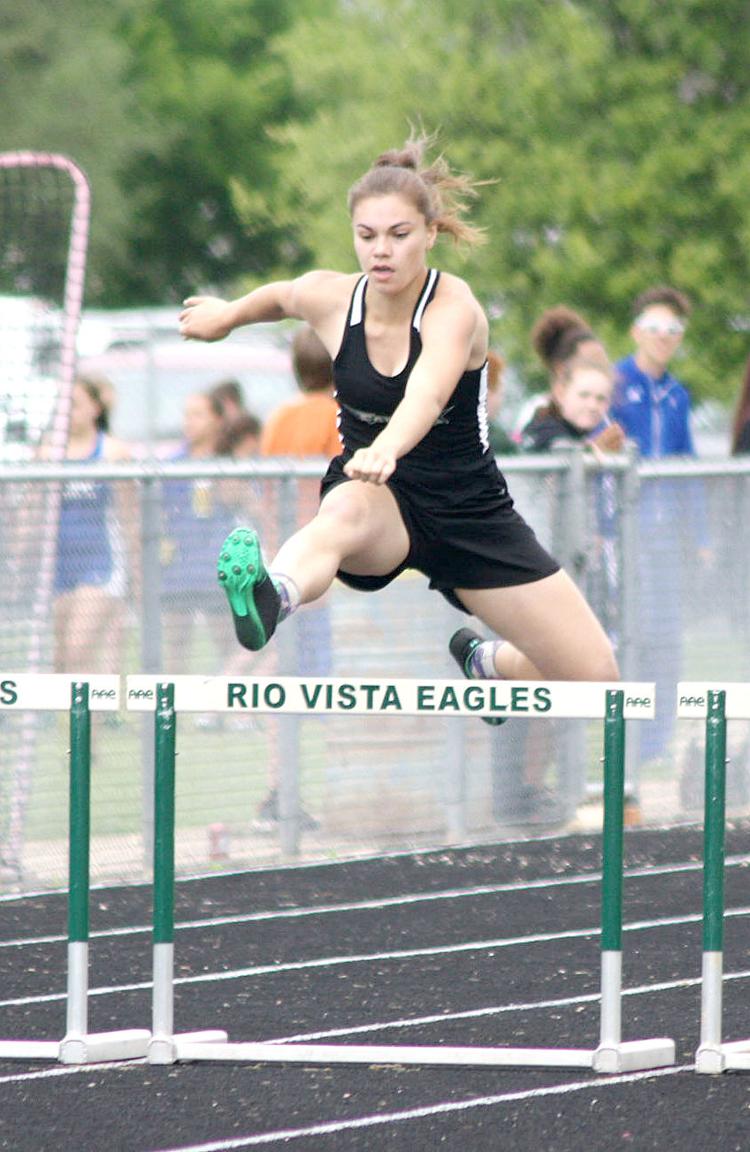 Given the path Stulir has endured and the obstacles she's had to face, not many athletes would have ever been able to compete in high school athletics again, let alone sign a National Letter of Intent to become a collegiate student-athlete.
Stulir started losing her hearing in the seventh grade. And before her sophomore year, doctors discovered Stulir had an epidermoid brain tumor at the base of her brain.
"They tried to put off surgery," said Kim Stulir, Corbin's mother. "We did physical therapy and medicines, but she literally got to the point where she couldn't walk. She couldn't walk normally, much less try to run or do any activity. After one of her physical therapy sessions, she just goes, 'I'm done. I want the surgery.' So we said 'OK.'"
After a successful surgery, Stulir was back on the track earlier than expected. She went from being unable to walk to qualifying for the regional track meet in less than a year.
"She wasn't supposed to run or play sports her sophomore year after surgery," Kim Stulir said. "She was supposed to be out a minimum of six weeks; she came back after three. At the time, she was on the cheer competition dance team on Miss Tammy's in Cleburne, and she was stunting at three weeks there after surgery."
Kim Stulir said her daughter is completely deaf in her right ear and only has about 20% of her hearing remaining on the left side.
"She started losing her hearing in seventh grade but surgery caused permanent deafness on her right side," Kim Stulir said. "The 20% left we just pray and hold onto that as best we can. She never let the paralysis of her face bother her either. She said, 'This is me, if this is how it stays, this is how it is.' She's a special kid.
"She's never used any of this as an excuse or a crutch. She kind of gets embarrassed because she doesn't want any of that to be what she's about. But she has a pretty amazing story. Everything she's able to do, God gets the glory for it because it's all about Him in regards to her being able to do what she does."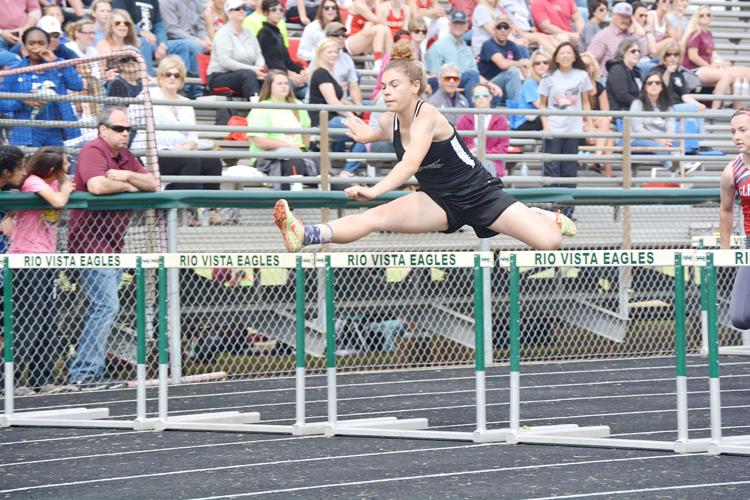 For Corbin Stulir, she said getting to sign after all she's been through just makes it even sweeter considering all she's overcome.
"It just makes it that much more special," an emotional Stulir said. "Going through the journey, it was difficult. It's always those difficult routes that make it worth it. I've overcome so much, whether it be through the hearing stuff or the brain surgery. With that, I think it has made me stronger, not just as an athlete but as a person. It's been a full, entire God thing. It makes it 100 times more special."
Stulir has been competing in track since seventh-grade athletics. She's performed in multiple events, including qualifying for area in five different events as a sophomore.
"I know in the back of my head where she's come from and what she's done and overcome," Kim Stulir said. "So it's much more special because of that. Any kid that succeeds, it's wonderful. But knowing she can't hear at the start sometimes, knowing she can't hear when coaches try to communicate with her sometimes, it all makes it different and even more special, I guess."
And now Corbin Stulir, no stranger to challenges, is eager for the new hurdles and obstacles — as well as exciting opportunities — that lie ahead of her at McMurry.
"I'm really excited to meet my new teammates," she said. "And I'm super excited about getting to compete in indoor and outdoor. I'm also looking forward to potentially competing in the heptathlon."