In what was a bit of a down year overall for boys soccer in Johnson County, the three teams to qualify for the playoffs make up 65% of the total selections on the Classic Chevrolet Buick GMC of Cleburne 2021 All-Johnson County boys soccer team.
Including superlative selections, the Joshua Owls (18-7-1) lead the way with 11 all-county nods while the Burleson Elks (14-9) and Alvarado Indians (10-8) are next in line with eight and seven selections, respectively. Joshua, Burleson and Alvarado — the only three teams to qualify for the postseason this year — combine for 26 of the 40 selections on this year's all-county team.
The Owls went 11-3 in District 8-5A to finish second place behind Midlothian before beating North Forney for a bi-district championship.
"We are extremely proud of our group of players," said Joshua Coach Thad Goodling, the all-county coach of the year. "From day one, we have focused on pushing each other to be the best we could and I truly believe that this is a testament to how these young men have not only bought into the culture of the program but also in pushing one another to be the best players that they can be for the team to succeed. For me it is great to see all of these guys to get recognition for their work they have put in the past few years."
The Elks placed third in a tough District 8-5A before falling in bi-district to Fort Worth O.D. Wyatt, 3-2.
"[To have eight players make the all-county team,] it says that when you have a group of players come together to outwork their opponents, who are always challenging each other to be their best, it allows for each individual's talents to shine through," Burleson Coach Ryan Kiene said. "We aren't always the most talented players on the field but we strive to work together to achieve the same goal and that's what Burleson Elk soccer is all about. We challenge each other to bring out the best in each player."
The Indians went 6-4 in District 8-4A play to finish fourth and qualify for the playoffs in Coach Aaron Estes' first year at the helm. In bi-district, Alvarado dropped a 1-0 decision against Fort Worth Diamond Hill-Jarvis, which finished as the state runner-up.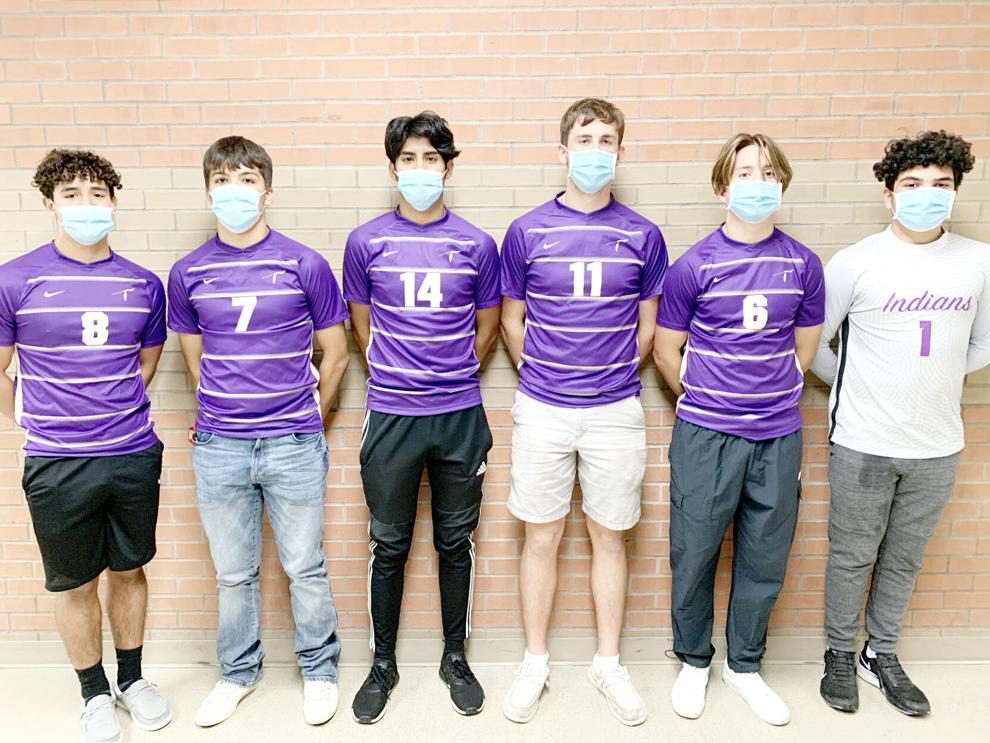 "Having seven selections to the All-Johnson County team speaks volumes to the effort that the team has put in over the past year," Estes said. "Throughout summer league, fall conditioning and the season, they worked hard to improve their individual abilities. In doing so, they grew together as a team which eventually led to the team's success during the season. 
"I am blessed to have the opportunity to coach such a great group of young men. Their attitudes and work ethic are going to be the difference in our efforts to continue improving. Playing the eventual state runner-up as close as we did in the first round this past season has helped the guys believe that we can be successful. After a tough season in 2019 and a COVID-shortened 2020, most of our team had never experienced the playoffs. Now that they have, they are hungry for more."
The Indians, Elks and Owls also lead the way on the All-Johnson County first team with three selections apiece.
Alvarado's first-team selections are Alan Guerrerro (13 goals, eight assists), Gavin Pocasangre (nine shutouts) and Manuel Payan (three goals, four assists).
First-team honors for Burleson are Abreham Word (five goals, five assists), Luke Peterson (16 goals, 10 assists) and Dylan Massingill.
Joshua's first-team recipients are Matt Roberson, Carter Stock and Trevin Gayler (11 goals, four assists).
The rest of the All-Johnson County first team are: Centennial's Guerlain Huffman and Daniel Chavez, Cleburne's E.J. Jarmon (12 goals, five assists) and Andres Hernandez, Godley's Bryan Maldanado, and Keene's Alexis Garcia (six goals, three assists).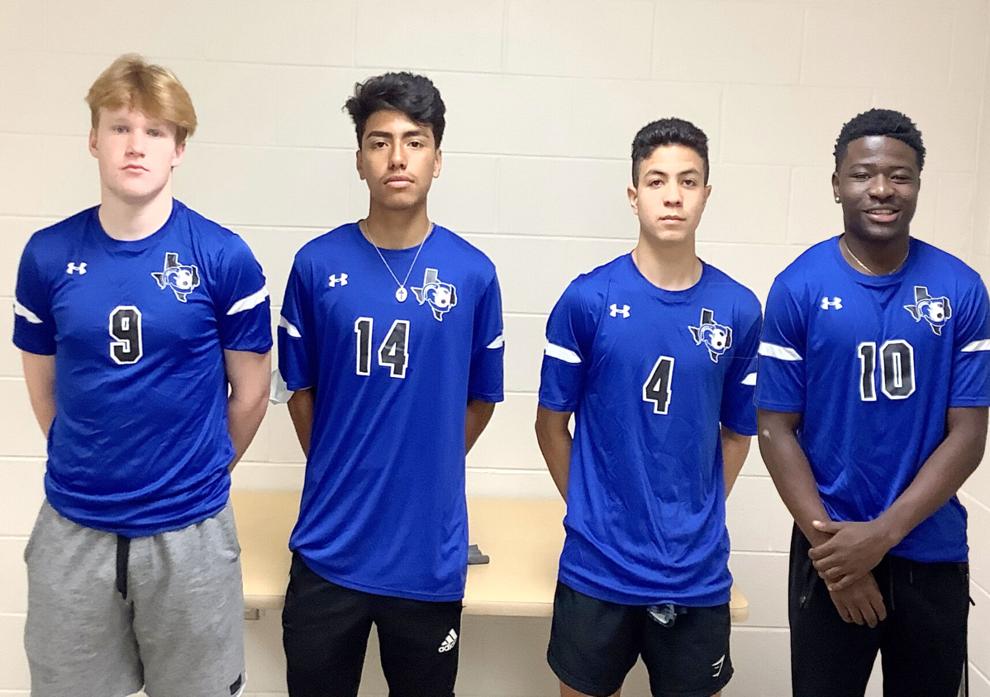 The All-Johnson County second team is comprised of Alvarado's Blake Bledsoe, Irvin Dierao (nine goals) and Dylan Cox (four goals, five assists), Burleson's Michael Beckham (five assists), Francisco Menjivar and Dylan McMullen,  Centennial's Chris Smith and Logan Reinke, Cleburne's Hayden Goosen and Yahir Pena, Godley's Leonardo Minero and Trysten Hutton, Joshua's Nick McHugh, Miller Quinn and Daniel Lopez, and Venus' Wesley Arevalo (four goals, four assists).
The All-Johnson County teams and superlative awards are selected by the Times-Review based on all-district results, player statistics, team success and coaches' nominations.