Players that helped their teams reach the playoffs make up 18 of the 28 selections on the Cleburne Ford 2019-20 All-Johnson County girls basketball team.
In addition to Grandview's Brooklyn Prater and Tyler Adams as MVP and coach of the year, respectively, the Lady Zebras headline the All-Johnson County girls basketball squad with six selections after being the only team to claim a district championship and win a playoff game.
"It's a testament to these kids and how they bought in," Adams said. "They bought in to a little bit of changing in culture, philosophy and style that we played. We never had to worry about them coming to practice and working hard. We never had to worry about their effort in games. I knew what I was going to get from all of them night in and night out; it was more worrying about me not screwing it up. But it's a great building block. We have a lot of kids coming back; we're only losing Madison Metzler. Hopefully we can keep this going and go an extra round or two next year and be a powerhouse like we had been in years past when we had players like Crosbi and Kennedy [Jentsch] and Jade [Rochelle] and Carrie [Sullivan] and those girls."
Behind Grandview's six selections are Cleburne, Godley, and Joshua with four apiece after the Lady Jackets, Lady Cats, and Lady Owls also qualified for the playoffs.
Burleson Centennial, Grandview, and Joshua lead the first team with two selections each.
The All-Johnson County girls basketball first team is comprised of: Alvarado senior Alysia Torres, Burleson Centennial senior Caitlyn Cron, Burleson Centennial sophomore Amyria Walker, Cleburne senior Wendel'lyn Moblin, Godley junior Hanna Robertson,  Grandview junior Emma Warren, Grandview junior Kylie Mahanay, Joshua senior Ellie Berry, Joshua sophomore Kamdyn Graves, Keene senior Emma Fautheree, Venus junior Shyann Lewis, and Rio Vista senior Audrey Pinyan.
Despite a sub-.500 season for the Lady Indians, Torres had a memorable senior season for Alvarado as she averaged 12 points, 4.8 rebounds, two steals, and 1.5 assists per game. Torres was also a first-team all-district selection in 17-4A this season. Torres increased her scoring by nearly four full points per game from last season when was a second-team All-Johnson County performer in 2018-19.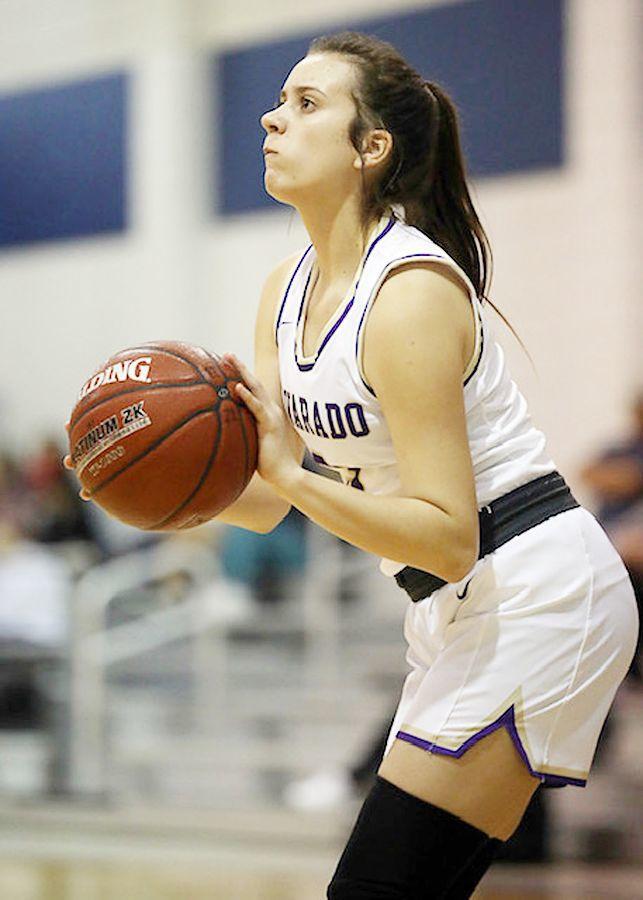 After spending her first three years of high school basketball in Cleburne, Cron moved to Burleson Centennial for her senior season where she averaged 11.9 points, 3.5 rebounds, 2.7 assists, and 2.3 steals per game for the Lady Spartans, who finished fifth in a tough District 5-5A. Walker had a strong sophomore season with 14.8 points per game along with 2.8 steals, 2.5 assists, and 2.4 rebounds per game.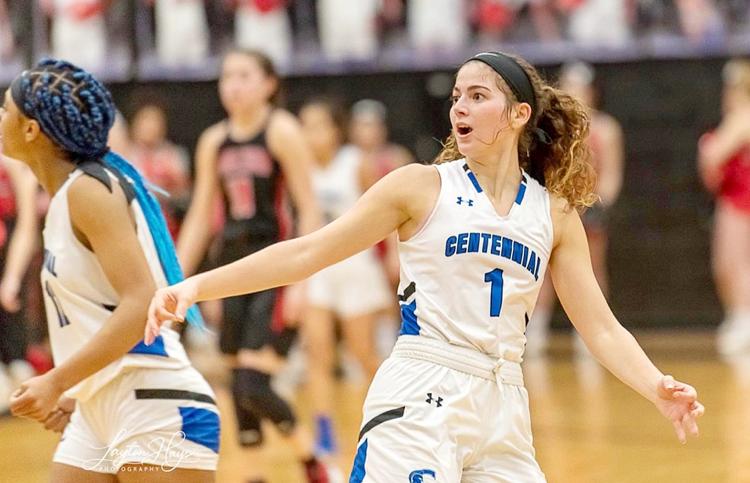 For the Lady Jackets, Moblin helped carry the scoring load as a second option to senior teammate Haley Jones, the All-Johnson County offensive player of the year. Moblin scored nine points per game with just under five rebounds and two blocked shots per contest.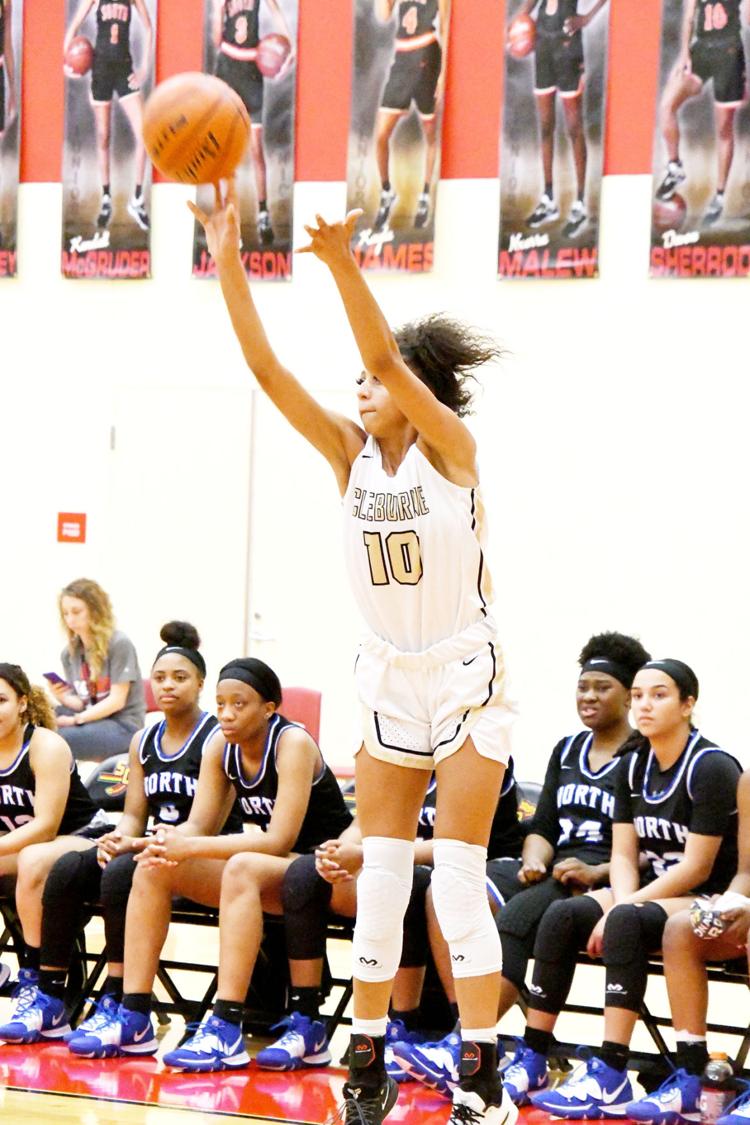 As a three-year starter, Robertson continued to be a leader for the Lady Cats, also earning all-district first-team honors in 7-4A. Robertson averaged 9.7 points per game with 2.2 assists, 2.1 rebounds, and 1.8 steals per game to help a young and inexperienced Godley team reach the playoffs.
With Prater as the Lady Zebras' No. 1 option, players like Mahanay and Warren stepped up to help push Grandview to the top of District 17-3A standings. Mahanay was second on the team in scoring with 9.2 points per game to go along with four boards per contest. Warren was highly efficient on both sides of the ball as she averaged seven points, 3.8 steals, 3.5 deflections, three rebounds, and 2.1 assists per game.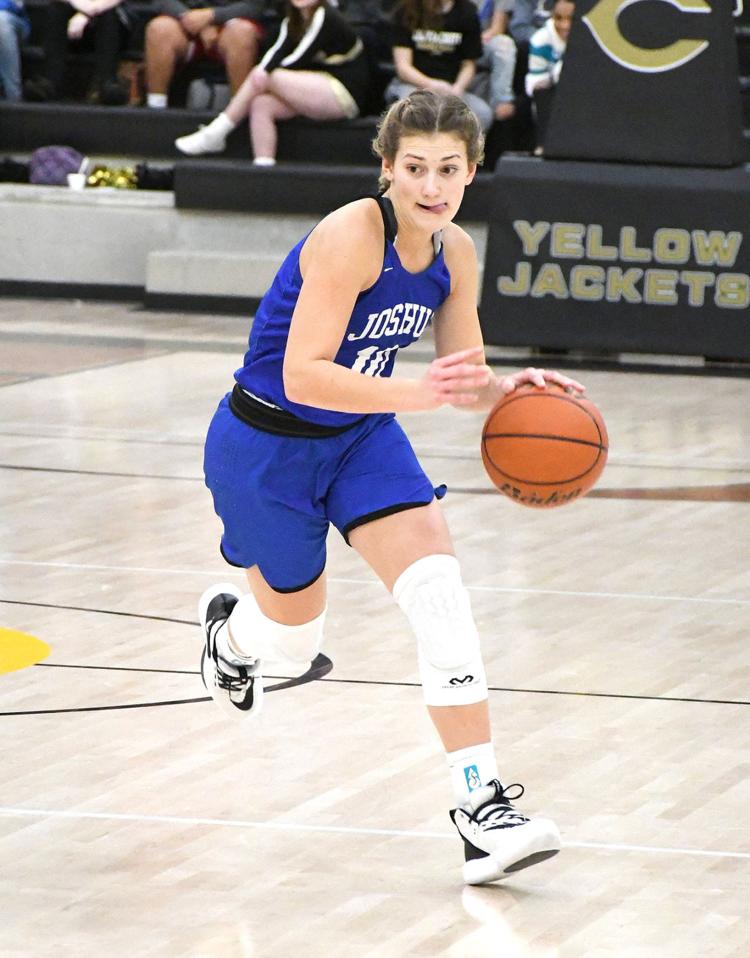 Berry and Graves were critical in the Lady Owls' success as they helped Joshua reach the playoffs for the first time since 2008. Graves nearly averaged a double-double with 9.8 points and nine rebounds per game while Berry added 8.4 points, 3.1 rebounds, 2.9 assists, and 2.5 steals per game to add to her veteran experience.
A year after Keene's greatest season in girls basketball program history, it was a bit of a rebuilding year for the Lady Chargers, who reached the regional tournament in 2018-19 but missed the playoffs in 2019-20 after graduating all but one varsity player. And that lone returner, Fautheree, stepped up huge to keep Keene in playoff contention. Fautheree averaged 15.7 points, 5.7 rebounds, and 2.8 steals per game.
In the midst of a disappointing season for Venus, Lewis was a bright spot for the Lady Bulldogs with 11 points, seven rebounds, four steals, four deflections, and 2.2 assists per game.
And as it was for Lewis in Venus, it was the same for Pinyan on a rebuilding Rio Vista team. Pinyan, a multi-sport standout, averaged a double-double with 12 points and 10 rebounds per game.
The All-Johnson County girls basketball second team is made up of: Burleson junior Grace Paden, Burleson Centennial junior Trystan Clark, Cleburne junior Malea Whiteside, Cleburne sophomore Zoe Wilson, Godley sophomore Emma Burke, Godley junior Bryanna Williams, Grandview junior Payden Burelsmith, Grandview senior Madison Metzler, Joshua senior Raylee Minich, Joshua sophomore Ella Tallent, and Keene junior Abbany Loya.
Paden played a big role in the Lady Elks increasing their win total by seven as the junior guard averaged 12.6 points and 4.5 rebounds per game.
Clark led Centennial in assists at 2.6 per game and was second on the team in scoring (12.8 points per game), rebounding (six per game), and deflections.
After Cron moved from Cleburne to Centennial, it left the Lady Jackets without a starting point. Then junior Kate Renner moved in, but suffered a torn ACL less than two weeks into the season, again leaving a big hole at point guard. Whiteside stepped up by filling the starting point guard role, a new position she had never played before. And she progressed quickly throughout the season as she averaged 4.6 points, 5.6 rebounds, 3.6 assists and 1.6 steals per game to help Cleburne reach the playoffs.
While not necessarily a go-to option for the Lady Jackets on offense, Wilson still averaged 4.3 points per game and she led the Lady Jackets with 6.5 rebounds per game to go along with stellar defensive play, also leading the team in charges drawn.
Williams and Burke didn't fill up the stat sheet for the Lady Cats, but their play was key in helping Godley make the playoffs. Williams averaged 5.9 points, 2.3 rebounds, and 1.6 steals per game while Burke added 4.1 points and 4.3 rebounds per game.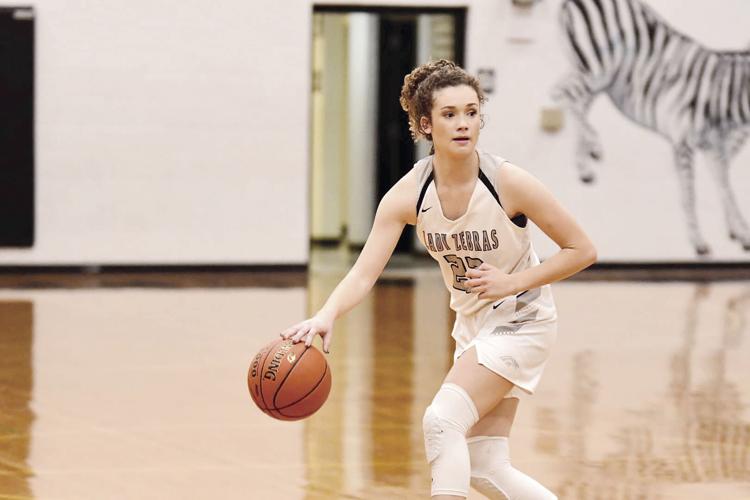 Burelsmith and Metzler round out Grandview's starting five along with Prater (MVP), Mahanay (first team), and Warren (first team) on the All-Johnson County team. Burelsmith averaged seven points with 5.3 rebounds per game while Metzler added four points, four rebounds, 3.4 deflections, 3.2 steals, and 2.8 assists per game.
Like Berry and Graves, the play of Minich and Tallent helped push Joshua into the playoffs for the first time in 12 years. Minich scored 6.4 points per game while Tallent averaged 4.2 points, 6.3 rebounds, and 2.3 assists per outing.
For the Lady Chargers, Loya added an added dimension for Keene after moving in from Joshua, as she nearly averaged a double-double with 9.3 points and 8.6 rebounds per game.
The All-Johnson County basketball team is selected by the Times-Review based on all-district selections, statistics, team success, and coaches' nominations. 
Editor's note: We were unable to take the traditional all-county team photos this year due to group restrictions and social distancing recommendations because of the COVID-19 outbreak.