The District 14-5A champion Joshua Lady Owls lead the way on the all-district softball team while Cleburne received four selections.
Joshua went 9-3 in district play, winning its final league outing to finish one game above Midlothian, Red Oak and Waco University, each 8-4, to clinch the district title outright — the Lady Owls' first outright district championship in a decade.
"I could not be more pleased with our representation on the all-district team," Joshua Coach Traci Bransom said. "This was a very offense-heavy district and for us to compete as well as we did, I could not be happier."
Of Joshua's eight total all-district selections, the Lady Owls received a pair of superlative awards.
Joshua freshman Ditha Gonzales was voted the district's newcomer of the year as she filled a key role in circle as both a starting pitcher and relief pitcher, leading the Lady Owls in innings pitched, while also putting up solid numbers offensively.
"The best thing about Ditha Gonzales was her composure," Bransom said. "It is rare that a freshman can handle pitching the major part of the season while remaining steadfast and true to form."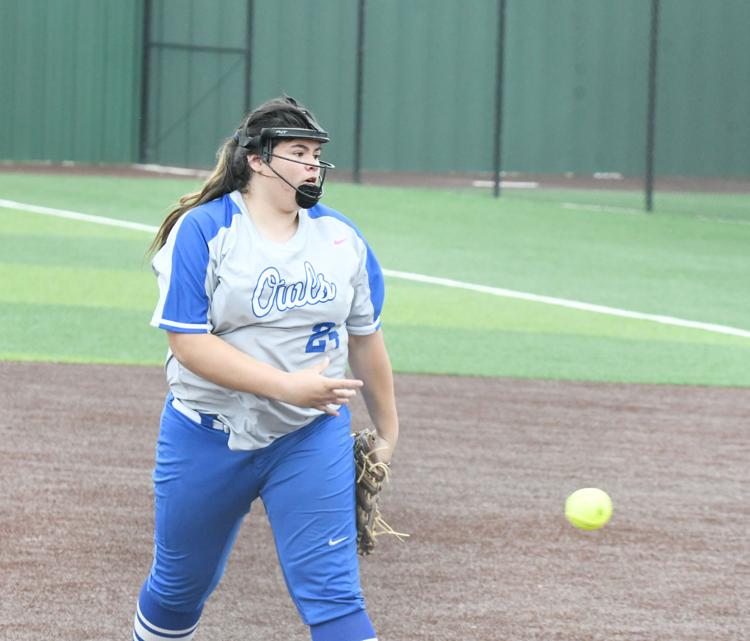 Joshua's other superlative award went to Bransom, as the league's coach of the year.
"It is an honor to be recognized by the other coaches, especially going into a new district where essentially we do not know each other," she said.
Cleburne, which finished in fifth place at 5-7, received a superlative award as senior catcher Abby Horn was voted the co-offensive player of the year.
Despite having to share the offensive player of the year honor with Red Oak senior Taniece Tyson, Horn was an obvious choice for the award after what she accomplished at the plate during league action. Horn had multiple games where she reached base in all of her appearances, including a 4-for-4 performance with two home runs, one a grand slam, with two doubles and six RBIs in a wild loss to Red Oak in April.
In wins over Corsicana and Red Oak during one week of play in late March, Horn went a combined 8-for-8 with a walk and hit-by-pitch for a 1.000 on-base percentage with a homer and 11 RBIs in 10 plate appearances.
"Her being a competitor and wanting to compete in every at-bat is what makes her special," Cleburne Coach Paul Chavez said. "I think this is a well-deserved award for her. It shows all her hard work and how it's paid off. 
"I think the district coaches, once they realized her ability and saw what she was doing, they had to come up with a game plan for her and go by that game plan when she came up to bat. She was the backbone for our offense. We weren't a playoff team but she was one of the girls that kept us competitive in it and I think the other teams' coaches recognized that."
Rounding out the District 14-5A superlatives are: Red Oak senior Lacy Weaver received defensive player of the year, Waco University senior Bailey Short was the pitcher of the year, and Midlothian freshman Kylie Hoggat was named utility player of the year.
In addition to Horn's superlative honor, the Lady Jackets received a pair of first-team selections in senior pitcher Baylie Ritchey and junior center fielder Hanna Roye.
"Hanna Roye was first-team last year also," Chavez said. "She's been our most consistent player for the past two years, offensively and defensively. She doesn't strike out much. I think she only struck out like three or four times this year. And defensively she does a pretty fundamental job in the outfield for us, and at center field she's always helping direct the corner outfielders about where to go and helps them out.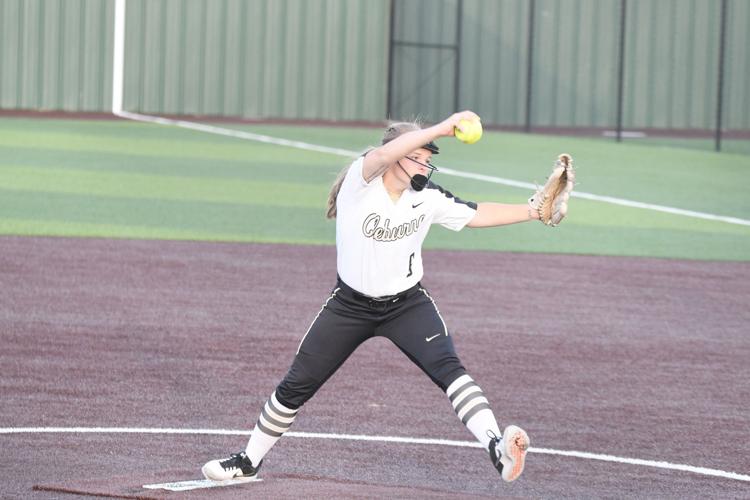 "For Baylie Ritchey, I'm just very proud of her. We asked her to step in at pitcher and she stepped up and did her best to compete in the circle for us. She was one of the ones that also, defensively and pitching-wise, carried our team to allow us to compete the way we did. Without her pitching, it would've been very hard. She hit the ball a lot better this year than she did last year. Her at-bats were bonuses for us. She had a home run and a couple extra-base hits, which always came at the right time and helped us out throughout the season."
Joshua garnered a trio of first-team selections in seniors Cassie Wallace and Anne-Elise Gest as well as junior Reese Rumfield, each of whom were pivotal in helping the Lady Owls to a district championship, which was followed by a successful playoff run to the regional quarterfinals.
"Wallace and Reese combined for some of the highest batting stats during our district play as well as keeping the right side of our infield under control with their defense," Bransom said. "Gest captained the outfield and led the team with 25 steals on the year."
Joshua had three players named to the second team in seniors Kaitlyn Stone and Catherine Murphy along with freshman Rylie Rumfield.
Cleburne sophomore Erin Castillo received all-district second-team honors for the second year in a row.
"She's young and she's still learning," Chavez said. "She's really progressing. She was kind of our utility player — she played short, second, third, and she did some pitching early on. We definitely are going to be looking for big things from her next year."
Despite missing the playoffs for the second consecutive season, Cleburne finished with a winning overall record at 16-10. And Chavez said he expects the Lady Jackets — a young team that will lose only two seniors — to build off their experiences in 2019.
"That's our first full season under our belt with the offseason and going through the entire season," said Chavez, who took over midseason in 2018. "We were young and we'll be young next year again. This year of experience for us, we hope to use it to set our goals higher next year. We learned a lot about the girls and we learned a lot about our district. It was one of those learning situations to prepare us for next year and we hope to use that to our advantage. We know we have to replace our two seniors but we have some kids who are working hard and are looking to step up."