RIO VISTA — After cruising through District 12-2A with a perfect 12-0 record, the Rio Vista Lady Eagles are strongly represented in all-district voting, led by four superlative selections including MVP Haila Linton.
Rio Vista was no match for its district opposition in 2021 as the Lady Eagles outscored their league foes 172-6 in 12 district games, winning 10 of those outings in run-rule fashion. Rio Vista averaged 14.3 runs per game against only half of a run allowed per game.
With its district dominance, Rio Vista garnered eight total all-district selections.
"I was very pleased," Rio Vista Coach Keith Johnson said. "I thought everybody that got something had a huge hand in our season and deserved what they got."
Leading the Lady Eagles' all-district accolades is Linton as the unquestioned most valuable player — a no-brainer selection if there ever was one.
In district play, Linton boasted a .697 batting average with a .792 on-base percentage and a 1.485 slugging percentage. She smacked five homers and 14 extra-base hits in 12 games with 27 RBIs, 29 runs and 12 stolen bases.
As dominant as Linton was offensively, she was even moreso in the circle. Linton went 12-0 with 12 complete-game outings as she struck out 107 batters against only two walks, 16 hits and one earned run allowed in 51 innings pitched for a 0.137 ERA.
"Her senior year was a reward for everything," Johnson said. "She got to start her freshman year in the playoffs. Her sophomore year we missed the playoffs by one game when we finished fifth. And then COVID hit her junior year. But her senior year was a reward for everything she's done. It showed what she truly meant to the team. I think she was rewarded for all of the dedication and hard work she's put in.
"Her on-the-field stuff speaks for itself. But I think when a message comes from her, even as opposed to coming from me or anybody else, it sits so much stronger because of the example she sets for the entire team. No matter the situation, she was always there for the team first. It's really started to hit me recently what we're losing in her."
Joining Linton as a superlative recipient for the Lady Eagles is freshman Maddie Westmoreland as the district's offensive player of the year. Westmoreland slashed .548/.682/1.194 with 26 RBIs and 23 runs scored with 14 extra-base hits and 14 stolen bases.
"Maddie was a huge run producer for us," Johnson said. "When her hits came, they came exactly at the right time. She had some big games against big opponents for us. When I say the word 'clutch' bat, it was truly clutch. She had huge hits from district to the playoffs. She drove in nearly 50 runs for us for the season.
"I just think with her being able to deal with pressure situations, she can bring a calming manner to the team. Maddie can go as far as she wants."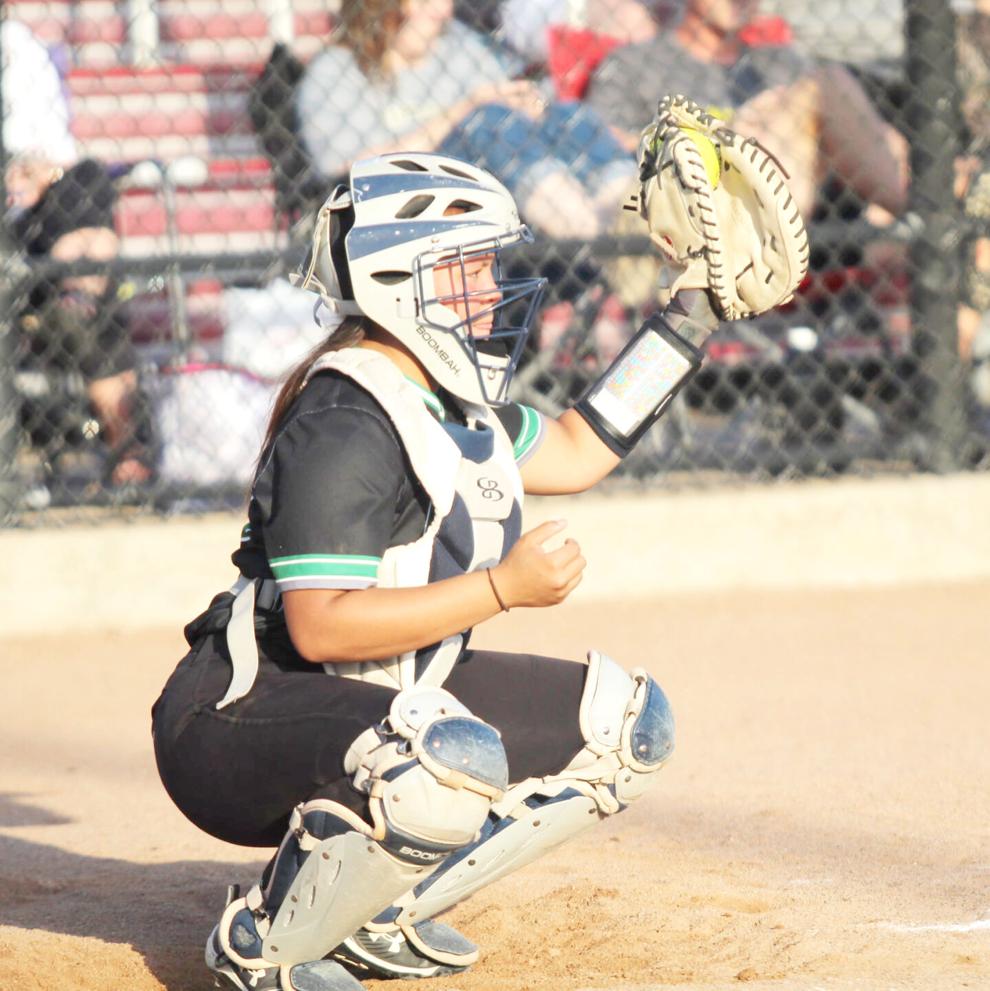 A third superlative award for Rio Vista is junior Autumn Adrian as the district's co-catcher of the year. In addition to stellar defensive play and pairing with Linton as an elite pitcher/catcher battery, Adrian hit .389 with a .511 on-base percentage with 14 RBIs and 23 runs in 12 district games.
"Autumn was irreplaceable," Johnson said. "Just understanding the game and the importance of being able to catch Haila and being that person that helps her with the pitches and frame the pitches and talk about what batters are doing. They worked really well together and Autumn was huge for us."
Rounding out Rio Vista's superlative honors is Johnson as the co-coach of the year after guiding the Lady Eagles to an historic 2021 season as they captured their first district championship since 1999 en route to a 25-10 record and a trip to the regional quarterfinals.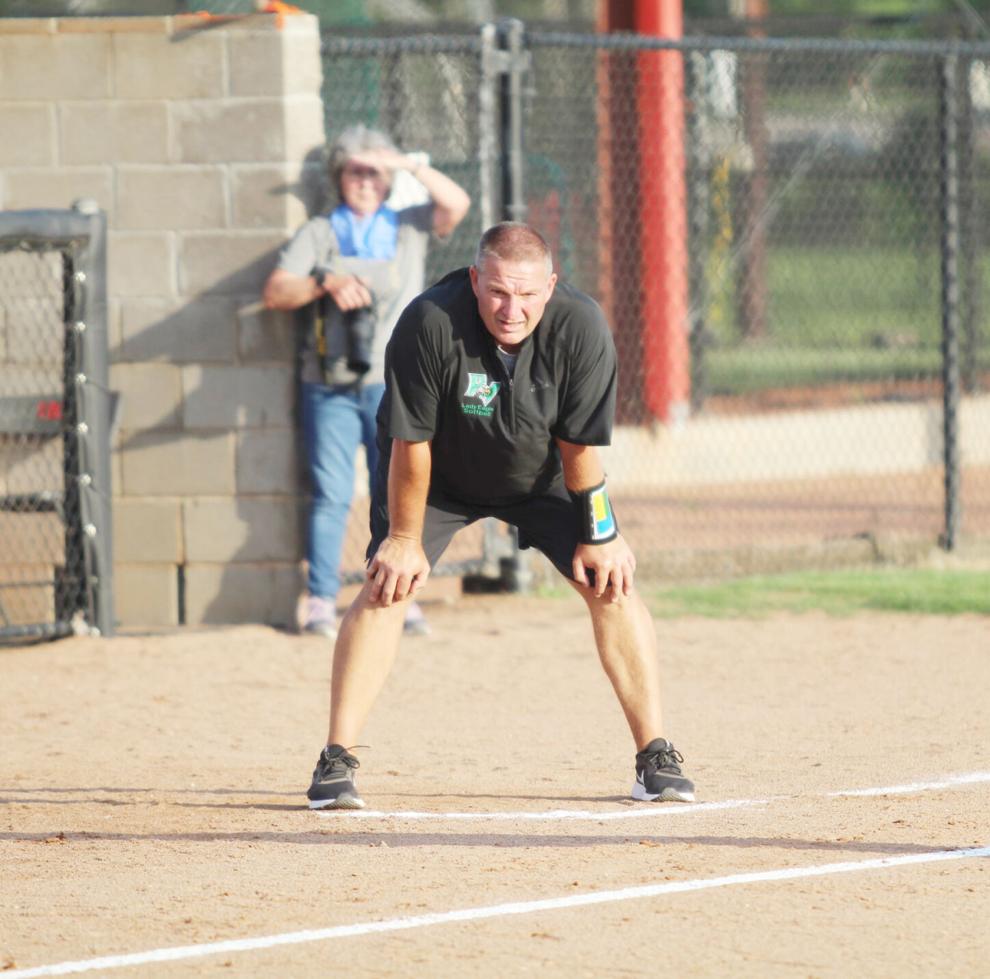 "I always give my teams the award but it's kind of nice to know that we built this program from scratch and all the players before this year helped us get where we're at now," Johnson said. "It's nice to know this reward came from where we've been to now where we're getting to."
Rio Vista also received three first-team selections in junior infielder Libby Hutchinson, senior outfielder Emma Cox and sophomore outfielder Randi Wilson.
Rio Vista sophomore Grace Groening was a second-team selection on the infield for the Lady Eagles.
After a banner year for Rio Vista in 2021, Johnson said even though the Lady Eagles will lose valuable seniors such as Linton and Cox, they should be in a position to contend next year as well.
"I don't think we need to take a step back; we need to take a step forward," Johnson said. "We've got several girls in eighth grade who play select so we need to build on this season and keep the tradition going and shoot for district again."