JOSHUA — While the year 2020 will go down in human history as a struggle, the Joshua Owls are hoping 2020 is the year they break through with a winning season.
As Joshua enters its third year under the direction of Gary Robinson, the Owls' head coach believes this is the year things will come together.
"It's our third season here and typically it's the third season under a new coach whenever you start seeing a lot of improvement," Robinson said. "And we're seeing exactly that. Our system has been in place for three years now. I've been coaching these kids since their freshman offseason. There's total buy-in with what we're trying to accomplish. We ought to go into the first game rolling."
Robinson said that "total buy-in" has been apparent since the UIL allowed summer workouts on June 8 after the pandemic canceled spring workouts.
"Very pleased with the way our kids have handled the summer workouts," Robinson said. "It's definitely been the best summer since I've been here. We probably averaged 70 kids a day for summer workouts, which is huge for Joshua. We've had some great workouts, great strength and conditioning and got to practice some sport-specific stuff. I'm very pleased with how they handled it. 
"In fact, I feel like we've come out of it way ahead of where we were the past two years just because our kids are really starting to buy in to what we're trying to accomplish. Back before we got here, there were not very many kids that showed up in the summer. Some days there were less than 10. So we've made progress as far as changing that part of the program and culture."
The Owls haven't made the playoffs or had a winning record since 1996. Joshua has won a total of three games the past two seasons. Despite those struggles the past two decades, Robinson said they're determined to be a playoff contender this season.
"We're hoping to get in the playoffs," he said. "This is a good senior group. We've also got a good junior offensive line and a lot of them played last year. We're looking to at least win five and to have a chance to get in the playoffs and be competitive every game. I'd hate to think that most of our games will be a blowout. I think it's time for us to be competitive in most of the games we play and be in those games in the fourth quarter and have a chance to win them."
Being competitive and staying in games was a major issue in itself last year as the Owls lost seven of nine games by at least 33 points. In their other two losses, Joshua fell by 11 points vs. Lake Worth (65-54) and three points vs. Waco University (30-27).
For a team hungry for a taste of success, Robinson said starting off the season with a couple of wins is paramount.
"We need to win early. Since I've been here, we've never done that," Robinson said. "Of course, we've played Lampasas the first game of the season the last two years and they're predicted to win the state championship. We're playing North Side and Poly here the first two games. We're hoping to be very competitive in those two games and win them. Then going into Crandall, that's not a game that we're going to back down on. We're going to go into that thing and give it our best shot and hopefully come out of non-district 3-0. That's what we're shooting for. That's what we're talking to our kids about every day. And they believe in it and they believe they can get it done. 
"If you can come out of non-district with a winning record, that's going to build momentum and build excitement in the community, and if you can get all of that excitement and support, the kids are going to play better. The morale will be better and they'll have more confidence in themselves. That's what we need. Hopefully we'll have built some momentum going into the Burleson game."
Owls' offense playing to its strengths
Behind an experienced and improved offensive line combined with a few skilled playmakers, Joshua's offense enters 2020 with confidence.
The Owls averaged 16 points per game a year ago and were shut out twice against Cleburne and Aledo, but Robinson is getting back to a style of offense he's comfortable with.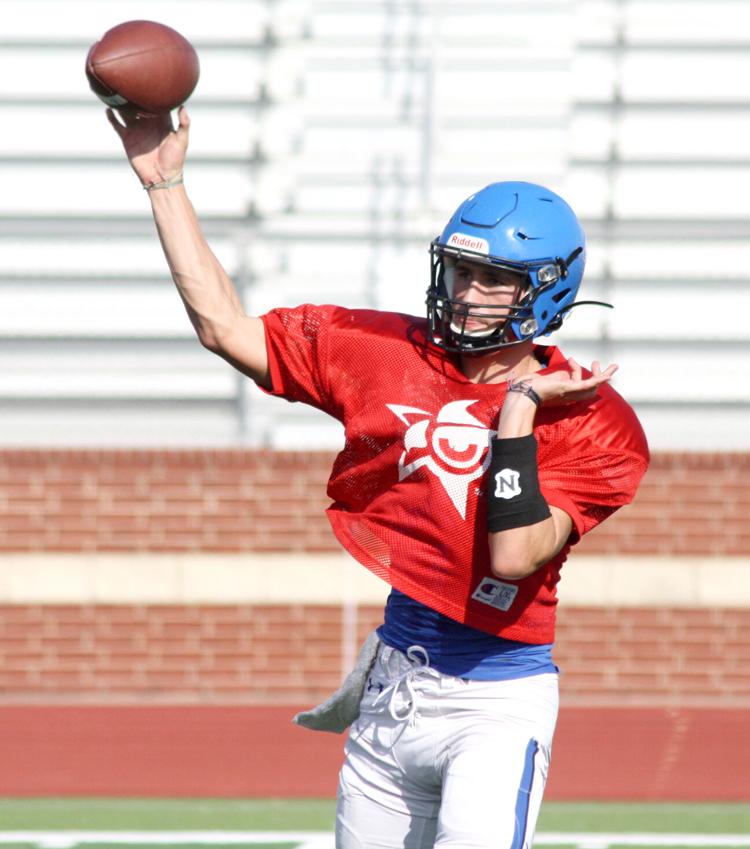 The Owls have moved standout wide receiver Noah Smith to quarterback in an effort to have one of their best athletes touch the ball on every snap, which will allow the offense to more closely resemble the style Robinson had success with in building Krum's football program into an immediate winner.
"We're going to be a little different with Noah at quarterback," Robinson said. "I've always liked to run my QB. Before I got here, that's what we did; a lot of read-option stuff, a lot of power read, a lot of counter read, a lot of jet sweep and fake it. This is the first QB I've had in Joshua that we feel like can run the ball pretty good. We're going to do a lot of the stuff that I had done the past 10 to 15 years before I got here. Kind of going back towards more of the stuff I believe in because I've got the personnel I used to have in Krum every year."
At 6-foot-3, 190 pounds, Smith has explosive athleticism and playmaking ability, and Robinson likes what he's seen so far with him at quarterback.
"Noah's a big dude and he's got a little speed and he's elusive," Robinson said. "When he gets tackled, hopefully he's strong enough to fall ahead for three or four yards, because those yards add up. He's one of our better athletes. He's always been our backup QB. He's always been right there in the waiting and we knew at some point he was going to be our QB. He throws the ball very well, too. We can do a lot of the same passing game that we've done, a lot of the quick screens and, of course, throwing it deep to Tyler [Stone]. You've always got a chance there because he's going to go up and get it."
Stone, 6-foot-3 and 185 pounds, burst onto the scene a year ago with 36 receptions for 770 yards and nine touchdowns to earn first-team All-Johnson County honors. And Robinson said he's even better this year.
"Whenever I got here, he was a straight basketball kid," Robinson said. "I went to his classroom and we talked him into playing football. He was decent as a sophomore. We were just trying to keep him in it and let him have some fun and get him to his junior year, and he really had a breakout year last year. He's really improved and really developed. A lot of times from your junior year to your senior year, kids develop so much. He had a good junior season but the summer he had and the way he's practicing right now, he's going to be something special for us this year."
Also at receiver, the Owls will have Logan Rice and Hunter Godsey, two more players Robinson expects to make an impact.
In the backfield, junior Kolby Smith returns after a solid sophomore campaign.
"Kolby came in last year because of an injury and he was a surprise," Robinson said. "He showed some explosive speed and elusiveness and he did a real good job for us. I think he's going to be a really good running back for us this year, especially with the type of stuff that we're doing running more power and counter and doing more reads. We're going to do a lot more deception and misdirection, which I think is going to help him out a lot. He'll be a good one for us."
Up front, Robinson is confident in the Owls' offensive line taking great strides this season after gaining valuable experience a year ago.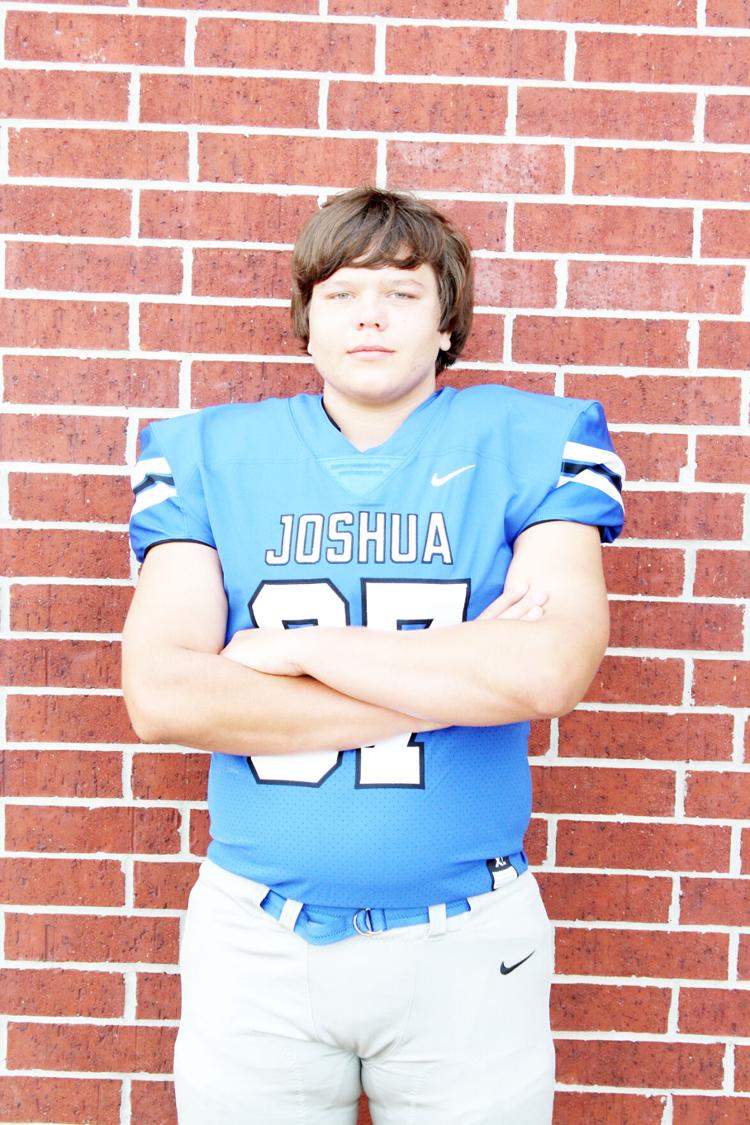 "We're really big on our offensive line," he said. "It's the biggest, best offensive line we've had since I've been here. Chris Haught, who will be starting at left tackle, he's grown and gotten big and strong. We expect him to lead the way on the O-line. You've got Erik Hernandez at right guard who's back. He hurt his knee last year but he's back full speed. Senior Quinton Corley is our starting center and he's a big strong kid who will do a good job for us. Nick Madewell will be at offensive line. We've got a good strong offensive line and the good thing about that is four of those guys are juniors."
With the move to a more run-first style of offense, Robinson said one thing the Owls will focus on is better ball control in an effort to help keep their defense off the field.
"We need to get first downs," he said. "We're going to be more up-tempo with a lot more no-huddle stuff. But we have to keep the ball out of the opponents' hands, and I think we can do that with the type of kids we have and with Noah leading the way."
Joshua defense 'has to be a lot better'
If the Owls are to make any type of push for a playoff spot, a number that has to be improved on is 49.4 — that's how many points per game Joshua's defense allowed a year ago. 
And Robinson is blunt about the needed improvement on that side of the ball.
"Obviously, that's where we need to improve the most," Robinson said. "Our defense has to be a lot better and I think we'll be a lot better this year."
Robinson said getting the players to fully understand what they're looking for on defense has been one of the biggest challenges in his three years at the helm.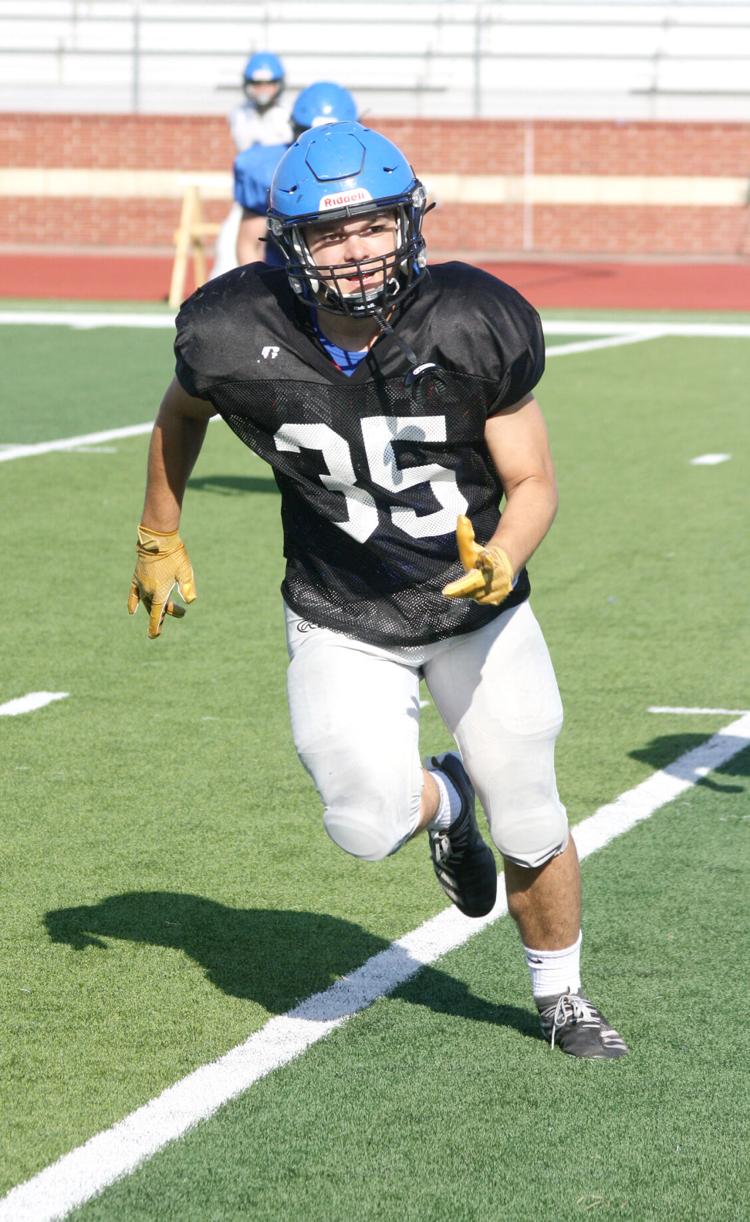 "Our kids are just finally figuring out what we want on defense," he said. "Defensively was probably the biggest philosophy change when I came in and it's taken them a while to get them where we want them to be. They've never played fast enough for me, so I think we've got them now to where they're going to play much faster and they better understand my expectations. I'm big on getting all 11 kids to the ball. We practice that a bunch. That was probably one of the hardest buy-ins was my philosophy on defense.
"The difference is the buy-in. The kids have finally bought into the defense I like and what we're going to run. And it's not necessarily about the X's and O's. It's more about team speed and getting to the football and breaking down making good tackles and playing with a sense of urgency and playing mad. That's something we haven't seen. But we're finally starting to see it in practices, so hopefully that will translate into games."
In addition to buying into the defensive philosophy, it helps that the Owls have also learned better and more consistent tackling technique since the end of last season.
"They're learning how to break down and tackle better," Robinson said. "That's been way better early on. The last two years, there was too much diving on the ground and missing tackles, so we've had to really change that and they're finally starting to buy in to the team defense concept. It's not the big hit, we've just got to get the guy to the ground. They're starting to buy into swarming to the football and our team speed has gotten better. That's where we need improvement and I think you're going to see that this year."
The Owls return several leaders on the defensive side with Nick Madewell and Matthew Roberson at linebacker along with safety Justin Marshall patrolling the back end.
Up front, Robinson raves about the defensive line's size and strength, which should pay dividends for Madewell, Roberson and Marshall.
"We have a big and strong defensive line," he said. "Even though we're still moving a bunch of guys around and trying to figure out positions, we like our size and strength. We're looking at Moises Diaz and Caleb Maples at defensive tackle with Chris Haught and Bradley Gregory playing a little defensive end. We're so big and strong, the defensive line is going to take up a lot of blockers and double teams, and hopefully that will open it up for our linebackers and safeties to come make tackles."
Robinson likes what the Owls will trot out at linebacker with Madewell and Roberson, with Marshall coming down from his safety position.
"Nick and Marshall will lead the way and I think because of that big defensive line, it's going to make it easier for them to fly to the football," Robinson said. "Nick's a senior and he's taken ownership of the defense and the team as a leader. I've seen a lot of great things out of him. He's really flying to the football. He's a big hitter and a good tackler. Same thing with Marshall, he's a good tackler. He'll get to the ball and bring them down. They're both good tacklers and both good leaders."
Tyler Stone, arguably the Owls' most athletic player on the team, will also see reps on defense at safety in an effort to get as many playmakers on defense as possible.
Joshua didn't force many teams into turnovers last year, and while Robinson would like to see that number improve, they're more focused on just eliminating big plays and making teams earn what they get.
"We'd like to create more turnovers and we do drills that will help us on that, but more than anything else we just need to slow people down and stop them, and that's something we haven't done since I've been here," he said. "We need to stop giving up big plays in the secondary. I think we're better all around. If you can get all 11 to the football and improve your team speed and be playmakers in the secondary, the turnovers will come."