As the Yellow Jackets continue to build toward the 2019 season, one chapter of their summer work closed last week in Cleburne's final 7-on-7 and lineman challenge leagues.
Cleburne Coach Casey Walraven said he saw some positives, including a good deal of passion, but added there are still some areas that need improvement heading into the new campaign.
"I thought we competed real well," Walraven said. "We showed a lot of passion and energy on the field. I still think we're having problems mentally when we get down in a game or when we have to fight through a little adversity. We've still got to get better there and we got a ways to go mentally there. But we've come a long way with showing that type of passion and wanting to be a champion and wanting to do what it takes to be a champion. 
"Now it's about mentally getting to that point where you can be a winner when you're up or you can be a winner when you're down."
Cleburne didn't participate in any state-qualifying 7-on-7 tournaments, only the local league it hosted every Thursday during June, facing off against teams such as Joshua, Godley, Venus, Rio Vista and others.
Walraven said he was glad to see several players live up to their expectations along with other players who surpassed expectations the coaches had prior to 7-on-7.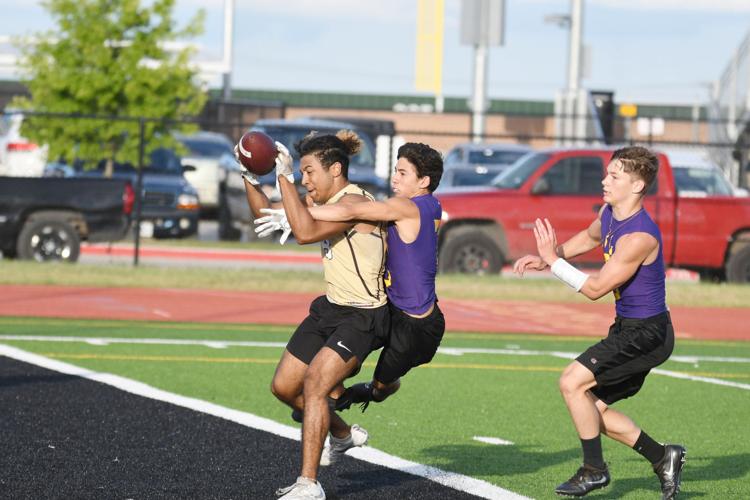 "Offensively, I thought that Gavin Naquin stood out just as an overall athlete," Walraven said. "I thought Gunner Hammond did a better job of managing and seeing things than he did as a sophomore [during 7-on-7]. I thought Isaak Cunningham stepped up and showed he's going to be our main dude. Cleo Chandler had some great moments as well. He knows he's going to carry a big load.
"Defensively, I think Nico Keramidis is really stepping up as a leader and did a great job getting us in the right situations with calls. Jaden Moblin stood out in the secondary at corner. He's gotten bigger and matured more. He's a good athlete so I expect him to do good things for us. Braxton Bailey did a good job of playing with the intensity he plays with. Those are some of the main guys I saw step up and either met expectations or exceeded some expectations."
Walraven said the Jackets went 6-2 during four weeks of 7-on-7 play. Meanwhile, Cleburne performed well in the linemen challenges throughout the month as well.
"Over the four weeks, they ended up winning overall points with Weatherford," Walraven said. "That's big for us. That's huge for those guys because they're all inexperienced. They've worked really hard and they know they're the question mark. So for them to have that success and compete like that was huge for us."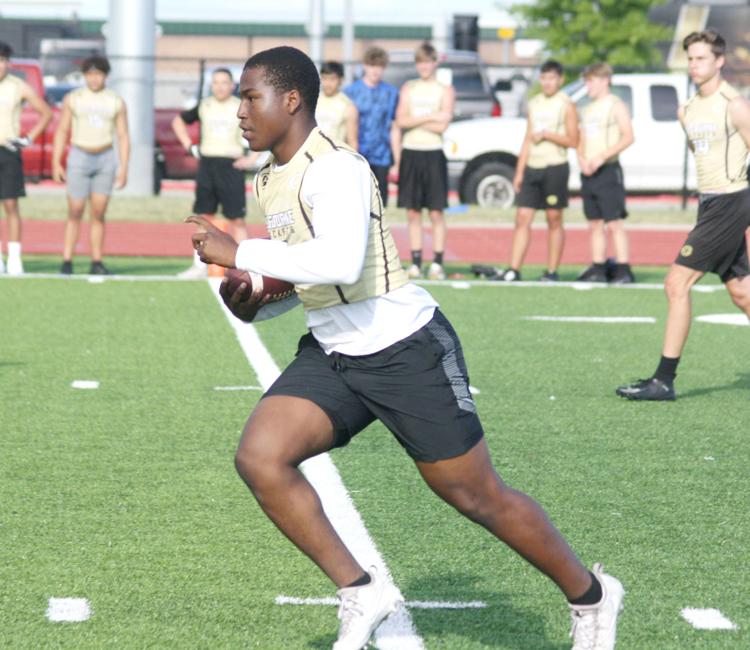 Leading the way for Cleburne's linemen challenges were Jace Lowe, Josh Rodriguez, Margarito Rojas, Riithik Patel, Blake Mitchell, Wesley Free, Josh Rangel, Wesley Hillis, and Daniel Villegas.
The Cleburne Yellow Jackets open the 2019 season at 7 p.m. on Aug. 29 at South Hills in Fort Worth. Cleburne's first home game is scheduled for Sept. 6 against Saginaw Chisholm Trail.