Lady Jackets' shooting woes continue in loss
The offensive struggles continued Tuesday night for Cleburne as the Lady Jackets dropped a 53-21 decision against Midlothian at Jeff D. Cody Arena.
The Lady Jackets (7-12) entered Tuesday's showdown vs. Midlothian with a team season field goal percentage of 29.2%. Cleburne would've gladly taken that in Tuesday's loss, as the Lady Jackets shot only 15.7% from the floor against the Lady Panthers.
In addition to a 15.7 field goal percentage, Cleburne also committed 28 turnovers — and those offensive woes were the primary reason Midlothian was able to pull away for the victory. The loss dropped Cleburne to 4-2 to close out the first round of District 14-5A play.
Meanwhile, Midlothian made 42.5% of its shots on the night with 16 turnovers. The Lady Panthers also out-rebounded the Lady Jackets, 28-19.
Midlothian held leads of 13-6 after the first quarter and 28-15 by halftime. The Lady Panthers eventually built a 20-point lead late in the third quarter and added to it as Cleburne scored only one point in the fourth quarter.
Zoe Wilson led Cleburne with a team-high six points, six rebounds and three steals while Jordenne Cunningham added five points and three steals.
Bailey Davis led a balanced Midlothian attack with 13 points while Aaniyah Hayes added 10 points. Elise Jones recorded nine points and five rebounds, Kadia Ward had eight points and four assists, and Sheridan Silvers added seven points and eight rebounds.
Cleburne is scheduled to visit Joshua at 6:15 p.m. Friday.
Jackets can't keep up with Midlothian
The Midlothian Panthers used a 21-0 run over an 8-minute, 30-second stretch in the first half to coast to a 50-21 win Tuesday at Cleburne.
The Yellow Jackets (0-18, 0-4) had a strong start after buckets by Landry Shields and Carson Harris kept Cleburne within 6-5 of the Panthers in the opening minutes. But Midlothian flexed its muscles and turned that 6-5 lead into a 27-5 lead late in the second quarter.
Cleburne went more than 11 minutes between scores as the Jackets' drought ended with 2:20 left until halftime on a make by Cole Mullins, but it was Cleburne's only bucket of the second quarter as the Panthers took a 33-7 lead into halftime.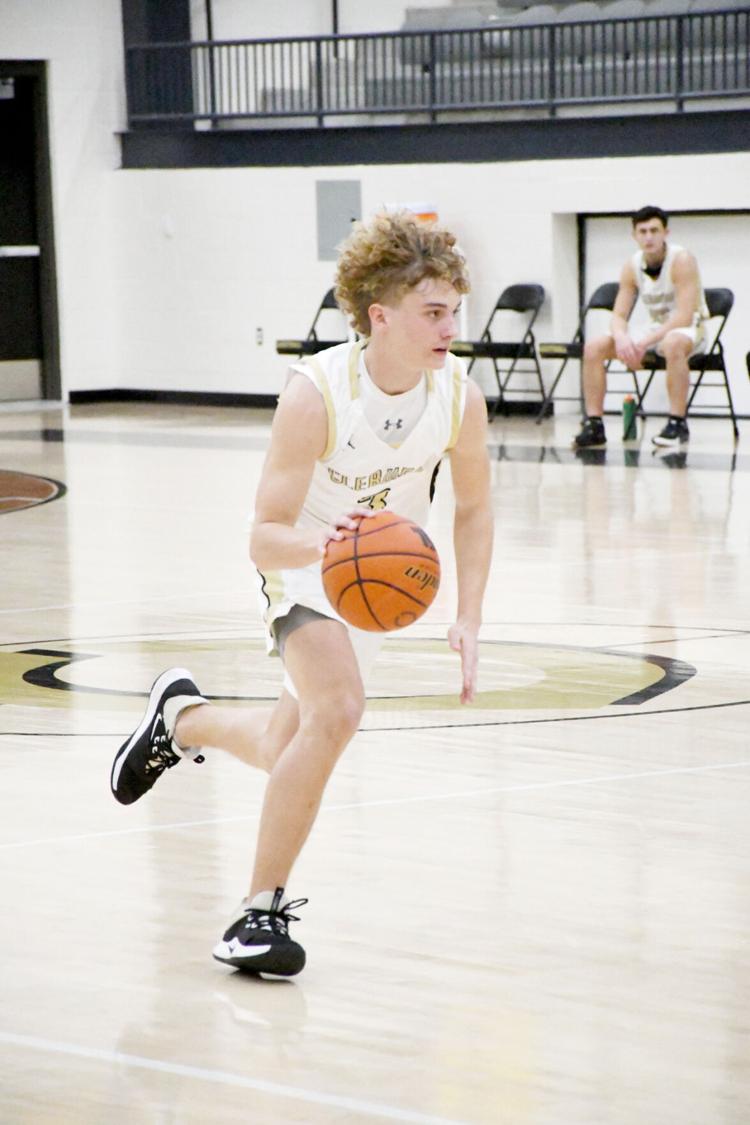 Midlothian pushed its lead to 45-10 late in the third quarter. In the fourth, the Panthers burned as much time off the game clock as possible, including one possession that lasted more than 3 minutes.
Midlothian shot 45% from the floor with 10 turnovers and 24 rebounds while Cleburne shot 20.5% with 20 turnovers and 19 rebounds.
Taylor Humphrey led Cleburne with 11 points, all in the second half. Corbin Green led Midlothian with 16 points.
The Jackets will try to get in the win column at 7:45 p.m. Friday when they visit Joshua.