The Cleburne Yellow Jackets enter the 2022 season determined to end a playoff drought under the direction of second-year head coach Jose Salazar.
In Salazar's first year at the helm in 2021, Cleburne started the season 6-1-1 overall, including capturing a tournament championship, before finishing with an overall mark of 9-12-2. The Jackets went 3-7-1 in District 14-5A play to miss the playoffs for a third year in a row.
Prior to this three-year playoff drought, Yellow Jacket soccer had qualified for the playoffs every year for more than a decade. And Salazar, who was a part of that playoff streak as a player, said Cleburne's current postseason drought pains him.
"As a former [Cleburne] player, that stat hurts deep," Salazar said. "During my playing days here, regardless of who was in our district, we were always confident that playoffs would be the minimum we would accomplish that year. I want to instill this same confidence within our program.
"Playoffs have always been my goal, even from last year. I definitely think it is something we can accomplish this year. It is important for the program that we make playoffs an annual tradition and not make it something we do every three or four years. ... We have great athletes and top facilities. We have everything we need for this program to be a strong successful program and I want to prove that to these boys."
One of the big things for Salazar in his first season as Cleburne's head coach last year was building the right culture within the program. And he has seen the results of that carry over into the offseason and the start of this season.
"Over the summer, we saw a lot of the kids come to summer workouts so it has been exciting for us coaches to see their commitment to the program early," he said. "The kids know me better and know my expectations on and off the field. So it has been a much easier transition into the season.
"We won a tournament early and a few big games late into district last year, which showed me we have the talent and capacity to compete with anyone we are put up against. Although we did not accomplish what I wanted as far as records go, I think we made huge improvements within the culture of the program and what it stands for. I have already been able to see that going into this year, the mentality of the team is a lot better already."
Salazar said he believes his team's biggest strength is its improved mentality.
"I think our biggest strength this year is the mentality the team has built together," Salazar said. "So much of the game is a mental battle and with last year being my first year it was a hard adjustment for all of us. This year, everyone knows and saw what we are capable of accomplishing if we all come together as a team. I think the boys are beginning to understand this. They are all very supportive of each other and have a very positive demeanor towards one another. They all want to get better and do it together." 
Cleburne returns nine players off last year's team, but only three of those are seniors.
"We have a relatively young team with some good experience already under their belt," Salazar said.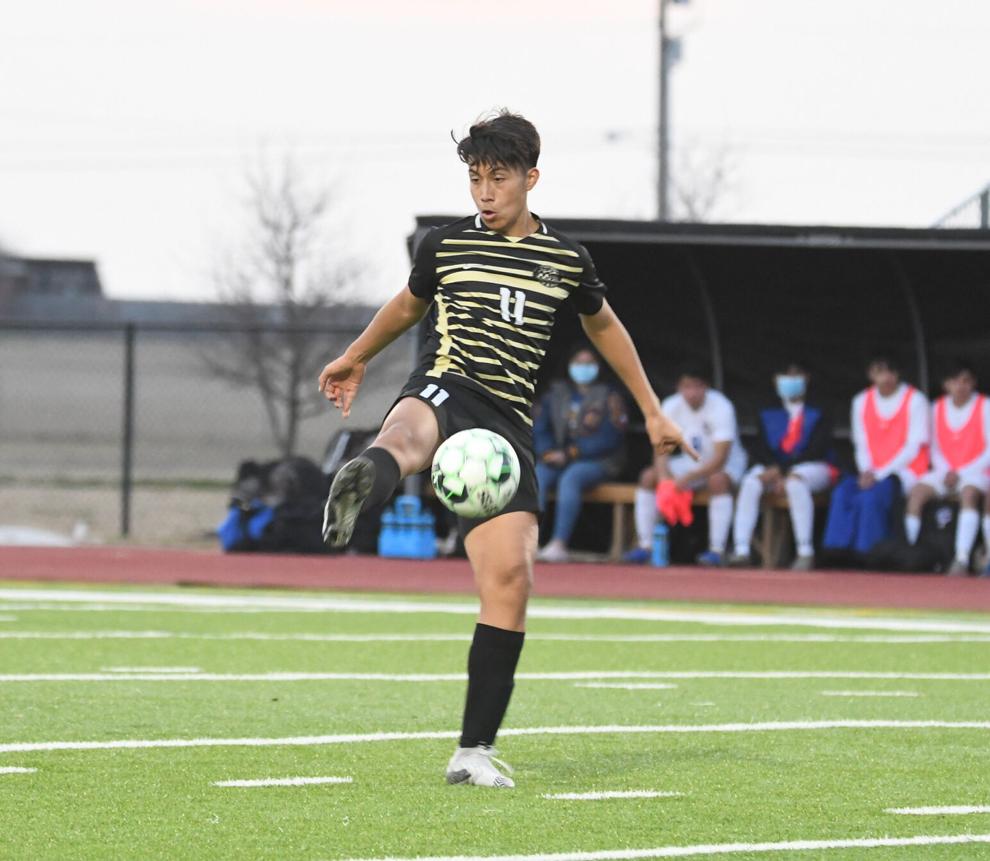 Headlining the Jackets' returning core are EJ Jarmon, Hayden Goosen, Alex Villasana and last year's all-district midfielder of the year, Anthony Terronez, among others.
"Alex Villasana has impressed me the most in the leadership role he has taken this year," Salazar said. "He is like our right-hand guy. He is totally bought into what we expect and need from the team and transmits this to his teammates every day. Hayden Goosen is one that is still bringing in that hard work energy into the team. He will run through a brick wall for this team and holds his teammates to the same standard.
"EJ Jarmon has shown the same hunger and desire that he had last year. We are excited to see what he can help us create this year in our attack. And watching Anthony Terronez at practice is a lot of fun. He was with football during the offseason so he was late to join in with the team, but he is getting back into the rhythm of things and will be another big force up top for us this year."
Even while Salazar is pleased with his team's improved mentality, he said their mindset and fortitude will still be key when the pressure is on or when things get tough.
"I think we just have to keep our composure when things aren't going our way and push and battle through the rough patches," he said. "Again, these boys have proven they have the skill and ability to compete with opponents in our district. Our biggest areas to improve come in how we respond to adversity as a team."
The Jackets are scheduled to kick off their 2022 season at 7:30 p.m. Friday when they host Burleson Centennial. Salazar said he built a challenging non-district schedule to have his team ready for the grind of district play.
"I think the biggest key to success is staying positive and getting these boys to believe and trust in themselves," he said. "We have a tough preseason schedule, but I am excited to watch them compete against some tough opponents. Like I tell them, I want them to make all the mistakes now so we can learn and grow from them because come district we won't have much room for error. I am excited and really looking forward to seeing what this group will accomplish this year."