GRANDVIEW — Since the conclusion of a state championship football season, Grandview's Dametrious Crownover has been a hot commodity.
The 6-foot-7, 235-pound sophomore has received four Division I offers over the past two-plus weeks, starting with his first DI offer from Southern Miss on Jan. 17.
A week later, Crownover received an offer from the University of Tulsa. Then on Saturday, Crownover announced Oklahoma State University had offered him, and three days after that, he reported an offer from Baylor University, where his father, Earnest 'Jojo' Crownover, played collegiately.
Blessed to have received an offer from THE Ohklahoma State University #gopokes 🤠👍🔶◼️ pic.twitter.com/SLw62hMtoV

— Dametrious Crownover (@Dametrious1) February 3, 2019
Grandview Coach Ryan Ebner said the sky is the limit for Crownover.
"I think with his size and athleticism, as he continues to mature and get older and he progresses like he has the last year, I don't know if there is a ceiling," Ebner said. "With the attributes he has, there's no telling how far he'll be able to go."
Crownover's very first collegiate offer came a day after the Zebras beat Malakoff for the Class 3A Division I state title. On Dec. 21, Crownover reported an offer from Arkansas Baptist College, but his recruiting process has taken off exponentially the past few weeks with Division I coaches stopping by and inquiring about "Meaty."
Beyond blessed to receive an offer from my dads Alma Mater Baylor University !! Sic em Bears!!💛💚🐻 pic.twitter.com/X2yUp5gUdc

— Dametrious Crownover (@Dametrious1) February 4, 2019
As a freshman in 2017, Crownover started the season on the Zebras' junior varsity football team before moving up to varsity, where he contributed on special teams and a limited role on defense. The improvement he showed from his freshman season to his sophomore season was beyond noticeable.
"He took a pretty big step considering what we were able to produce on the field with him," Ebner said. "He was very coachable and took what the coaches were telling him and he put that to use on the field. I think you're seeing the result of that production from throughout the season now."
During the 2018 season, Crownover was a second-team all-district defensive end and All-Johnson County second-team defense selection. 
Crownover finished his sophomore season with 61.5 tackles, four sacks, 6.5 tackles for loss, three forced fumbles, three fumble recoveries including two for touchdown, and 10 quarterback pressures with a blocked field goal. In a somewhat limited role offensively, Crownover hauled in seven catches for 77 yards and a touchdown. His final catch of the year was the biggest play of his career to this point — a 15-yard touchdown reception on fourth down to clinch a state title.
Ebner said his play on the big stage with a TV audience in the state title game helped speed up his recruiting process, including that 15-yard touchdown reception, which showcased his ability on both sides of the football.
With that, Crownover is being recruited at multiple positions, defensive end and tight end.
"He fits two molds right now," Ebner said.
Oklahoma State reportedly was interested in Crownover as a tight end while some schools have sent defensive coaches to visit him, scouting him as a defensive end.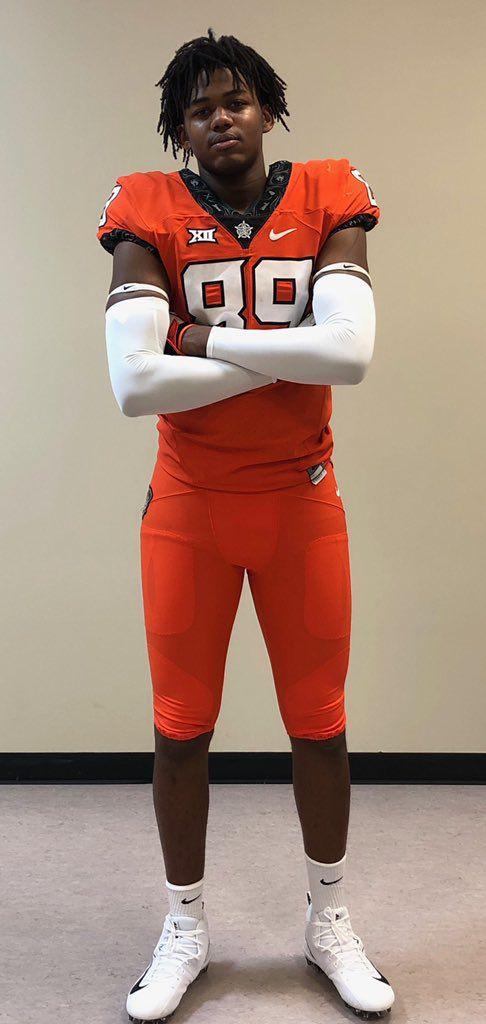 In his freshman season of basketball, Crownover played a huge role in helping lead Grandview to its first district title since 2002 and its first appearance in the UIL state tournament since 1986. He was the all-district and All-Johnson County basketball newcomer of the year as he averaged 12 points, eight rebounds and more than two blocked shots per game. 
And he's being just as dominant this season on the hardwood, helping lead Grandview to back-to-back district titles as the Zebras eye a return trip to San Antonio.
Being a 6-foot-7 dual-sport athlete succeeding in football and basketball will likely result in a multitude of options for Crownover before his recruiting process is finished.
"I think he'll have some choices," Ebner said. "He's putting a lot of work into both sports. It's one of those things where being a dual-sport athlete shows that all the specializing stuff players want to do sometimes has nothing to do with where you end up. I think you get a lot of things from different sports. And he's producing in everything he's doing."
But with such strong interest from big-time football programs such as Oklahoma State and Baylor — along with reported interest from Oklahoma and maybe an SEC team or two — the recruiting process for football is already taking off as only a sophomore. 
Ebner said Crownover's recruitment can also be a chance for other Zebra football players to show their stuff to scouts.
"I think this is a great opportunity for our other players to continue to work and get better in what they do because the looks he'll be getting will also put eyes on them, where maybe they would be looked over in years' past," Ebner said. "With people coming around to look at him, it'll give an opportunity for other kids to get looked at as well."
Crownover also recently received an invite to the Under Armour All-America Football Camp Series, where he will have the chance to gain even more exposure.
Per its website, the Under Armour All-America Camp Series offers a unique opportunity to showcase, train and learn what it takes to become an All-American athlete with instruction from former NFL players and coaches. At the conclusion of each event, selected players will earn the right to play in the Under Armour All-America Game & Future 50 in Orlando.
The events are covered by every major media outlet in the country, including ESPN, Scout, Rivals, 247 Sports and Bleacher Report. All events are free of charge for the athlete and they are outfitted from head to toe in Under Armour gear.
Crownover's older brothers, Earnest III and Devante, finished their freshman seasons of football this past year — Earnest at Army and Devante at Southwestern Assemblies of God University. 
Crownover's other brother, fellow sophomore Ja'Kobee Crownover, was the Zebras' starting offensive guard and was a part of the All-Johnson County co-MVP offensive line group after helping pave the way for a state title.