GODLEY — After starting 30 games as a true freshman for TCU, Godley's Bobby Goodloe spent the majority of his summer competing for the Peninsula Oilers in the Alaska Baseball League.
By season's end, Goodloe established himself as one of the top players in the ABL, an amateur collegiate summer baseball league with five teams located in four Alaskan cities.
"My experience in Alaska is something that I will never forget," Goodloe said. "Getting to play baseball and do some of the world's best fishing was something that I really enjoyed up there."
Goodloe was in Alaska from June 6 to Aug. 6, living with a host family while playing 37 games with the Oilers. And the former all-state Wildcat had a strong season for the Oilers, earning ABL All-League First-Team accolades while also being selected as an ABL All-Star.
"It meant a lot to me being selected to play in the ABL All-Star Game," Goodloe said. "I know a lot of people go play summer ball to get at-bats and stay around baseball, but I felt that I had something to prove. I didn't think I performed my freshman year at TCU the way I thought I could and when I went up to Alaska I was there to improve my game and make the best of the opportunity."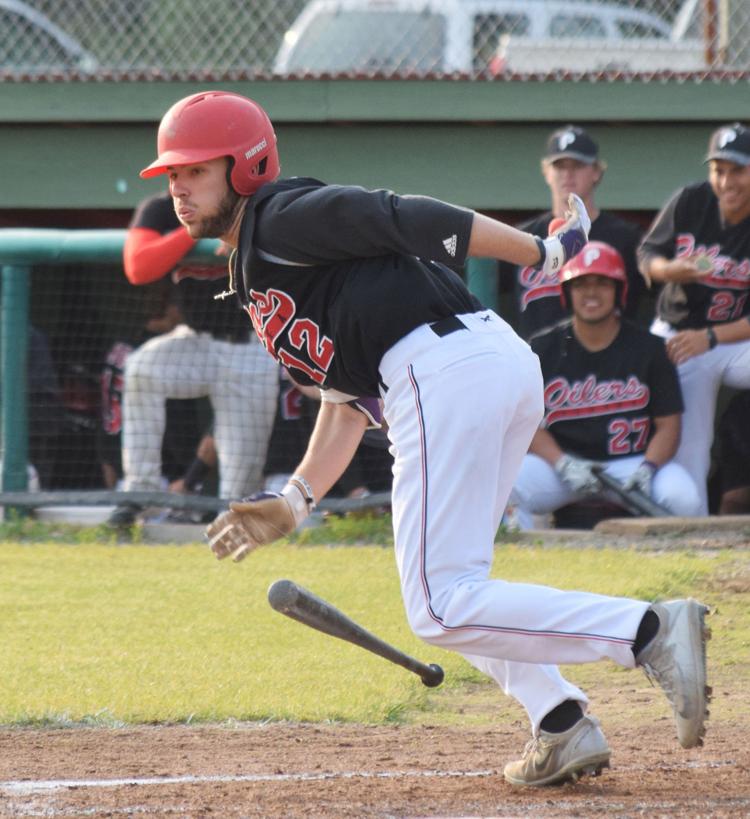 Goodloe finished second in the entire ABL with a .339 batting average. He recorded 18 RBIs with 16 runs, 23 walks and 12 extra-base hits with a .428 on-base percentage.
"This summer I wanted to improve all of my game, but mostly focused on defense and hitting the baseball from gap to gap," Goodloe said.
Goodloe's play helped the Oilers qualify for the playoffs before falling to the first-place Anchorage Bucs, 4-0, in a decisive game 3.
Goodloe recorded multiple-hit performances in 14 of 37 games, including a stretch July 3-6 where he was a scorching 9-for-16 (.562 average). In the three-game playoff series against Anchorage, Goodloe went 5-for-9 (.556) with four RBIs and two walks to lead all players in postseason batting average.
After a stellar four-year career with Godley baseball, which included multiple All-Johnson County offensive player of the year honors as well as leading the Wildcats to the state tournament in 2018, Goodloe made 30 starts in 39 appearances for TCU as a true freshman in 2019.
"My overall experience at TCU [my freshman year] was awesome," Goodloe said. "I couldn't be happier with where I am. Although balancing school and baseball was hard, it's all worth it when you have a great group of guys and coaching staff all around you."
Goodloe made 17 starts at third base and 12 as the designated hitter. He hit .279 with 14 RBIs, 15 runs and 17 walks for the Horned Frogs.
"My expectations at TCU [next season] are what they always have been," Goodloe said. "I'm confident in the teammates and I'm very confident in the staff for putting us in the best possible situation for us to win a national championship, which is the goal."
Goodloe was the All-Johnson County offensive player of the year three times for the Wildcats from 2016-18. He also earned multiple all-district superlative accolades as well as all-state honors as a junior and senior. Goodloe was also a standout basketball player for the Wildcats, earning several all-district and All-Johnson County selections.
Goodloe was an integral part of Godley baseball's success from 2015-18, helping the Wildcats win 98 games, including three straight trips to the Class 4A Region I finals and the program's first-ever trip to the state tournament in 2018.