After using his keen eye to lend his expertise as a tennis coach at Cleburne High School for 30 years, Stacey Foster is now using that keen eye to photograph stunning images of wildlife across the state of Texas and beyond.
Foster was the head tennis coach for Cleburne from 1986 to 2016, and in the past five or six years, he's picked up a new hobby — photography. More specifically, wildlife and nature photography.
Foster has always had a passion for the outdoors dating back to his childhood. And after years of exploring nature through a variety of outdoor hobbies such as backpacking, fishing, and hunting, he decided one day the next step was to share the stunning landscapes and beautiful wildlife he encounters with others through the art of photography.
"All my life, I've always liked to backpack and fish and just be outside, plus I have a biology degree, so I've been interested in that kind of stuff all my life," Foster said. "I like to take nature and landscape photography. But I like wildlife photography the best. I've been into anything outdoors-related for a long time. Hiking and backpacking goes hand in hand with seeing a lot of wildlife because you're out in their environment. Five or six years ago, I wanted to get into photography so I could share what I see with other people."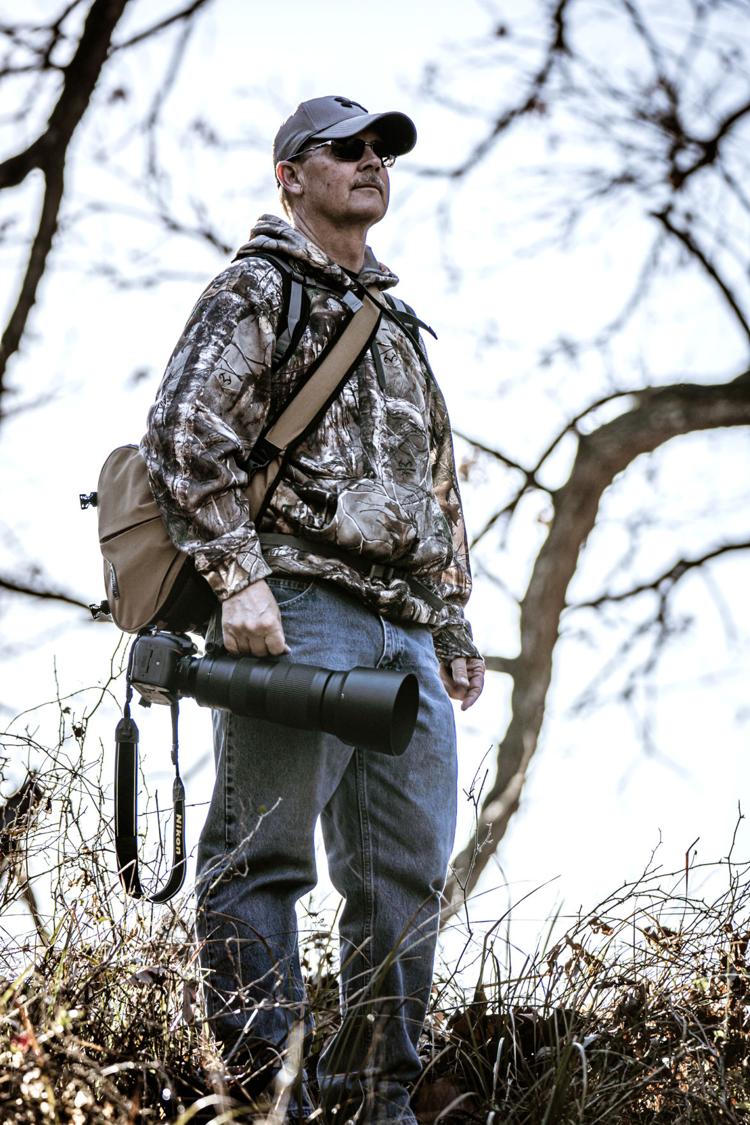 Foster recalls a specific moment when he realized he wanted to start taking photos so he could share the sights he's fortunate to witness on his adventures.
"I had a peregrine falcon come right over me at the South Rim Trail at Big Bend," Foster said. "He was just gliding right over me and came within about 20 feet right over my head and then he flew back by. Things like that made me want to start taking photos. A lot of people on Facebook thank me for sharing because they don't get to see things like that."
Instead of picking out a random camera and trying to teach himself about photography, Foster recruited someone with expertise in the field.
"I asked my cousin, Wes Underwood — who I hadn't seen for a long time until a funeral for a family member — if he could help me get started," Foster said. "I called him and asked what kind of camera I should get started off with. His wife is a professor at South Plains College and had a conference in South Texas and said they'd be down there for a whole weekend. So I went with them and kind of had a crash course on photography the whole weekend. I've been to some of his workshops, too. ... I've been fortunate to learn from him." 
After majoring in communications with a focus in photography at Texas Tech University, Underwood has been a professional photographer for 25 years, and he's been teaching photography for 22 years at South Plains College. He's done everything in the photography business from sports to outdoors to "high-end corporate work." So Foster started learning from a well-versed expert.
"Me and Stacey had kind of lost touch like a lot of cousins do through the years," Underwood said. "He was raising his family and I was raising mine. We got together at a family member's funeral and he approached me about helping him get started in photography. I'm always willing to help someone in photography. And I knew with his passion for the outdoors, that he would be able to grasp onto things and run with it. We started emailing and texting back and forth. He'd find a lens in the Metroplex and call me to get my thoughts on it, things like that. I've tried to help him any time I can."
Underwood said as much as he's helped Foster learn the tricks of the trade in photography, Foster has equally helped Underwood learn more about the outdoors.
"He kind of did the same for me," Underwood said. "I had never been backpacking or anything like that but he got me into backpacking. ... His keen eye with him being a bow hunter and outdoorsman helps me a lot because I can't hear or see near as well as he can, so we work off each other. He'll hear or see something, and we'll stop and have a deer cross our track. We come across things I'd never see if it wasn't for him hearing it because of his outdoors skills."
Underwood said it didn't take long for Foster to catch on, and Underwood added that Foster is now taking some of the best wildlife photos he's ever seen.
"He grasped the technical side of it really fast," Underwood said. "He came out to West Texas a few times. At that time I was doing some work shops at South Plains College and he came out to several of those and worked with us over the weekend. So the technical side of it he got really fast. As far as his keen eye for seeing wildlife, that's something he's had all of his life. Since we were 10 years old, he was out in the field hunting and exploring. That's something he had on his own, but the technical side of it and knowing what to do, he grasped really fast. 
"Like anybody, he'll ask, 'What can I do to make this better?' and feed off the knowledge I've got and I'll tell him different things I know that will make for better images aesthetically. But he's nailing some of the things he's shot. It's as good as anything I've seen with wildlife photographers and I've worked with some of the best in the nation."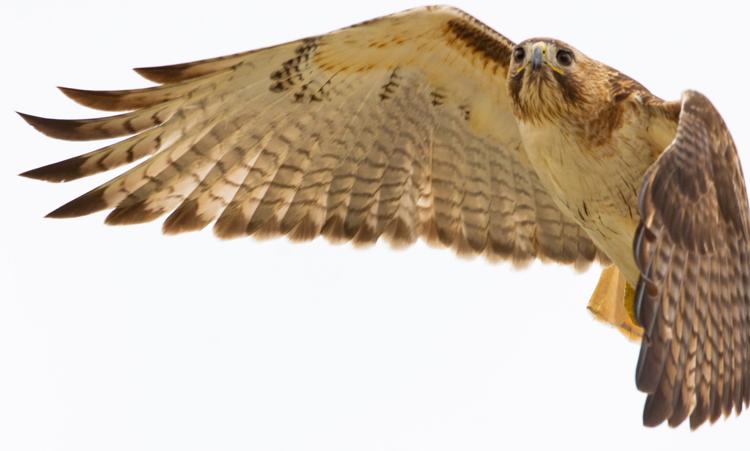 Foster has recently captured stunning images of hawks, eagles, and numerous species of birds, along with many other wild animals such as foxes, wolves, bobcats, snakes, and even black bears. While on a cruise in 2018, Foster also captured photos of humpback whales.
With Foster set to retire from teaching with Cleburne ISD at the end of this school year, he will have more time to devote to his wildlife photography. But over the past five-plus years, he has two go-to places to shoot.
"Because I've been working, I haven't had as much time as I will when I retire, but my favorite places to shoot so far are Big Bend National Park and Colorado," Foster said. "And, of course, I like to photograph around here. I've gone to Colorado two to three times during the summer. I was able to go and shoot some real good fall colors one year up in Colorado; that was really fun to do and I got some good pictures of that. There are lakes in Colorado where there's a lot of eagles. And I've always wanted to take some eagle shots in the snow. I haven't photographed Colorado in the snow yet because I've only gone during the summer and that one trip in the fall."
The majority of photos Foster shares on Facebook draw upwards of 70 to 100-plus "likes" as his friends and family share numerous complimentary comments. But capturing these amazing wildlife photos didn't happen overnight, Foster said.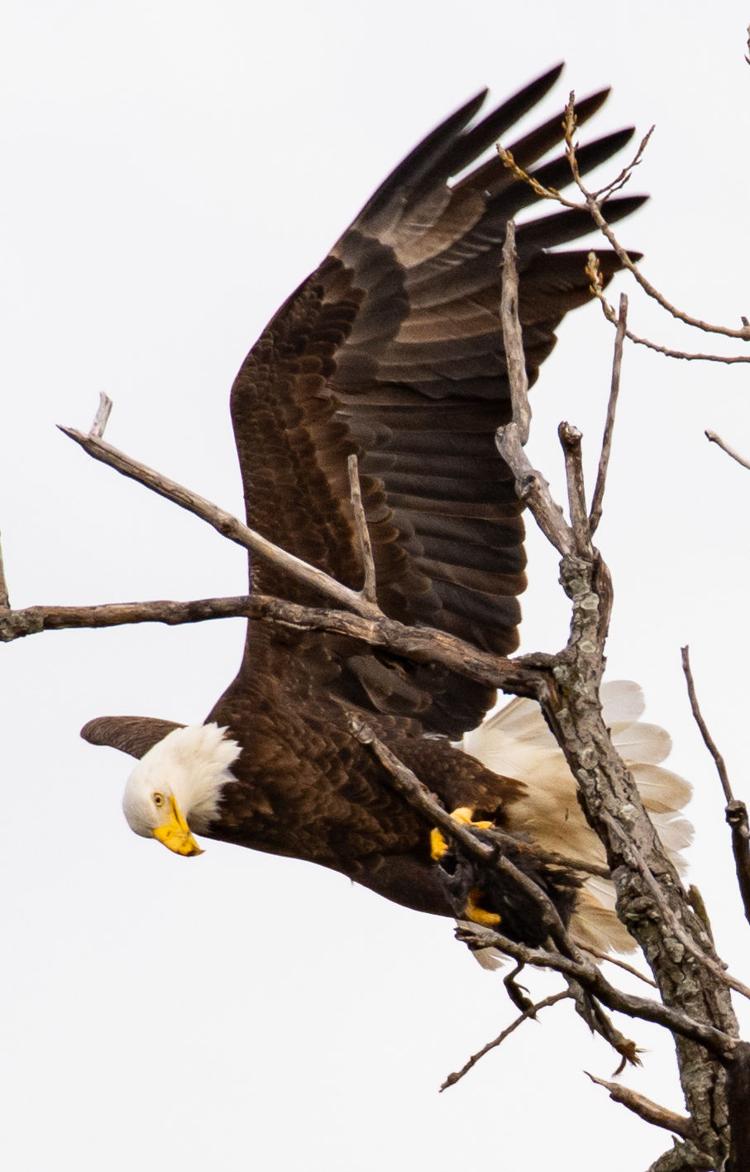 "It definitely takes a lot of practice," Foster said. "It's like anything. You can read all you want to but until you go out and do it, there's nothing like actually doing it. Then you get that feel for how fast they're going or if they're going to take off and you only have a few frames before they fly behind a tree or escape into the woods. It's trial and error."
Foster doesn't have to think long about which of his wildlife photos is his favorite, so far.
"I've got some pictures of a bear at Big Bend that my cousin said I need to submit to Texas Parks and Wildlife so they can do a story on it because it's a really unique picture," Foster said. "The bear was eating the middle of a flowering cactus and you can see the sap falling out of his lip a little bit. You don't think about bears and cactus being together. You don't associate bears in a desert type of climate, but they're there in the Chisos Mountains, the southern most mountain in the U.S. That's probably the most unique picture I've gotten so far."
Underwood said what's most impressive about Foster's wildlife photography is how he's catching them in their natural element.
"That was a great shot of the bear," Underwood said. "The stuff he's done this spring, following that pair of bald eagles around, and then the turkeys he got last weekend, he's truly catching wildlife in their natural elements. That's something that is really hard to do. A lot of the photographs that we see, especially wildlife photographs, they're not necessarily 'staged' but somebody might be feeding those animals to draw them in so they can photograph them. But Stacey is catching that stuff in their natural element and using his skills as an outdoorsman. He's finding it and catching it in the true essence of the wild."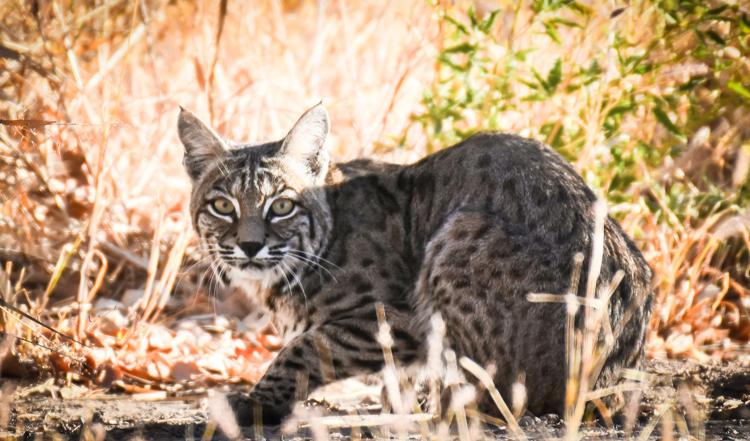 While Foster has traveled across the state to take photos, he's also captured some of his best shots locally.
"The photos of the hawks are mostly local," Foster said. "The hawk pictures were taken just outside of Cleburne. The bald eagle pictures are within 20 miles of here. People think, 'oh you can just go out the door and take a picture,' but there's not many eagles around here. You have to know where they are."
While Foster said he likes shooting all kinds of species, he does have a couple of specific targets in mind that he'd like to capture eventually.
"It's pretty much a long shot but I'd really like to get a photo of a mountain lion in the wild," Foster said. "Those are pretty rare because they mainly come out in night and you don't want to be around them by yourself. There have been instances where people have been attacked by a mountain lion in Big Bend. There's several of them in Big Bend up in the mountains. The premier hiking trail in Texas is the South Rim Trail in Big Bend. ... I've seen a lot of animals there. I thought I caught a glimpse of a mountain lion one time but couldn't make positive identification. That's one of my big ones, but that's pretty rare.
"Getting a photo of a peregrine falcon in Big Bend is another. They have part of the South Rim Trail closed during the peregrine nesting season, but you can still catch glimpses of them in the area. There's a lot of things I'd like to photograph, it just depends which region you're at. Each place has unique opportunities to photograph because of the climate. When I retire, I'll have a lot more chances to go places and photograph different things."
Foster said his family — wife, Jolene, and daughter, Kennedy — enjoys his photography and is happy he's found a way to share his passion of the outdoors with others. But there was one instance when his family wasn't happy with one of his photography outings.
"My daughter was a little mad at me when I got that bear picture because I got charged the day before by a momma bear," Foster said. "I was being very careful on the trails hiking. It was pretty windy and the wind was in my face so she couldn't smell me, and I came right up on her. I didn't see any cubs anywhere, so I thought I was being pretty careful. I started taking pictures and I took a step and a branch cracked. She looked up and charged at me and got about 10 feet close to me. My daughter wasn't too happy about that.
"I respect wildlife as much as possible. I don't try to push the limits much because they don't want to be harassed and you don't want to get yourself in trouble either. It was ironic because the next day is when I got that picture of the bear eating that cactus. That was pretty close, but still from a safe distance."
Foster said he's had several people inquire about purchasing his photos, but he's waiting until he retires to decide what route he wants to take in his photography interests.
"Going out on assignments [for publications] or having my own website where I can sell my pictures are some options I would be interested in," Foster said. "But I'm going to wait until I retire so I have plenty of time to research it and decide what I want to do. I still want it to be fun and make sure it's something I would enjoy. But I haven't decided which avenue yet. I've had a lot of people tell me I need to sell them but I'm just waiting until I retire. We'll see which way it goes. I'll have my cousin help me get going in the right direction and see what happens from there."
And as inspiring as many of Foster's pictures have been, both Foster and Underwood are even more grateful that photography helped the cousins reconnect.
"It's most definitely been a blessing to get reconnected," Underwood said. "Me and Stacey grew up together. He lived 30 miles north of me when we grew up. We spent lots of time together when we were kids through high school. We just had a great time as kids growing up together so it's definitely been a blessing being able to spend so much one-on-one time together and to feed off of his knowledge for the outdoors while hopefully he feeds off my knowledge with photography."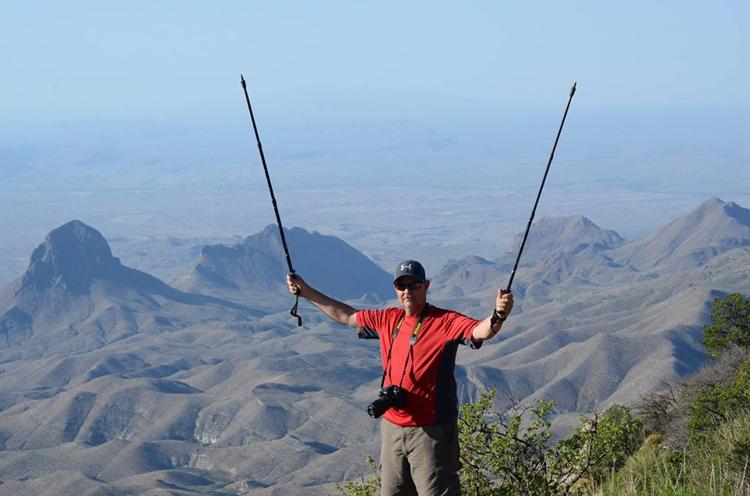 "That's really been a great thing being able to reconnect with Wes," Foster said. "We hadn't seen each other for a long time except for when bad things happened like if there was a funeral. But it's really connected us back from our childhood days. He's been on several adventures with me. That's a really great thing about me picking up photography as well."