After having one all-star in the previous two seasons combined, the Cleburne Railroaders will be well-represented with five selections at the 2019 American Association All-Star Game on Monday and Tuesday in St. Paul.
Entering play Friday, the Railroaders sat a season-best nine games over .500 with a 33-24 record coming off a sweep of Lincoln, which was Cleburne's seventh consecutive series win, a franchise record.
After a slow start to the season, Cleburne has caught fire lately, winning 20 of its last 26 games to take a 3.5-game lead over Kansas City for first place in the South Division.
And the Railroaders' success was rewarded with five selections on the South Division All-Star Team in center fielder Zach Nehrir, catcher John Nester, pitcher Jesus Sanchez, third baseman Chase Simpson, and pitcher Tyler Wilson.
They are the first all-star selections for Cleburne since former Railroaders pitcher Patrick Mincey was named to the squad in 2017.
The all-star starters were selected through a vote of each of the 12 managers, a media member from all 12 teams and each team's executive. The pitchers and reserves were selected by each division's all-star coach.
All-Star festivities begin at 6:30 p.m. Monday with the Adam Thielen and Friends Charity Softball Game followed by the Jack Links Home Run Derby. The All-Star Game will be held at CHS Field in St. Paul at 7:05 p.m. Tuesday.
Cleburne Field Manager Brent Clevlen said the Railroaders' season success — and each players' individual success — comes from the players pushing each other on a daily basis.
"When you have a good group of guys and guys that have a lot of ability, it pushes each other, and I think this is what this team has done," Clevlen said. "They push each other to be better and they look to improve every day. We've done that this year. These guys are ready to work and they're hungry to win."
While Nehrir, Nester, Sanchez, Simpson and Wilson will be a part of the all-star festivities, the rest of the Railroaders will travel to St. Paul to support their teammates as Cleburne is scheduled to play the Saints in Minnesota coming out of the all-star break.
"It's going to be nice for everybody to be up there together," Clevlen said. "It will be good to have that team support in a good atmosphere and should make for a fun weekend."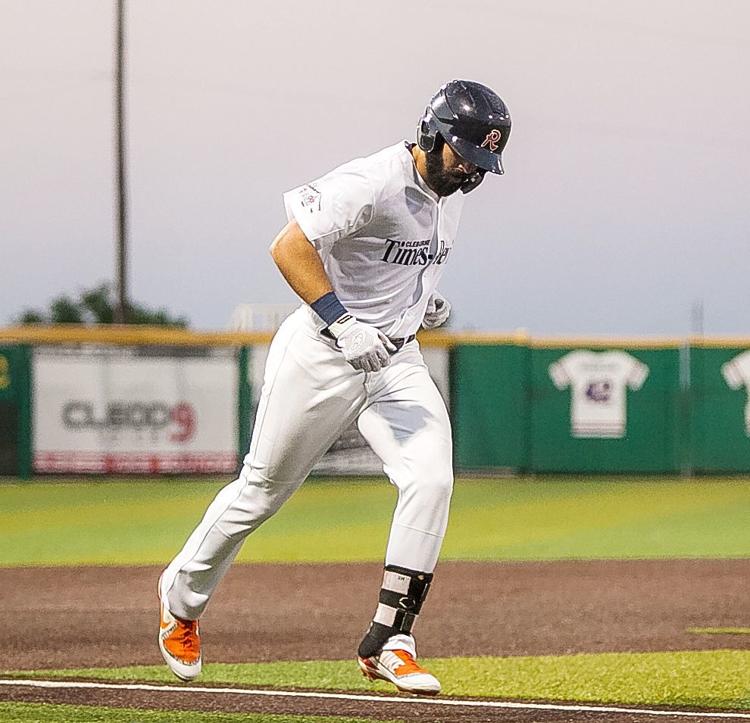 Center fielder Zach Nehrir
Nehrir has been a huge addition to the Railroaders in 2019 after a standout season for the now-defunct Wichita Wingnuts in 2018.
Entering play Friday, Nehrir boasted a .309 batting average with a .923 OPS with 42 runs, 37 RBIs, 33 extra-base hits, seven homers and a league-leading 23 doubles to go along with stellar play defensively in center field with a .980 fielding percentage.
"It's an awesome opportunity and a super flattering achievement," Nehrir said. "You come out here every day and try to play the best you can, help the team win and separate yourself. All of the guys in this league have a greater goal — we're trying to get back to affiliated ball or get to affiliated ball for the first time. We're all trying to put up good numbers and help the team win, so when you get recognized as an all-star, it's a good feeling.
"I'm thankful to God for the opportunity and the ability to be able to make the all-star team. The recognition doesn't go to me; He gave me the opportunity and all of the ability. So thanks goes to God."
While it's the first American Association All-Star selection for Nehrir, he's no stranger to all-star honors. When Nehrir was in the Arizona Diamondbacks minor-league system, he was a two-time all-star, once in the Midwest League and once in the Northwest League.
"That was super fun," Nehrir said of his previous all-star selections. "It's always an awesome experience. I've never been a part of the home run derby, but it's awesome to be there with the excitement. That's always been fun so I'm looking forward to that on Monday and then the game on Tuesday. This is an awesome opportunity and I'm really looking forward to it."
Clevlen said Nehrir's leadership defensively has been just as key as the numbers the Orange, Calif., native has put up at the plate.
"He's the captain out there in center," Clevlen said. "He has a lot of range and obviously he has a great arm, too. He takes control of the outfield and gets us in position. He gets great jumps. He's been great for us overall. He can swing the bat, he can run, he can hit for power. He's just an all-around good player."
Nehrir said he hopes having five Railroaders selected to the all-star team will help push the Railroader brand to a wider audience.
"It's awesome for the team and it's awesome for the city," he said. "It's a cool opportunity to get Cleburne on the map a little bit more. I actually think there's a couple more guys on our team that deserved to go to the all-star game. It is what it is. That's always unfortunate. But having five guys is awesome. It's good representation and it should be a fun all-star break."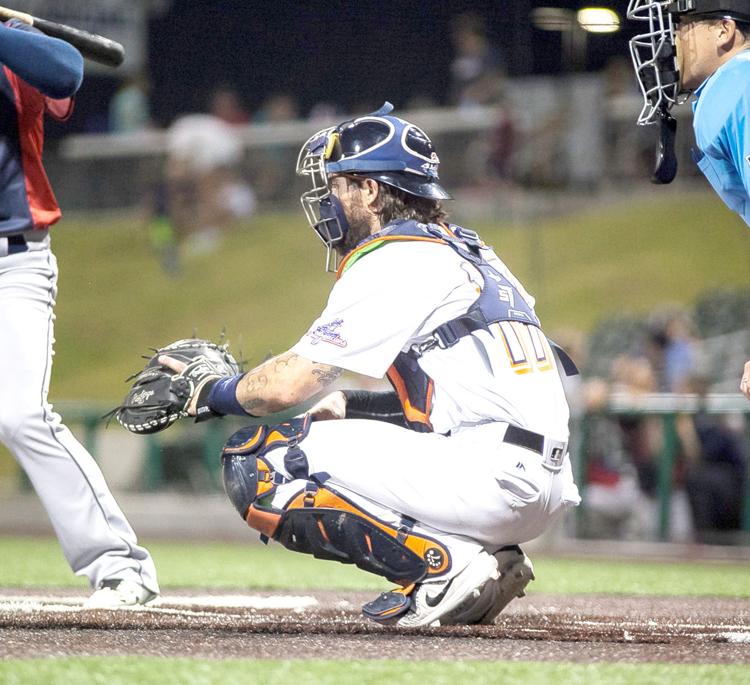 Catcher John Nester
For Nester, being selected as an all-star means a great deal in a couple of different ways.
"This means a lot," Nester said. "I actually left the game and coached for a couple of years. Last year was my first year back and it was a pretty slow start for me. I had my first son this offseason as well so him being able to come out and see me play, even though he doesn't know what's going on yet, and some of the other stuff I've got going on, it's really made it all pretty special this year."
Nester slashes .289/.393/.554 with 33 runs, 32 RBIs, 25 walks and 11 homers with a .947 OPS, and he's been solid behind the plate with a .988 fielding percentage.
"As a catcher, you look for a guy who can control the pitching staff, and he's done great with that," Clevlen said. "Then when you have a catcher who can hit and hit for power, that's a bonus. He's done that all year this year. He's come up in some big situations and he's been swinging the bat well this year."
Nester said he's most looking forward to interacting with the top players the American Association has to offer.
"You get to carry on conversations with a lot of them pregame, postgame and a little bit during the game as well throughout the season," Nester said. "But here, you get to meet them a little more and it's a cool experience to play with some of them instead of against them and learn from them as well. It's a good experience to get out there around other guys that are motivated to be the best."
To Nester, being voted as an all-star starter is also a reflection to everyone within the Railroader organization.
"It's awesome to be chosen as an all-star," he said. "The Railroader family — the staff, the management — everybody's great. They're behind us every single night. Everybody around the stadium works really hard for us so it's good we can give back a little bit of recognition for the city and organization. Hopefully we can play well up there and continue to grow the Cleburne Railroader brand."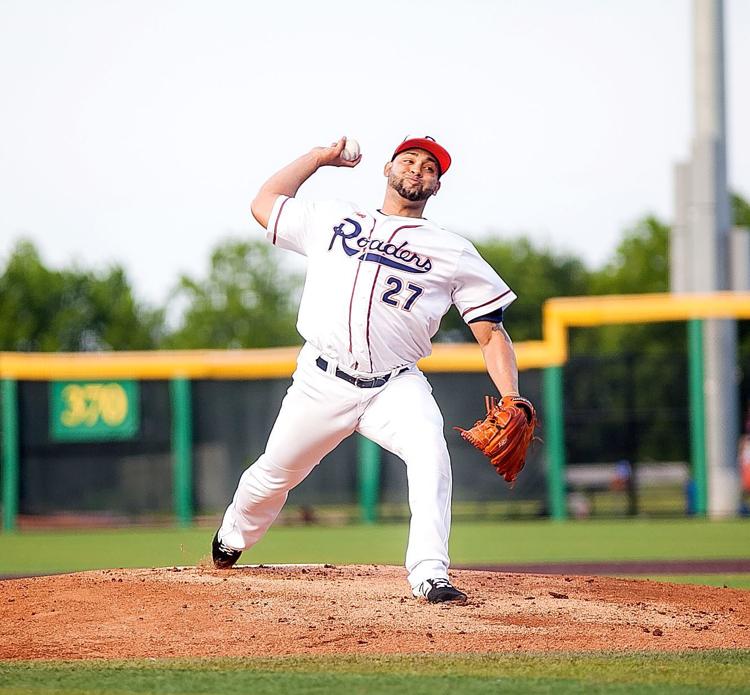 Starting pitcher Jesus Sanchez
Sanchez was a late addition to the all-star roster on Friday afternoon, but his 2019 résumé was worthy of being voted to the American Association All-Star Team from day 1.
"He's definitely worthy," Clevlen said. "His numbers speak for themselves. He should've been on there to begin with. It didn't work out that way but it's definitely well-deserved. He's been the ace of our staff and it seems like he gives you six or seven innings every time. He's one of those pitchers that works quick and throws a lot of strikes. That's what you want out of a pitcher is to go deep into ball games and not go to a lot of 3-ball counts and walk a bunch of guys."
The 31-year-old righty set the tone for the Railroaders in the season opener, leading Cleburne to a 7-2 win over Sioux Falls on May 16. Sanchez tossed seven shutout innings with just four singles allowed with eight strikeouts for the win.
Sanchez has gone 6-2 in 12 starts with one complete game. He's allowed 27 earned runs with 39 strikeouts in 77 innings pitched for a 3.16 ERA.
Sanchez has been Cleburne's most consistent starting pitcher as he's lasted at least six innings in 10 of his 12 starts. He's also thrown seven innings in four of those appearances. In eight of his 12 starts, he's allowed fewer than two runs.
"Whether it's the second game of a doubleheader or on a night when we only have one or two guys available in the bullpen, he's been so big [by consistently going six or seven innings]," Clevlen said. "He's gotten us deep into the ball game where we only have to use one or two relievers. He's been big in those situations."
Sanchez has a solid 1.23 WHIP ratio and he's held opponents to a .272 batting average this season. He's also shown the ability to pitch out of some big jams in clutch situations throughout the season as well.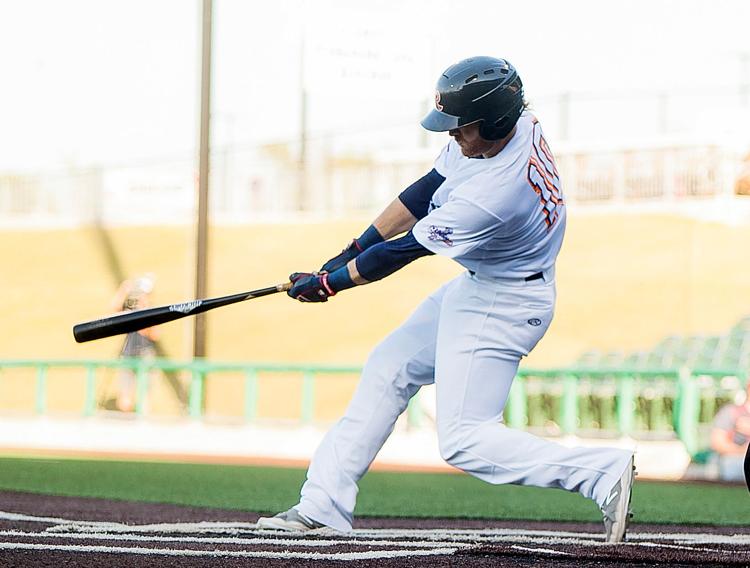 Third baseman Chase Simpson
Simpson has been one of the hottest — and most consistent — batters since the 2019 season kicked off in May.
The Railroaders' third baseman has led the American Association in RBIs nearly every step of the way, and he entered play Friday leading the league in RBIs by a margin of 12.
Simpson slashes .303/.401/.611 with 37 runs, 59 RBIs, 36 extra-base hits, 14 home runs and 36 walks with a stellar 1.012 OPS. In addition to leading the league in RBIs by a wide margin, Simpson is second in the league in doubles and third in homers and OPS.
"It's fantastic [to be voted an all-star]," Simpson said. "There are a lot of good players in this league. From the get-go in the offseason, I worked hard to get better and continue to improve, and right now it's showing, which is something I'm proud of.
"I've really focused on being more consistent with my mindset and my approach and my work routine every day. In baseball, it's all about consistency. If you can come out and do it every day, give yourself chances to be successful, you've got a better shot of making it."
Through 57 games this season, Simpson has already surpassed his 2018 totals in home runs (14 vs. 13) and RBIs (59 vs. 47). With one more double, he will match his total number of doubles from last season (22).
Simpson should easily surpass the club's single-season RBI record of 69, set by Geraldo Valentin in 2017, as well as the single-season home run record of 15, set by Levi Scott last season.
"He's been in the 3-hole since day 1," Clevlen said. "When you have guys on in front of you like we do now and with their speed, he's going to have a lot of opportunities to drive in runs. And he's been doing great in those RBI situations. He's really been coming through for us."
The former Weatherford College standout and Flower Mound native said he's looking forward to the all-star experience.
"I was an all-star in low-A ball with the Pirates back in affiliated ball four years ago," Simpson said. "That was a cool experience. I'm excited for this one as well because St. Paul usually has a big crowd and it's always fun to play in front of a bunch of people."
Having five Cleburne players voted to the all-star team doesn't come as a surprise to Simpson.
"It's awesome but I'm also not surprised," he said. "I mean that in the sense that [Cleburne Director of Baseball Operations] Josh Robertson runs a really tight ship here and does a really good job. He got guys to come in here that can play ball and some of them have been recognized for it so it's nice."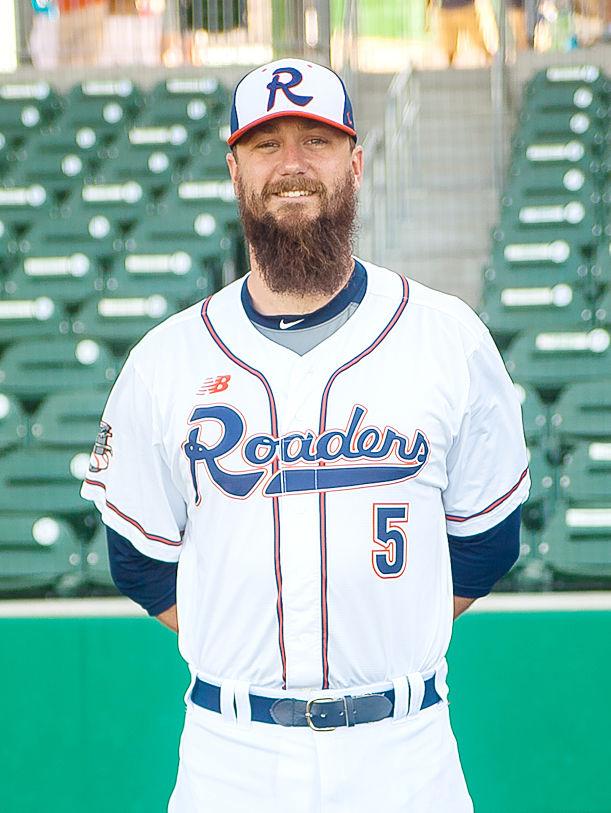 Relief pitcher Tyler Wilson
Like Simpson, Wilson's all-star selection was a no-brainer in the voting process. The 6-foot-6 closer has been rock solid for the Railroaders with 14 saves on the season, third in the league.
Wilson has allowed just two earned runs and nine walks with 37 strikeouts in 25.1 innings for a 0.71 ERA, second in the league among qualified pitchers. He has held opponents to a .182 batting average on the season.
"When you have a guy on the back end that can come in and close games, that's huge," Clevlen said. "With the way he's thrown all year, it makes it tough on opposing hitters. He's been able to consistently throw strikes and throw his secondary pitches for strikes as well to go along with his velocity at 95 MPH. You feel pretty confident when we have the lead going into the ninth with him coming in to pitch."
During Wilson's baseball career, he's filled every role imaginable as a pitcher.
"I have done literally everything," he said. "I've been a starter, I've been a mop-up guy, I've been a guy that comes in when we're winning 12-2 or losing 12-2, I've been a set-up guy, I've been a seventh-inning guy and I've been a closer before this year. 
"Being a closer is a special job. I don't think a lot of people can do it. I just try to be calm, cool and collective. I have passion but I'm trying to have that ice in my veins and try to show as little emotion as possible. I used to think starting was my favorite role but now that I've really got to dive into the closing role, I definitely feel like I flourish with that opportunity."
It's the first all-star selection in Wilson's professional career, which began in 2008 after being selected by the Boston Red Sox in the 13th round of the draft. Wilson reached Class-A Greenville in Boston's minor-league system before stints in the Can-Am League and Atlantic League.
"This is my first time as an all-star professionally. I've had good years before but I feel like this is my best year so far," Wilson said as he knocked on wood. "It means a lot to me because I feel like I've been through a lot my career. I've had some ups and downs. I've had some health issues beyond my control. It feels really good to start putting things together. I thought about giving up baseball several times, and every time I thought about it, I stuck with it one more year and here I am. It means a lot to me to be an all-star."
Being selected to the all-star team in a league like the American Association means a great deal to players as they strive to get a shot in affiliated ball. And that's what Wilson is most excited about, having an opportunity to showcase his talents to a host of scouts that will be gathered in St. Paul.
"St. Paul has a beautiful stadium and they're known for packing out the house," Wilson said. "So that's going to be the most fans I've pitched in front of in a long time. Plus the exposure; you're playing the best of the best and you're getting seen by all of the scouts because they're coming to one spot instead of just going to see individual players. It will be nice to show them what I have against the best of the best."
All-Star Snubs?
While having five players selected to the all-star team is a great representation of the type of season Cleburne has had to this point, there are many within the organization that felt a couple more players deserved the recognition.
"There's a couple of other guys on our team that probably should've been on the all-star team that didn't get voted in," Clevlen said. "That doesn't discount how they've been playing all year. It will be good for them to go up there and see what it's like and it will probably make them a little bit hungry for those guys that want to get there for next year."
Most notable among Cleburne's all-star snubs is K.C. Huth, who has been a Railroader since day 1.
Huth has been one of the American Association's top defenders the past two seasons but struggled at times offensively. This season, however, Huth has taken great strides at the plate and boasts a .312 batting average with 31 runs, 31 RBIs, 13 extra-base hits and eight stolen bases to go along with his stellar defensive play at nearly every position on the diamond.
Nehrir weighed in on Huth's absence from the all-star roster.
"It's super frustrating," Nehrir said. "I know that was a goal of his. He's frustrated and I'm frustrated for him as well. I knew him before I started playing in this league. He's from SoCal, same as me. He's a good buddy of mine. He's my road roommate. With the numbers he's put up, in my opinion, he deserves to be there over some of the other guys, so it's frustrating he didn't get that opportunity or the recognition.
"It's frustrating but he can use it as fuel to keep working hard. There's a postseason all-star team and I think he's going to keep opening eyes and make that team, and hopefully if he keeps doing what he's doing, he won't be here much longer."
Former Major Leaguer Daniel Robertson has led Cleburne in batting average since signing with the club in mid-June, but missed out on an all-star nod. With the 'Roaders, Robertson boasts a .343 batting average with 25 RBIs and 29 runs in 29 games. For the season, including 13 games with Kansas City, Robertson is hitting .319 with 29 RBIs and 32 runs in 42 games.
Rookie Grant Buck has put up solid numbers since he joined the Railroaders (.330 batting average, 14 RBIs, 20 runs) but he's only been around for 31 games.