RIO VISTA — Even though Rio Vista placed third in the district standings, the Eagles finished with the second-most all-district selections in District 15-2A behind league champion Italy.
Rio Vista finished District 15-2A play with an 8-4 mark, tied in the win-loss column with Frost but the Polar Bears edged the Eagles via a 2-1 head-to-head record. The Eagles' seven nods on the all-district team are only behind Italy's eight selections and more than Abbott's six and Frost's five.
"We didn't finish how we wanted to in the final district standings; however, having seven of our kids earn honors just showed that our kids battled and gave it their all in district play and the opposing coaches noticed," Rio Vista Coach Michael Vanderhoff said.
Italy snagged three of the five superlative selections — senior Gage Wafer MVP, senior Kevin Rasberry offensive MVP and senior Reese Janek defensive MVP — but the Eagles are represented in the top honors by sophomore sensation Taylor Pritchett as the District 15-2A pitcher of the year.
For Pritchett, who was also an all-district superlative selection in football, winning the pitcher of the year accolade is an example of how far he has come in one year on the mound, Vanderhoff said.
"Taylor had a great season this year in all sports as a sophomore," Vanderhoff said. "He pitched a little last year for us but it didn't go well. I was even told that 'He isn't a pitcher.' Now this year, Taylor gets pitcher of the year. Taylor set the tone for every game he was on the mound. His energy is contagious and I know when he is up there he is going to give it his all."
Pritchett went 3-1 in district play with 14 hits, eight earned runs and 13 walks allowed against 32 strikeouts in 21.2 innings pitched for a 2.58 ERA. Pritchett also boasted a team-leading .462 batting average in 12 district games with a .588 on-base percentage and .722 slugging percentage with 13 RBIs and 17 runs with six extra-base hits.
Representing the Eagles with first-team selections are sophomore catcher Kaden Morgan and senior infielder Mason Findley.
"It was impressive to hear Kaden get first-team catcher," Vanderhoff said. "Going into district play, Kaden had caught zero innings in his baseball career. I felt like he was athletic and knowledgeable enough to step up and do a good job — safe to say he exceeded those expectations."
Morgan hit .222 but showed great patience at the plate with a .523 on-base percentage (team-high 14 walks in district) with 11 stolen bases, seven RBIs and 15 runs in league action.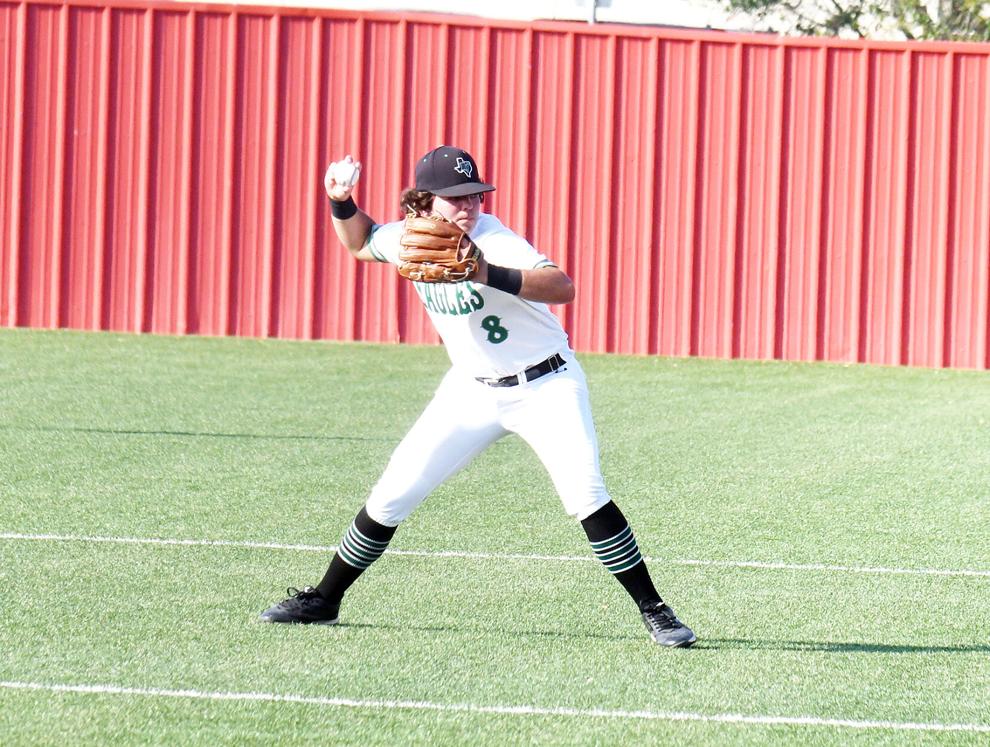 "Mason had an up-and-down season in the field before district," Vanderhoff said. "But once district came around, he could be seen making plays all over the infield. Not to mention his bat this year. If the game was on the line, late in the game, Mason was the kid we wanted at the plate."
Findley hit .389 with a .569 on-base percentage with 20 runs, nine RBIs and 11 stolen bases.
Garnering second-team all-district honors for the Eagles are a trio of seniors in outfielder Anthony Perez, utility Noah Petty and designated hitter Daniel Miser along with sophomore Jett Macklin.
In district play, Perez hit .344 with a .450 on-base percentage with nine RBIs and eight runs to go along with a team-leading 14 stolen bases in 11 games, Petty hit .405 with a .447 on-base percentage with 16 RBIs and 14 runs, Miser had a .341 batting average with 11 RBIs and 14 runs, and Macklin slashed .433/.638/.467 with 10 runs, six RBIs and 12 stolen bases.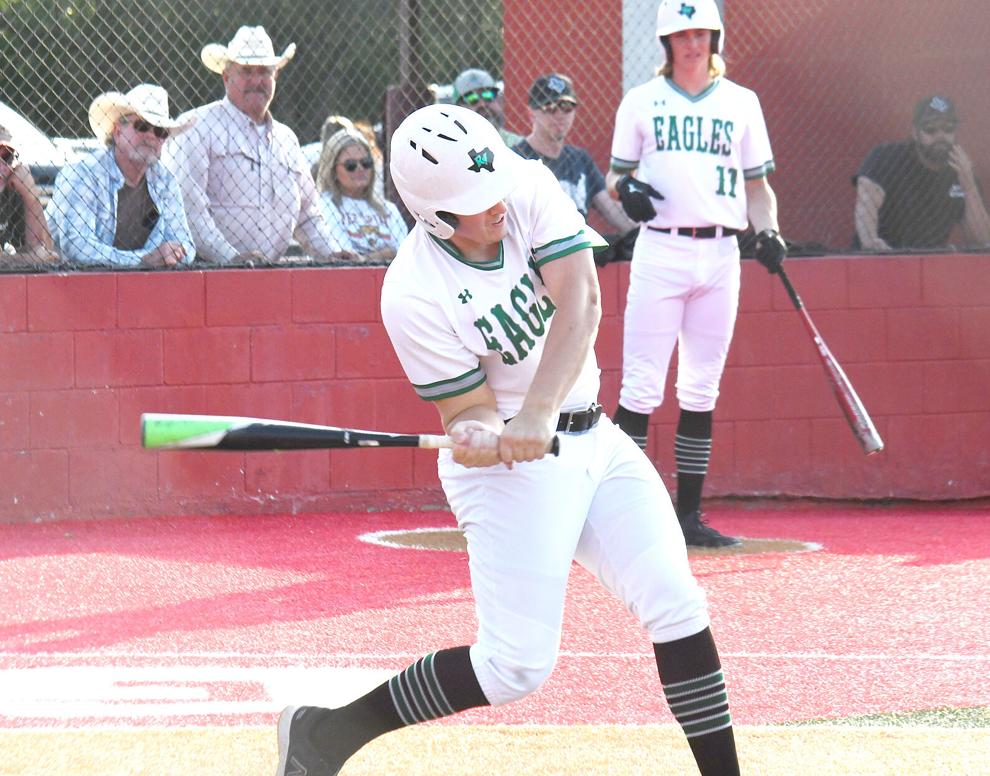 The 2020-21 school year was one to remember for Rio Vista, and the Eagle baseball team — along with the Lady Eagle softball team — continued that success on the diamond. The Eagles captured a bi-district title before falling in the area playoffs in a hard-fought two-game series vs. state-ranked Tolar.
And Rio Vista will look to build off this year's success going into 2022 with a number of returning lettermen.
"I had four seniors that started for me this year; the others consisted of four sophomores and one freshman," Vanderhoff said. "It will be tough replacing the four seniors, but we have a few underclassmen that are ready to step up and fill those shoes. As for the returning starters, they know what the expectations are and the direction this program is going. They will continue to rise to any challenge thrown at them."