The Cleburne Lady Jackets are scheduled to open the 2021 season Tuesday — in their District 14-5A opener against Red Oak.
District 14-5A coaches voted to move district play up by a week to leave flexibility in the season schedule in case any games have to be rescheduled due to COVID-19. Because of that, combined with last week's winter storm, the Lady Jackets haven't taken the field for an official game yet in 2021.
All Cleburne has under its belt is three scrimmages as the Lady Jackets had a non-district game and a three-day tournament last week canceled because of the snow, ice and frigid conditions.
Cleburne enters the 2021 season with seven returning starters and a revamped pitching staff that has Coach Paul Chavez, in his third full year at the helm, confident in the Lady Jackets' potential this year.
It might've taken a little longer than Chavez and his coaching staff would've liked, but he believes the culture and mindset within the Lady Jacket softball program is where it needs to be.
"Instead of finding ways to lose a game, now we're expecting to find ways to win games and back each other up," Chavez said. "That's one big thing that we've been preaching, because the culture has changed around here. It's taken three years but that's part of the process. The culture has changed and everybody is buying in and we have to keep buying in as a team and believing in each other.
"I think we're better prepared as a team. We can acknowledge where we were in the past and now we see the results of the hard work we've put in over three years. I think everybody can see that the process has been good. The kids see it and they know. Knock on wood, it's been good this past fall and the start of the season. Everybody gets along and everybody's playing hard together. I think we're better prepared for any situation that will arise because the culture has changed and they've bought into the process."
After having last year canceled because of COVID-19, Chavez said he believes his team is chomping at the bit to get this season going.
"Coaches always preach that any day could be your last practice or game, and it came true last year," Chavez said. "We walked off the field and were told to get your things and clear out the locker room. That was right before spring break and we never went back. I felt bad for those seniors, Hanna Roye and Audrey Fenn. I felt bad for them because they were looking forward to their senior year and it was no longer. I think these girls now realize that and I also think that helped in the fall understanding that we needed to work hard and take advantage of soon as we step on that field. You just never know and the girls realize that and I think they're taking advantage of it beause they show up and put hard work in every day."
Returning starters for Cleburne include Autumn Bias, Taylor Byram, Tatum Cantu, Hailie Cochran, Piper Lanford, Avery Tapia, Madi Sepulveda.
"Two people come to my mind as far as being our leaders," Chavez said. "Hailie Cochran is a senior and has been a part of this program since I've taken over. Another person that has stepped up as a leader and someone who's going to be productive is Autumn Bias."
Entering the 2021 season, the biggest question mark for Cleburne softball was at pitcher. But now Chavez believes he has a true pitching staff this year, with Byram, Hannah Sian and Kyleigh Stotts in the rotation.
"This year, we are looking at having three pitchers," Chavez said. "We have Taylor Byram returning. We have Hannah Sian, who is a freshman. And we have Kyleigh Stotts, a sophomore who is a move-in from Covington.
"Last year, we had Taylor but then we had to work with other girls just to find pitchers and Madison Sepulveda, Tatum Cantu and Audrey Fenn helped out. We still have those two girls as emergency backups. But these other three that are moreso pitchers, we feel like with the combination of those three that we have a pitching staff now. It gives us options defensively and it gives us options in the circle. We feel a little bit better about our pitching prospects."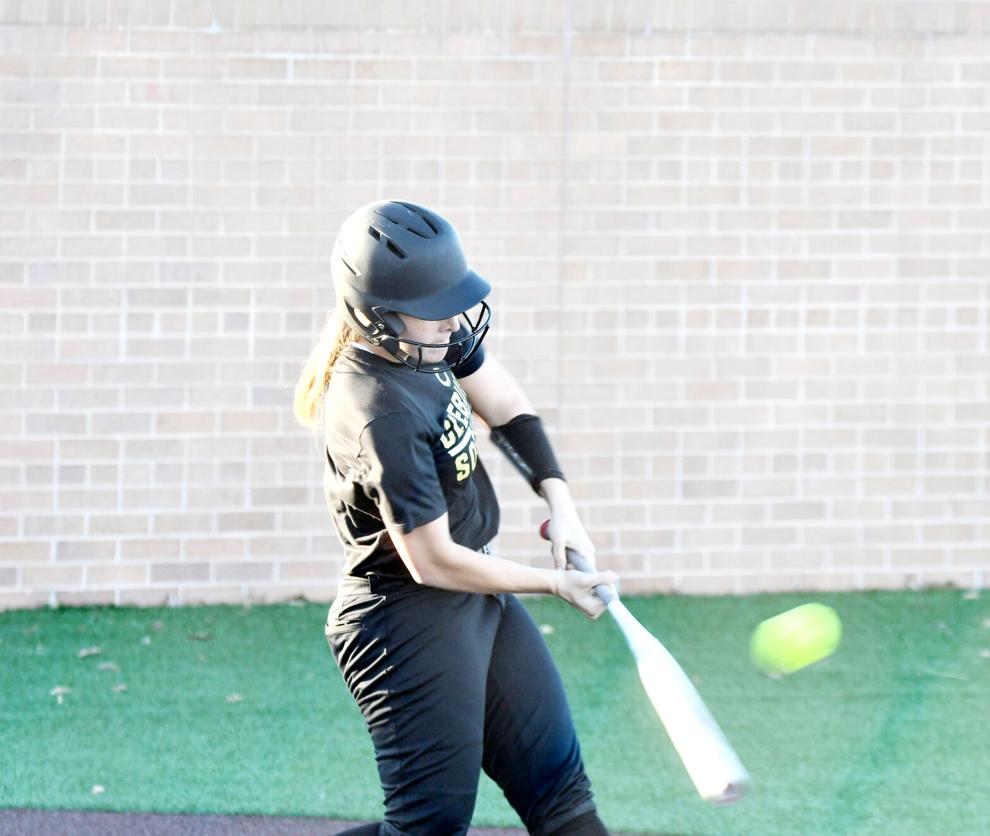 Because of the improved situation pitching-wise combined with seven returning starters, Chavez said he likes the makeup of his team. But their success will come down to being consistent at the plate.
"We feel like we're a little more well-rounded team this year than we have been," Chavez said. "We've got a good defense, we've got pitching. We just have to keep hitting the ball. I feel like our pitching staff will do their job we just have to give them some defensive support and run support."
Tapia and Cantu will be relied upon as offensive leaders as they've shown the ability to produce at the plate early on in their career.
"I think we're looking at Avery Tapia and Tatum Cantu being very consistent and productive," Chavez said. "We think those two will be able to hold down the middle of the lineup. They compliment each other up there at the plate. We're expecting big things from them. We would've seen good things from them last year but they weren't able to show that because of COVID. We're really excited about getting this thing started and getting on the field."
Additionally, Chavez likes the versatility of most of his players — something he is big on as a coach.
"We have options of moving kids around defensively," he said. "That's one of the things I believe in is kids playing multiple positions. Kids that can play anywhere based on the need we have for that game or who our opponent is. Our kids can play multiple positions. We've zeroed in on a couple of lineups that I think we're pretty solid on. I think defense is one of our strengths."
Cleburne hasn't made the playoffs since 2017 — and that playoff appearance is the Lady Jackets' lone postseason berth in 14 years. But Chavez said they expect to be in a position to return to the playoffs this year.
"If this group goes out and competes and executes every inning, I think we have a great opportunity to get in there," he said. "I don't know what the other teams in our district have yet, and that really doesn't matter as long as we take care of ourselves and we execute consistently on the field. We have a chance. You always play for that but I really think these girls see it and they're starting to believe it now. We just have to band together. We want to be a disciplined team and we want to be consistent. If everybody does their job, we will be fine."
First pitch between Cleburne and Red Oak is scheduled for 5 p.m. Tuesday at Lady Jacket Field.