The War on 174 adds a new chapter to the longstanding rivalry as Cleburne and Burleson will square off for super bowl bragging rights Saturday.
Cleburne 2 and Burleson 1 each carry perfect 11-0 records into Saturday's super bowl showdown in the major division championship game of the Brazos Valley Football Association.
Cleburne 2 and Burleson 1 have been simply unstoppable throughout the 2019 season, with each team putting up similar numbers on a weekly basis.
Cleburne has outscored its 11 opponents by a combined 448-32 this season, allowing only five touchdowns in 11 games. Burleson has outscored its 11 opponents by a combined 440-20, allowing only three touchdowns all season.
After a week 1 bye in the playoffs, Cleburne beat Midlothian 2, 30-6, then Cleburne beat Granbury 1, 26-8, in the conference championship game. Burleson, the defending major super bowl champs, also had a week 1 bye in the playoffs, then picked up wins of 24-0 over Burleson 2 and 30-0 over Crowley to qualify for the Super Bowl.
Cleburne High School head coach Casey Walraven and Burleson High School head coach Gary McElroy both said they're thrilled to see future Yellow Jackets and Elks competing at such a high level at a young age.
"I think it's great to have a culture started and a love and passion for the game as early as you can get it," Walraven said. "Everything I've been around with our association, they do things the right way and they've got a lot of passion for the kids. Pee-wee was a big deal when I was growing up in Alvarado. Our group had a lot of success there and we carried through and had a lot of success in high school. It instills that winning culture that you want when you're successful like this at an early age."
"It's neat for those young kids to get to compete and get to advance throughout their league and into the playoffs and ultimately the pee-wee super bowl," McElroy said. "That's a neat experience for those kids. In a day and age where too many kids get a trophy just for participating, these kids have practiced hard and learned and played hard and continued to win, and now they get to play in the last game of the season. That's great for those guys."
McElroy added he's grateful to the parents who volunteer their time to help teach the game of football to younger generations.
"It's always encouraging to know that parents volunteer their time and it means something to them to allow these youngsters to have an opportunity to participate in a sport they enjoy and can learn. Hopefully that will carry over year to year and hopefully one day they'll wear Hughes Husky gear and then Burleson Elk gear. It's a vital part of the development for young people. I definitely commend and give thanks to those parent volunteers and to those kids that are out there practicing hard to play to win."
The BVFA major division super bowl championship between Cleburne 2 and Burleson 1 is scheduled for 1:30 p.m. Saturday at Burleson ISD Stadium.
Team speed a big asset for Cleburne major 2
Cleburne major 2 coach Albert Tarango said it's hard to put into words how proud he is of his team for all they've accomplished so far this season.
"I can't tell you enough about our players," Tarango said. "All the boys have stepped up this year. It's tremendous what they've done. I played pee-wee football in Cleburne, and to my knowledge, no team has brought home a super bowl since Cleburne [youth] football has started. For these kids to get this opportunity, it shows how hard they've worked. All year long, they've taken on any challenge."
Cleburne's offense has scored nearly 41 points per game this season thanks to a wealth of team speed.
"I'll definitely say our offensive coordinator Donnie Marvell does really good with spreading the ball out," Tarango said. "We have a first-year player in Malachi Cunningham, and it's hard for other teams to match his speed and his ability to move up and down the field. It's amazing to see as a first-year player.
"We have seven to nine kids who can really make some plays. Another younger player, Wyatt East, who plays quarterback, gas done a lot of good this season. And, of course, Kaeden Grant and Major Marvell as two of our running backs."
Cleburne's defense allows only 2.9 points per game with six shutouts, and Tarango said their defensive dominance is tied to that same team speed they utilize on offense.
"We have a lot of speed on defense," Tarango said. "They're really explosive and they pursue the ball well. Dontavius Cellard, Kaeden Grant, Kingston Beyer, Elijah Johnson, and Chris Kensley really help lead the way on that side, but everyone has done so well all around."
Tarango said he's proud of how this particular core group of players have improved year by year.
"Last year, this same team — with the exception of a couple changes — went to the conference championship game, but we lost," he said. "This year we won the conference championship game, so it's building year over year. Hopefully we'll get to bring home this first super bowl to Cleburne."
Doing so won't come easy though against defending champ Burleson 1, which will have the size advantage Saturday.
"They're a big team; they really have a lot of size to them," Tarango said. "Their front five averages 200 pounds. They're really aggressive. They're definitely a power team. I think the difference is we're more explosive. We spread the ball out as far as throwing it and getting it on the outside. Even though their players are bigger than ours, our kids will battle. It's going to be a big challenge for our offensive line facing those bigger kids. We lost Kingston Beyer, who broke his arm last week, and he was a starting lineman both ways so that's going to hurt some this week."
Tarango said they'll try to utilize their team speed and make Burleson 1 try to play keep-up.
"Our game plan is we're going to try to out-run them," he said. "We want to get out early and make them try to adapt to us. There hasn't been another team throughout the year that's been able to get out on top of them and make them play from behind."
Tarango said the Cleburne 2 coaching staff of Chris Kensley, Marvell, Quinton Tatum, Jason East, Jorge Navarrete, and Cam Nunn has been huge this season.
"Our entire coaching staff all year has been great," he said. "I know I'm the head coach but I couldn't have done it without them. They've done a terrific job with the kids."
Before Cleburne 2 heads to Burleson for the championship game, there will be a send-off for the future Yellow Jackets at 10:30 a.m. Saturday at Cleburne High School on Colonial Drive.
"It's fantastic to have that support," Tarango said. "I think the fire department is going to come out with a fire engine so we can take pictures. We're trying to make this moment as memorable as possible for our kids. The community supporting us, we can't say thank you enough."
Burleson major 1 looks to defend championship
This year's Burleson major 1 group is one of the more impressive groups that Bobby Martin has coached in pee-wee football.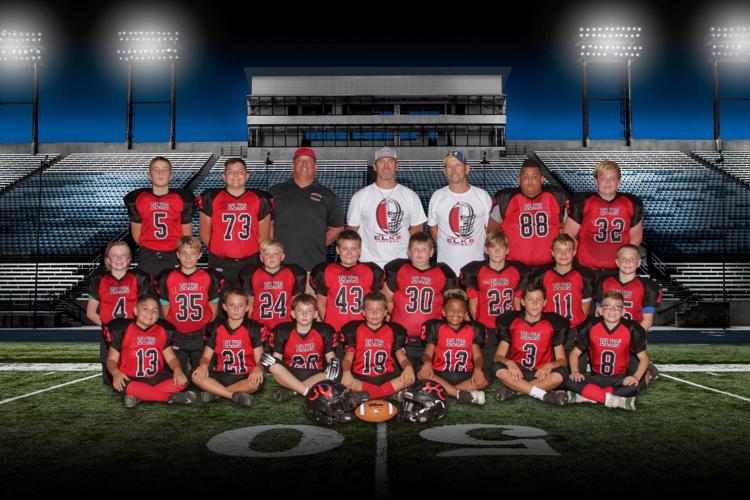 "We're very proud," Martin said. "We have a lot of new players this year. Their dedication to perfection has been better than any team I've coached in 20 years. They strive to be the best and strive to do things right. They do whatever they got to do to get there. It's a great group of kids to be around and a very coachable team."
Burleson 1 hasn't shown many weaknesses throughout the season, especially on defense. Two of the three touchdowns Burleson 1 has given up were on kickoff returns, so the defensive unit has only been scored on once all year.
"The thing that our defense strives for and the things I try to instill in them to be proud of is team tackling and flying to the football," Martin said. "We're big on fundamentals. They fly to the football and they're very physical. They tackle well. Some of the greatest compliments our teams have been given by opposing coaches is they say we've got 11 kids on defense that will hit, 11 kids who fly to the football, 11 kids who tackle well. And their football IQ is beyond their age limit."
Offensively, Burleson 1 has relied on a power running game recently because that's what their matchups have called for, Martin said.
"We have versatility," Martin said. "We can run straight power. We can run speed options, counters, and misdirections. We have a couple running backs who can run with the best of them in our league. But our quarterback probably has around 15 TD passes. So we have a lot of versatility. 
"We've been more power based recently. The reason we can do that is our kids on the line are big and strong. Some of the kids we have up front that are 200 pounds have phenomenal footwork. They can get to even the third level to block. Against one of the best teams in our league last week in Crowley, we didn't do hardly any speed plays, we just ran power because we were bigger than they were so we used our size to wear them out for four quarters of football."
Martin said they may have to adjust that game plan against Cleburne's defense though.
"Cleburne's defense is a little different, so we'll have to mix some things up with them," he said. "They've got a ton of athletes over there. I've been coaching against a lot of those kids for years. They're a good group of kids and they're very talented."
Based on what Martin has seen out of Cleburne 2's squad, he likes his team's chances.
"They've got a lot of talent in that group and they're well-coached," Martin said. "Watching them play through the season as well as playing them in a scrimmage, they're a very strong group. That coaching staff has been coaching for a while and they're friends of mine. They're a good team. I personally like our matchup. I feel the things that we do well will benefit us more than the things they do well. They're a solid group and solid team, and very respected. 
"Both teams are going to have to show up and play mistake-free football. If you go in and turn the ball over and have a bunch of penalties, anything can happen. But I like our chances."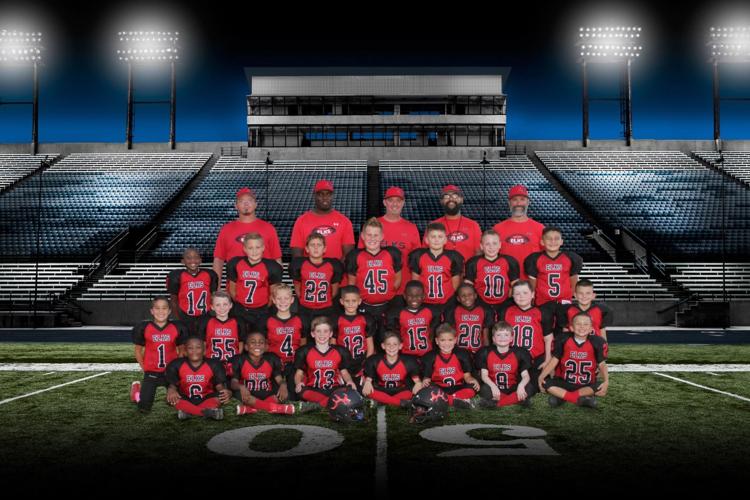 Burleson Major 1 isn't the only Burleson team that reached the super bowl. Burleson's bantam team also reached the championship game, and they will face Granbury 2 at 10:30 a.m. Saturday. Burleson's bantam team beat Midlothian 1, 44-0, in the second round of the playoffs then shut out Crowley, 30-0, in the conference championship game.