Scott Lail and Michelle Moralez
Monica Faram | Times-Review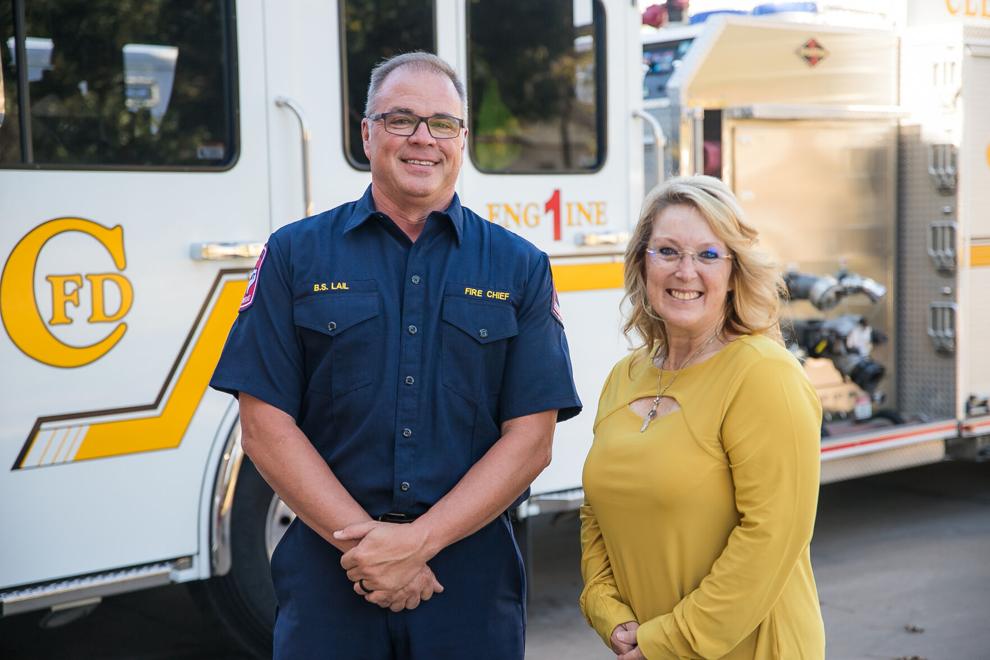 As featured on
Cleburne Fire Chief Scott Lail, and resident Michelle Moralez have been named this year's Times-Review Man and Woman of the Year.
Loudyne Pinkerton, 92, of Cleburne passed away November 29, 2021 in Cleburne. Service: 10:00am, Wednesday, December 8, 2021 in the Crosier-Pearson Cleburne Chapel.
Carolyn Joann Proctor Meador, 80, of Granbury passed away November 28, 2021 in Fort Worth. Service: 10am, Friday, December 3, 2021 Crosier-Pearson Cleburne Chapel.
Debra Ann Bachhofer, 60, passed away Thursday, November 25, 2021 in Morgan. Graveside service: Wednesday, December 1, 2021 at Rio Vista Cemetery.