For the fifth time in a row, Mikala Grady of Grandview 4-H won grand champion for her steer during the 83rd Johnson County Junior Livestock Show and Youth Fair. She also placed reserve.
Grady said placing both grand and reserve in the steer show was awesome.
"I have a whole lot of people who help me and we've all put in a lot of work to make this happen," she said. "We were able to pull it all off  together." 
Returning judge David Groschke of Reisel said Grady's steers are some quality animals.
"Congratulations on those two cows," he said. "That grand has a lot of good trim and that reserve is just super smooth and looks so complete from the side."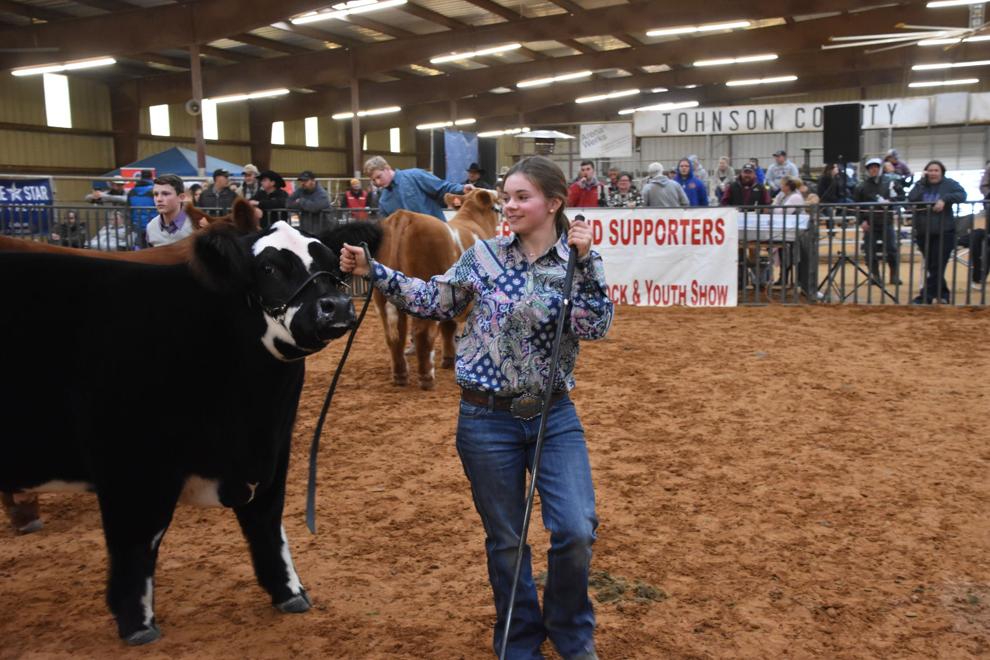 Grady also claimed the grand champion swine this year, making it her third year in a row to win that title.
She has also won grand champ in recent years for steers and other animals at the Fort Worth Stock Show and Rodeo, the Texas State Fair, the Arizona National Livestock Show and the Houston Livestock Show and Rodeo.
The 83rd Johnson County Livestock Show and Youth Fair runs through Friday
Top market animals will be sold at the premium sale of champions at 1 p.m. Saturday at the Cleburne Conference Center, 1501 W. Henderson St.
Exhibitors retain possession of their entries after the sale so they can campaign in other shows across Texas over the next few months.
Keep updated and share your favorite moments at the Johnson County Junior Livestock Show and Youth Fair by downloading the Johnson County Junior Livestock Show and Youth Fair app on the Apple App store or the Google Play store.