Over 200 Johnson County residents filled the Van Cliburn Recital Hall in downtown Fort Worth on Monday night for the sixth annual Southwestern Adventist University gala. 
The gala is a time to showcase some of their students' talents by music department students performing pieces, as well as recognize a student scholarship winner. 
SWAU President Ken Shaw kicked off the evening by welcoming guests, Johnson County Judge Roger Harmon gave the prayer and SWAU Advancement Director Jonathan Seitz thanked their sponsors.
SWAU Interim Marketing and Public Relations Director Tim Kosaka said they raised over $85,000 from the gala, with over $10,000 given during the final plea and Seitz donating his paycheck. 
SWAU junior Aribelle Metzger is majoring in psychology with an emphasis on school guidance. 
While growing up in Keene, she said she didn't know if she wanted to attend SWAU. 
After spending time with staff members in the university's psychology department, she said she was hooked.
"I remember sitting there with all the psychology education professors and just feeling at home," she said. "The way they talked about their careers and how passionate they were really just reassured me that this, Southwestern Adventist University, was a place that was for me."
She is the student chaplain in the university's spiritual life and development department, plays soccer, is in the psychology education club and the University Singers. 
"I truly believe that I have grown as an individual here at Southwestern," she said. "I think that I've grown academically, I think I've grown as a leader and also spiritually."
She wouldn't have been able to attend SWAU if not for the scholarships she received.
"It would not be possible if it were not for wonderful, caring, generous and inspiring people like all of you," she said. "I think I truly speak for a lot of us that you have started a cycle of generosity. I think many of us one day we will also want to help students in need."
SWAU's tagline is "knowledge, faith and service," and she believes they stand by that.
"I know many of you perhaps will see the impact that you've done in the many lives of students, but perhaps you may not see all the impact you have done," she said. "I think one thing is for sure that you will all have your reward when you come to heaven and we're all there together with Jesus."
State of the university
Shaw gave the state of the university and said they are very intentional about their faith.
"We love the Lord," he said. "We love how every student has a story to tell. I want you to know we have some wonderful students."
U.S. News & World Report ranked SWAU as No. 11 for the 2020 Regional Colleges West Rankings, he said. 
In November, the university's communications department won some EMMY awards — the highest honor in the television industry — at the televised ceremony in Houston. 
SWAU professors Kyle Portbury, Michael Agee and Glen Robinson each received an EMMY for their work on "Truth" in the category of Historic/Cultural—Program Feature/Segment. Also, writer/director Portbury received an EMMY nomination for outstanding achievement in directing. The EMMY Awards ceremony was conducted by the Lone Star Regional Chapter of the National Academy of Television Arts and Sciences.
Produced by SWAU's Institute of Christian Film, "Truth" tells the story of women's rights activist and abolitionist Sojourner Truth and the speech she delivered at the Women's Convention in Akron, Ohio in 1851.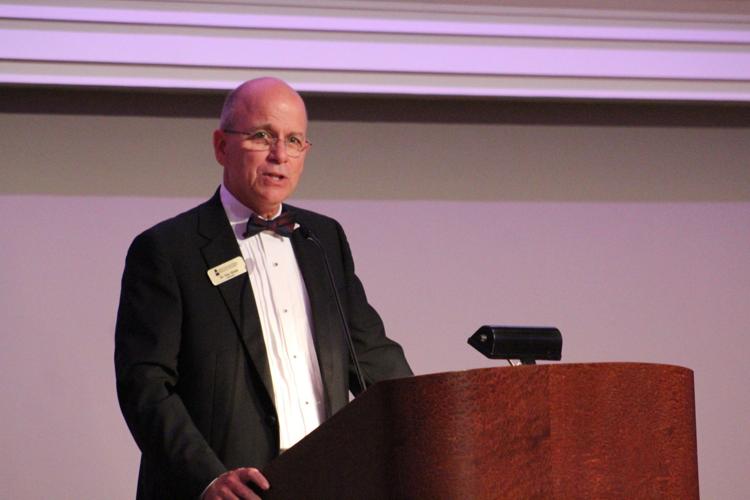 In March, students participated in about 18 service projects around Johnson County for various nonprofit organizations and other entities. Serving the community is important to them, Shaw said.
In May, SWAU reopened the Eugene V. Thomsen Observatory after a multi-phase project to update the observatory and expand the program to meet increasing levels of community interest. 
In July, KJRN 88.3 The Journey moved to its new location, courtesy of Texas Health Huguley Hospital Fort Worth South and other donors. 
Now broadcasting from the west side of SWAU's campus, employees are closer to the heart of Keene and better equipped to carry out their mission to support listeners in the walk of life. The new building, formerly a doctor's office, features a new recording studio that allows three announcers to record content at one time instead of two.  
SWAU's annual summer dinosaur dig in Wyoming will be featured on the Hope Channel in a six-episode documentary this fall where viewers can see what the project is about. All bones found during the dig are taken back to SWAU's Dinosaur Science Museum & Research Center. 
For information, visit swau.edu.