An invoice from a fake vendor, a fishy wire request or an email address that's similar to your own. These are just three of the thousands of ways hackers can try to access your company's bank accounts and other personal information.
Officials from First Financial Bank discussed bank fraud and tips how to keep your company safe online with Young Professionals of Cleburne members during their monthly luncheon at the Cleburne Conference Center. 
An extension of the Cleburne Chamber of Commerce, YPC's mission is to connect, develop and engage young professionals in Cleburne to have a positive impact on the future of the community.
During the monthly meeting, guest speakers strive to engage young professionals in leadership development, networking, finding voice in the community and community service.
Randy Roewe, executive vice president chief risk officer for First Financial, said fraud is a big problem not only in the United States but all over the world, especially through email. 
First Financial, he said, partners with the Internet Crime Complaint Center, which provides the public with a reporting mechanism to submit information to the Federal Bureau of Investigation concerning suspected internet-facilitated criminal activity and to develop alliances with law enforcement and industry partners.
When hackers look for people to scam, he said they use social media websites to gain information about their target, the target's family members and other insights. They use that information to either scam that person or pretend to be that person to scam someone else, he said.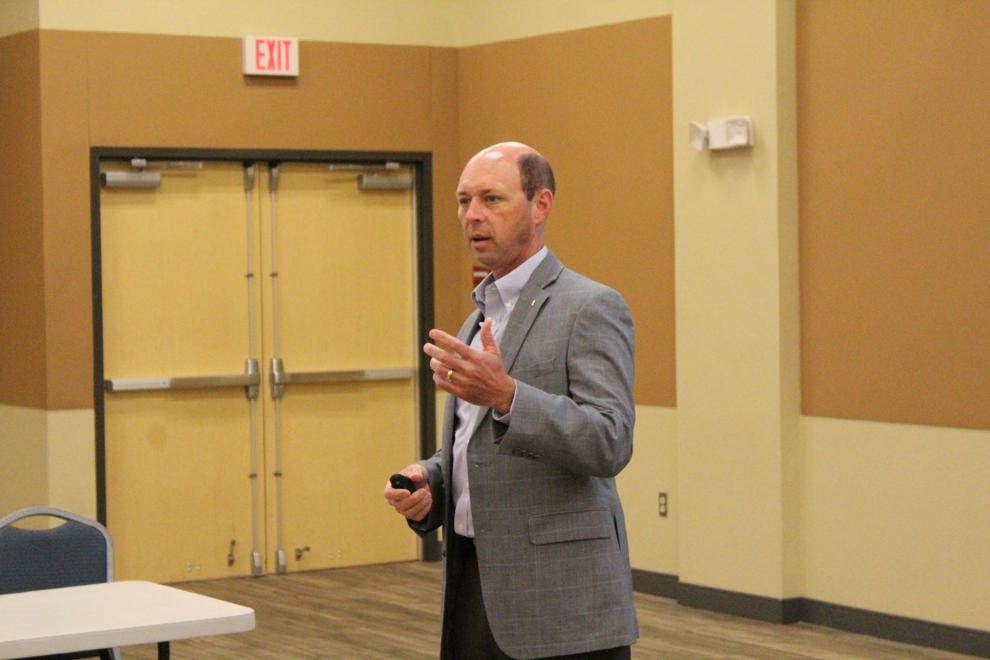 Keep an eye out for email addresses that are similar to ones you already know or have in your contact list, he said. Hackers can only change one letter or number in that email address and use it to scam someone. 
"When hackers want money from you, they will do whatever they can to get the money," he said. 
Hackers will instill fear and urgency to their targets, he said. 
Bryan Thomas, senior vice president of treasury Management for First Financial, gave YPC members some tips on how to keep your accounts safe: 
• Text/email alerts for balance thresholds.
• Login alerts — failed login, new device registered, successful logins or passcode delivered. 
• Card not present transactions.
• Transaction amount notifications for cards 
• Foreign transactions — alerts or restricted if you never use your card outside the U.S. 
For more information about the ICCC, visit ic3.gov/default.aspx.