New faces were named to administrative teams of two Cleburne ISD campuses.
During Monday night's meeting, the CISD board of trustees approved Sherqueena Jackson as the new principal of Irving Elementary School and Kimberly Gonzalez as an assistant principal at Cleburne High School. 
Jackson replaces Joel Blalock, who was in his position for five years and will work for Covington ISD in the fall. 
Jackson was previously the principal of Inspired Vision Elementary School in Dallas, which serves students in kindergarten through sixth grade, since 2017. She has also been an assistant principal from 2015-17 at Cedar Hill ISD's W.S. Permenter Middle School.
She began her career in education as a first-grade teacher with Bryan ISD in 2006. She taught kindergarten, first and fifth grades and served as an instructional coach at Dallas ISD's Urban Park Elementary School from 2007-12 before receiving her first administrative assignment as an assistant principal at Life School Oak Elementary School, where she served for three years. 
She received her Bachelor of Science degree in journalism from Texas A&M University in 2006, has a Master of Education degree in administration from Sam Houston State University and a master's degree in curriculum and instruction awarded in 2012 from the University of Texas at Arlington. She also holds a superintendent's certification from UTA and is now involved in doctoral studies with Liberty University. 
Gonzalez replaces Jeri Hall, who was named the CISD athletic director in April. 
Gonzalez has served as the science instructional leader at Eagle Mountain-Saginaw ISD's Chisholm Trail High School since 2013. She began her career at Chisholm Trail in 2007 where she taught life science for five years before being named the school's science instructional leader.
She has a Bachelor of Science degree in biology from Clarion University of Pennsylvania and was awarded a Master of Education degree from Texas Wesleyan University in 2018. 
The board also approved Rosalind Lawrence as the girls head basketball coach, Jeffrey Bush as the boys head basketball coach and Micah Horner as the girls head soccer coach.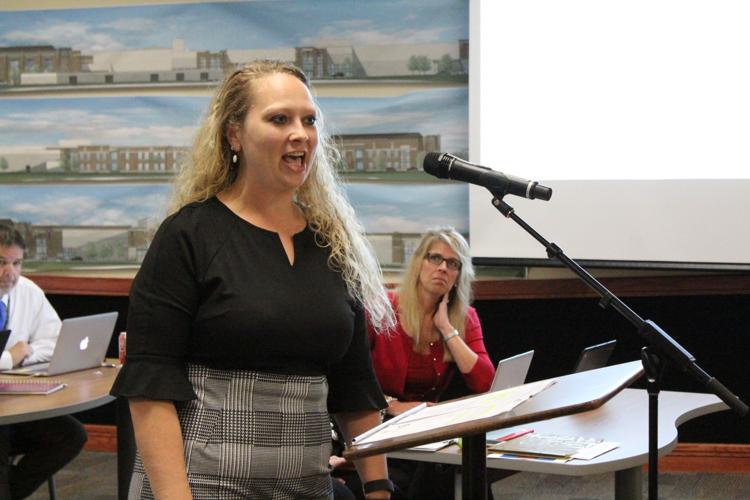 Other business
Marti Elementary School dyslexia/reading specialist Patty Grubbs was named the district's Elementary Teacher of the Year and Wheat Middle School seventh-grade science teacher Mauri Ford was named the district's Secondary Teacher of the Year. Both were also awarded a $1,000 check from Burleson Nissan. 
Seven pre-kindergartners received the School Board Citizenship award. Magers said only one student in each grade at each elementary school receives the award.
Honorees included Adams Elementary School's Sadie Collins, Coleman Elementary School's Norah Perez, Cooke Elementary School's Jacob Rector, Gerard Elementary School's Ehan Mansoor, Irving Elementary School's Sierra Bocanegra, Marti Elementary School's Kinley Steele and Santa Fe Elementary School's Tiffany Najera.
In other news, Place 6 Vice President Elizabeth Childress and Place 7 Trustee DeAnna King were sworn in for another three-year term. Both ran unopposed during the election earlier this month. 
CISD Community 
Relations Director 
Lisa Magers contributed 
to this story.