Students entered the ring on Tuesday night for the annual Johnson County dairy cattle show.
Jacob Bingham of Friendship 4-H took home top honors as the supreme grand champion, with Jadon Frazier of Joshua FFA winning supreme reserve champion. 
Held during the Johnson County Junior Livestock Show and Youth Fair, the dairy show is a hit with students who want to raise and keep an animal long term and exhibit at shows year-round.
Bingham said he's showed dairy cattle since 2012 and enjoys it because it's something you have to keep up with. This is his third consecutive year winning the dairy show. 
Frazier said this is his third year showing dairy cattle. 
"My dad when he was a kid showed dairy," he said. "There's not much dairy cattle around. I'm trying to bring it back and get other people to do it since I enjoy it so much."
Dairy Superintendent Wade Bingham said there were 13 students involved in the dairy show, who showed 20 animals. The dairy cattle breeds included Jersey, Black and White Holsteins and a category for all other breeds heifers.
"We don't have the numbers we'd like to have, but they all did a good job," he said. "We had five first-timers there at the competition. I think the kids did a real good job with them."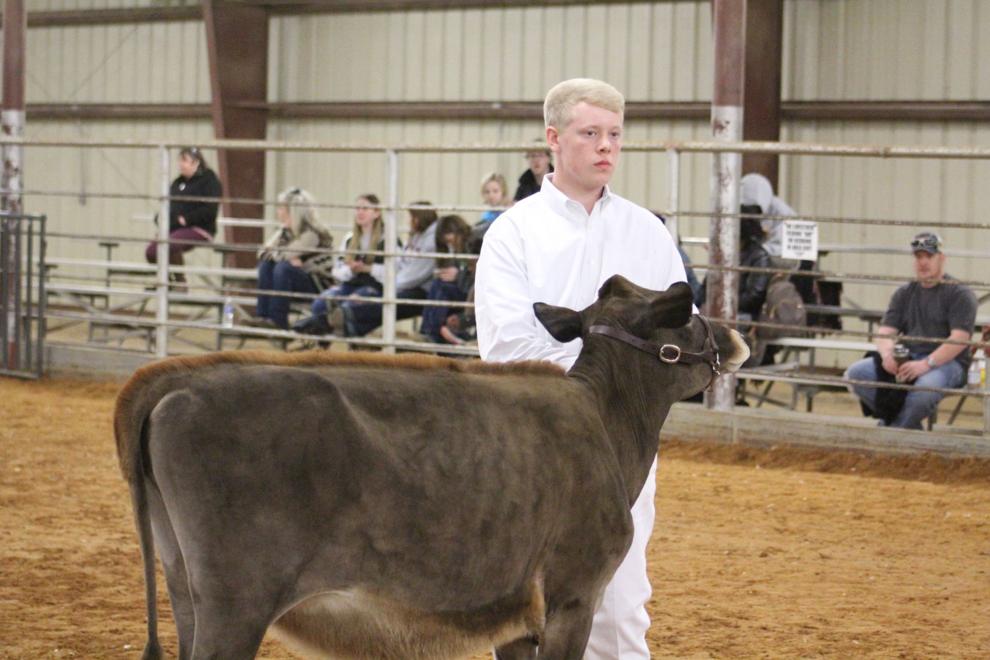 During the showmanship competition, there were six winners in three categories: senior, intermediate and junior divisions.
In senior showmanship, Daizie Ebbens of Friendship 4-H won grand champion, with Mackenzie Meredith of Community 4-H winning reserve champion. In intermediate showmanship, Luke Wallace of Home Grown 4-H won grand champion, with no one winning reserve champion.
In junior showmanship, Lilly Wallace of Home Grown 4-H won grand champion, with Ashleigh Fullterton of Friendship 4-H winning reserve champion. 
Judge Leo Hoff Jr. said he's judged at the county show for eight years. 
"I was looking for just the dairy characteristics, the different dairy cattle correctness," Hoff said. "They did a really nice job. They are very polite and courteous kids." 
The two supreme winners will be a part of Saturday's livestock show sale.