Students young and old have raised their livestock and perfected their projects over the last year for the upcoming 2019 Johnson County Junior Livestock Show and Youth Fair. 
On Saturday night, the show kicked off with the 2019 Johnson County Livestock & Agriculture Association and Johnson County Farm Bureau Queen & Ambassador Contest at the Cleburne Conference Center. 
Each year, a queen and ambassador are selected. Each receives a $10,000 scholarship from the JCLAA, with two runner-ups receiving a $5,000 scholarship from the JCFB. During the week-long show, the queen and ambassador welcome guests, announce winners and hand out awards, as well as performing other tasks.  
This year's winners included Rhianna Adkins of Joshua FFA as queen, Morris Calvert of Grandview FFA as ambassador, Kaylee Wilson of Alvarado FFA as queen runner-up and Cason Lutrick of Godley FFA as ambassador runner-up. 
Since she was a little girl, Adkins said she remembers looking up to the queens and ambassadors year after year and wanting to be in their positions.
"I wanted to be the person behind the scenes and help set up the show and helping with whatever is needed," she said. "I'm ready for the hard work that's to come."
She's also excited to see the children's faces when their hard work pays off. 
Calvert said being ambassador is a great platform to reach out to others in the community.
"It's a good feeling," he said about winning. "You know, going into it there were six of us running for ambassador. I knew it was going to be close before we even started. I knew it could have been any of us."
Wilson said she wanted to run for queen because she offers a unique perspective. She grew up in Dallas before moving to Alvarado her sophomore year of high school, so growing up around livestock wasn't something she was familiar with. 
"I feel like I offer a really unique perspective because I was brand new to it and I came from the city," she said. "It's important to show that you can accomplish things when you're just starting."
She's excited to see exhibitors who were just like her three years ago so she can tell them that it's going to get better. 
Lutrick said his two passions are leadership and service, so running for ambassador was something he wanted to so he could give back to others.
"I feel really excited, and I'm really glad that I get to be an ambassador with some of my really close friends," he said. "I really love giving back to others, and I really like teaching others from my experiences." 
2019 JCLAA queen & ambassador contest
Past royalty 
Before the 2018 JCLAA queens and ambassadors passed on their crowns and titles, the four former stock show kids each gave a farewell speech. 
Queen Reagan Ellison of Community 4-H said Johnson County is a special place that breeds champions inside and outside the show ring, so it was an honor to discuss her home county when she enrolled in her first semester at Texas A&M University. 
"Since starting school at A&M, I have been successful in my academics and with the organizations I have become involved in," Ellison said. "I have also had the privilege of being mentored by a couple of amazing professors and deans. I attribute my success to the championship mentality that I was raised under and lived and breathed as a 4-Her in this county for the past 10 years.
"Tonight concludes my career as a stock show kid, and I will be forever grateful for the opportunities I have had with the JCLAA and the Johnson County show. ... I will continue to support the junior livestock industry, the ag industry, as well as this county show. Each night, I give thanks to the Lord for allowing me to be a stock show kid and for placing me in a program that breeds champions."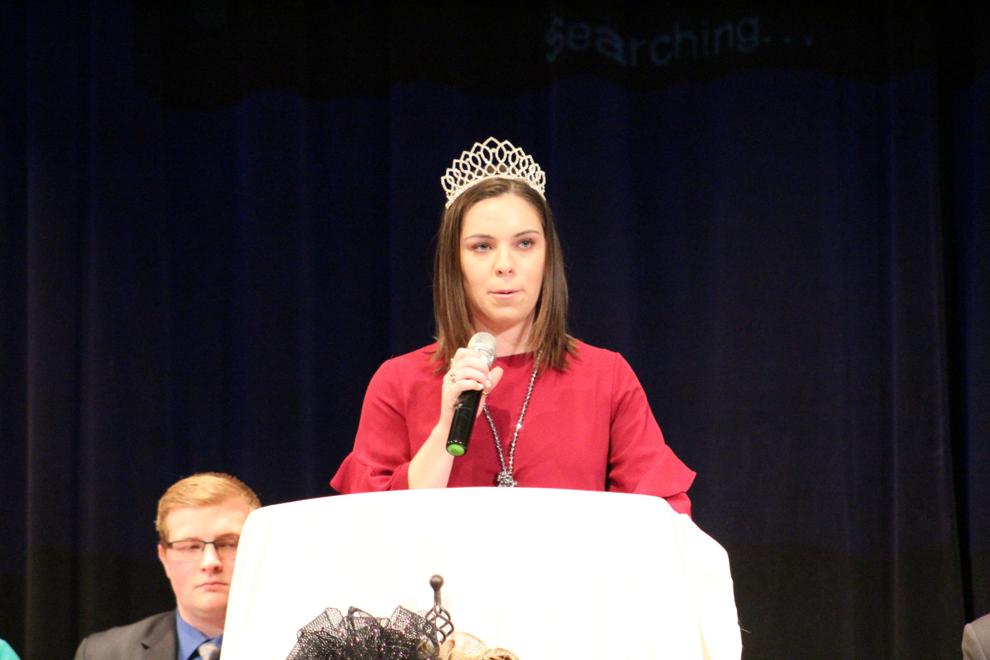 Ambassador Will Boyd of Joshua FFA said being ambassador was always a dream of his since he first stepped into the show ring his freshman year of high school.
"I remember looking at the past ambassadors and queens and knowing one day I would hopefully like to be in that position to serve our youth," Boyd said. 
He is attending Clarendon College and judging livestock at the collegiate level. 
"This scholarship has opened so many doors in my life and will do the same for all the deserving candidates tonight," he said.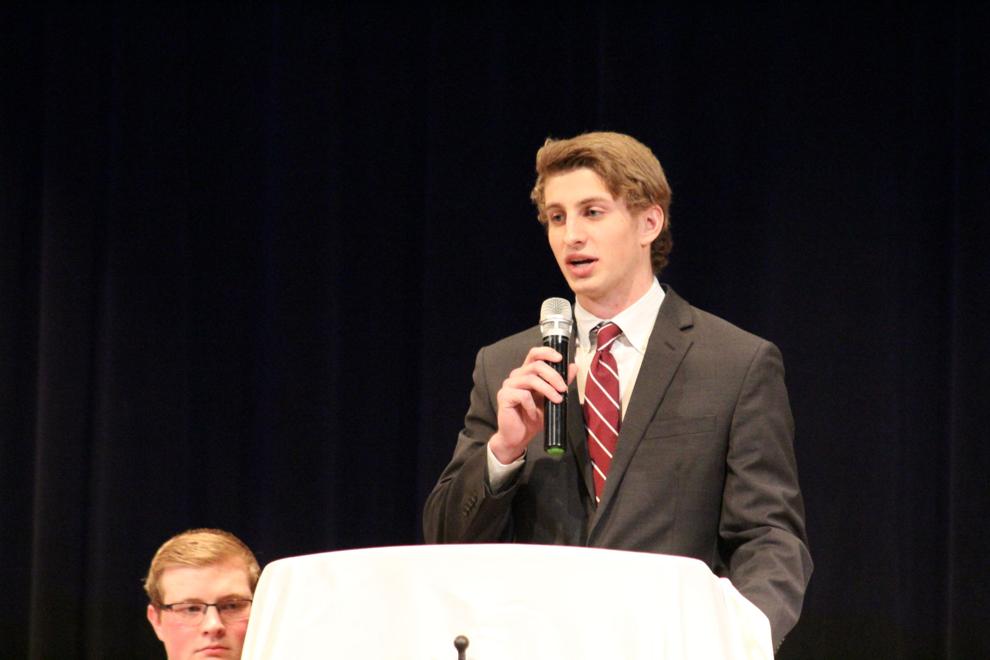 Queen runner-up Lindsey Jones of Friendship 4-H said the only word that comes to mind during her time in her position is "blessed." She attends Oklahoma State University and is pursuing a dual degree in agriculture business and agriculture communications. 
"To my family and friends, thank you so much to each and every one of you," Jones said. "It has been one heck of a ride, and I couldn't have gotten here without the love and support of each of you. For the queen and ambassador committee, thank you so much for all that you do for the young men and women of Johnson County."
Ambassador runner-up Conner Mikkelson of Joshua FFA said the biggest part of being in his position was being a role model to the younger exhibitors.
"It wasn't all fun and games," Mikkelson said. "There was a lot of hard work involved, but in the end you're doing that work but at the same time making friendships that will last a lifetime." 
His time so far at Clarendon College has been a big adjustment for him, but he's learned as lot about the ag industry and is excited about the future. 
To stay updated on this year's show, download the JCLAA Show app for free on Google Play or the Apple App store or visit cleburnetimesreview.com/event-apps.