Officials on Tuesday said that a Venus man, originally thought to be missing, was consumed by his dogs. 
The Tarrant County Medical Examiner's Office determined as much through DNA testing, as well as remains and clothing of the victim, Freddie Mack.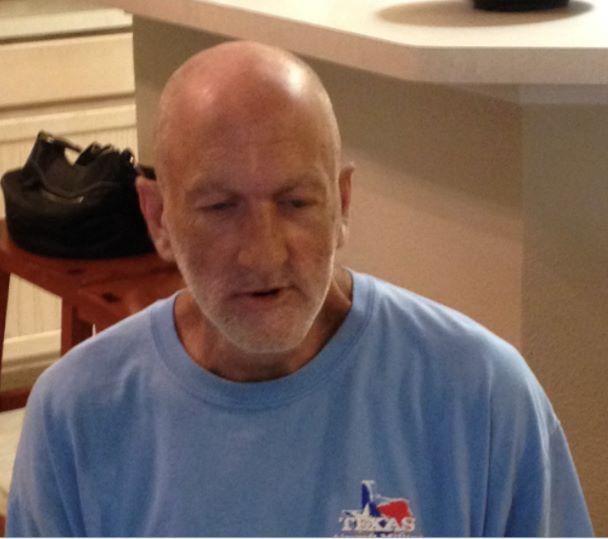 "During the course of our investigation it was found that Freddie suffered from serious medical conditions so we will never know if the dogs killed Mr. Mack or consumed him after he died from a medical condition," Johnson County Sheriff Adam King said. "Either way, it is a very gruesome event and we extend our sympathy to Freddie Mack's family."
Johnson County Sheriff's Office deputies at 12:24 p.m. May 6 responded to the 1300 block of King Cotton Road in reference to a welfare check on Mack.
Family members said that Mack, 57, had not been heard from since April 19.
Family members said the presence of 18 aggressive dogs on the property prevented them from checking the small trailer Mack lived in.
Family members told deputies that although Mack was reclusive and had stopped contact with them in the past, he had reestablished contact over the last several years and called family members for rides to the store at least twice a month.
Deputies attempted to investigate the property but also encountered problems from the aggressive dogs. By employing distractions deputies managed to keep the dogs at bay long enough to search the property but were unable to locate Mack. A report was filed and assigned to a detective to follow up.
Detectives visited the property on May 9 but could not gain access because of the dogs. A drone search of the property that day failed to turn up any signs of Mack. Detectives on May 10 entered Mack as a missing person. 
Detectives interviewed family members and neighbors, contacted hospitals and jails in attempt to locate Mack and posted a missing person's flyer on social media all without success.
Detectives began putting food and water over the fence for the dogs on May 11 after family members told them they were unable to feed them.
Family members said it was not like Mack to leave his dogs unattended.
Detectives returned to the property on May 15 and found a small piece of bone.
On May 17 detectives executed a search warrant for the trailer and shed on the property. During the search they found a small piece of bone and additional bone fragments on the property. An anthropologist called to the scene recommended calling the medical examiner to have the bone pieces tested.
On May 19 the dogs were seized to allow for a more thorough search of the property. 
On May 20 detectives and medical examiner personnel cleared high brush and grass from the property. They found  additional bone pieces, strips of cloth and animal feces containing bone, cloth fragments and hair suspected to be human.
Mack wore a single set of clothing and did not own any other clothes, according to reports. The clothing fragments matched the clothes Mack was known to wear.
Detectives sent the bone fragments to the University of North Texas Center for Human Identification lab for forensic testing and origin identification.
Because of the dogs' aggressive nature, and the fact that evidence indicated that they consumed Mack, 13 of the 16 seized dogs were put down. Officials noted that 18 dogs were originally found on the property but that two were killed by the other dogs.
The medical examiner's office  on Tuesday positively identified the bones as human and DNA testing identified them as belonging to Mack.
JCSO officials immediately notified Mack's family, King said.