In honor of October being Breast Cancer Awareness Month, the Times-Review interviewed nine Joshua ISD staff members who have had breast cancer and learned how they leaned on each other for support throughout their journeys. 
Each story comes back to one staff member in particular, JISD Superintendent Fran Marek, and how she was the one each woman depended on.   
Marek, 49, was diagnosed with breast cancer in December 2015 and underwent eight surgeries in 20 months. Her first surgery was in February 2016, which was a bi-laterial mastectomy and reconstruction.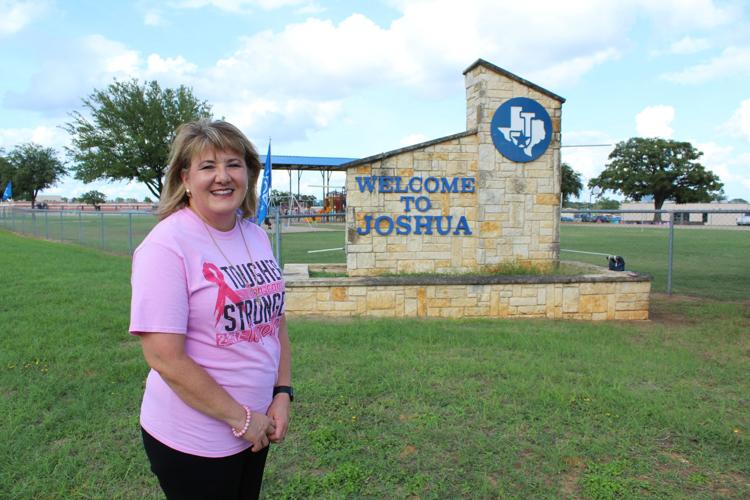 "After my first surgery, my skin was not properly healing, and I had to have a second surgery to help the healing process," she said. "That surgery took place on Feb. 15, 2016. On March 11, 2016, I was admitted back into the hospital with cellulitis and was released on March 15 with a pic-line to administer intravenous antibiotics. I underwent another surgery on May 13, 2016 due to an infection."
In an effort to move forward with her reconstruction, she had two more surgeries: one in September 2016 and one in December 2016. In January 2017, she was hospitalized with another infection and underwent surgery a couple days later. 
"I was released from the hospital again with a pic-line for intravenous antibiotics," she said. "My next surgery was on July 6, 2017, and this surgery really helped to advance my reconstruction process. My last surgery, which completed my reconstruction process, was on Oct. 17, 2017."
She knew about all eight of the other staff members' diagnoses during her journey. 
"Some staff were diagnosed prior to my diagnosis and some after my diagnosis," she said. "I feel as though we have been supportive of each other. This support has been through cards, hugs, phone calls, visits, food and just knowing someone else understands exactly what this is like."
It's important to have a strong support system, she said. 
"I was very blessed to have an extremely strong support system at home, at work and with family and friends," she said. "After my first surgery, my family had meals brought to them for six weeks from Joshua ISD staff members and friends which was an incredible blessing. The cards, flowers and well wishes from everyone was so uplifting. 
"I had amazing support from my colleagues. Everyone chipped in, at work, to make sure that things were covered and done. I have an amazing staff." 
Her cancer was diagnosed through her annual mammogram, not through a self-exam.
"My message to every woman is to never put off your annual mammogram," she said. 
Surprise findings
Sometimes things are not always what they seem, especially when it comes to cancer diagnoses. 
Margie Blair, 59, a teacher at Loflin Middle School, was first made aware of an abnormal exam in February 2014. Her biopsy came back negative for cancer, but she sought a second opinion as to whether the diagnosed "cyst" should be removed or not.
"I had no family history of breast cancer, and the second doctor stated, "Nine times out of 10 it's nothing,'" Blair said. "I opted to wait six months and have it tested at the end of that period. In August, I went in for more tests, had the tumor removed and diagnosed and had gone from a negative biopsy to stage 3 cancer. It was a shocking diagnosis."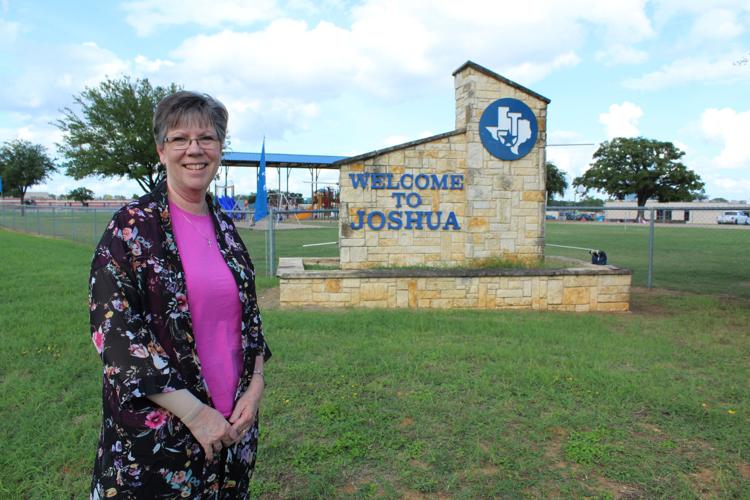 She and her family were preparing for a wedding at the end of that month, so she waited until the next to have a mastectomy where doctors removed the infected breast, 18 lymph nodes from her right side and reconstructive surgery using her own tissue in a five-and-a-half hour surgery. Recovery time was six months before chemo began, she said, which were divided into three stages.
"The first four treatments were scheduled every three weeks with a drug known to the nurses as the 'red devil,'" she said. "The first treatment was tolerable. After that, not so much. My bodily reactions to the treatment were so severe that I opted not to do the fourth treatment.
"The next three months were filled with weekly treatments. Again, I was unable to complete all the recommended treatments because of my reactions to the drugs."
Phase three continued until February of 2016, she said. 
"During phase three of chemotherapy, I also went through daily radiation treatments the months of June and July," she said. "After 16 months of surgery, various treatments and recovery, I finally made it to the other side of this arduous journey. It took an additional two and a half years for me to overcome enough of the side effects of the chemotherapy to return to full-time teaching."
As a test of her stamina, she substituted for two years, especially at New Horizon High School. While she was there, she said Assistant Principal Tonya Lon and Secretary Ginger Owens watched over her.
"I was also comforted during this time by my friend [Loflin teacher] Kristin Ayars, whom I once again enjoy teaching with at Loflin Middle School," she said. "Some days are still hard, but God has carried me through this trial with the help of my family and many friends." 
Keep fighting 
Keeping focused and having a positive attitude is something one teacher said helped her through her diagnosis and treatments.  
Karen Yancy, 55, a teacher at Joshua High School, was diagnosed with inflammatory breast cancer in September 2015, had chemo treatment from that time to December 2016, a double mastectomy in February 2016 and six weeks of radiation after that. 
"To an extent I was expecting the diagnosis as I had felt a mass in my breast," Yancy said. "I was hoping it wasn't cancer, but since my mother had breast cancer twice I wasn't totally surprised."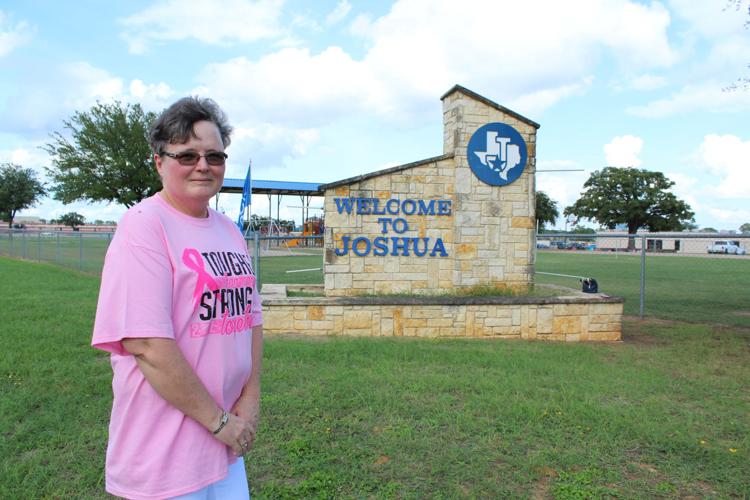 She knew Marek was diagnosed after she was and about another teacher's diagnosis, who has since retired. 
"I had Mrs. Marek's daughter in class at the time, so I was aware of Mrs. Marek's situation," she said. "Regarding the other teacher, we emailed and text each other. The main support we gave each other was to stay strong and to keep fighting. Attitude is very important when fighting cancer."
Her mother had fought her first battle with cancer 40 years previously and said she was her source of strength. 
"When she was first diagnosed, breast cancer wasn't really talked about, and you definitely didn't have the support systems available today, especially in a rural area," she said. "I remembered my mother's attitude when she was diagnosed — OK this is the diagnosis, what is going to be done and to go on living. She didn't let the diagnosis get her down. She focused on what needed to be done, did it and went on."
Another source of strength for her, she said, was her students. 
"I told the students the best way they could help me was to let me continue to teach," she said. "Teaching gave me something positive to focus on and took my mind off cancer."  
A family affair
Having cancer is no easy feat, especially when members of your own family are going through it at the same time. 
Shelly Green, 46, principal of Plum Creek Elementary School, said her entire immediate family has been diagnosed with some type of cancer and would all say they are blessed by it. She was diagnosed with breast cancer in 2009, less than a month into her new position as the school's assistant principal. 
Her father was diagnosed with prostate cancer three months prior to her diagnosis, and her mother was diagnosed with breast cancer three months after. Just this year, Green said her older sister was diagnosed with cancer, had a double mastectomy and is currently going through chemo. Two months ago, her twin sister was diagnosed with the same "rare" tumors as she had and is currently recovering from a double mastectomy.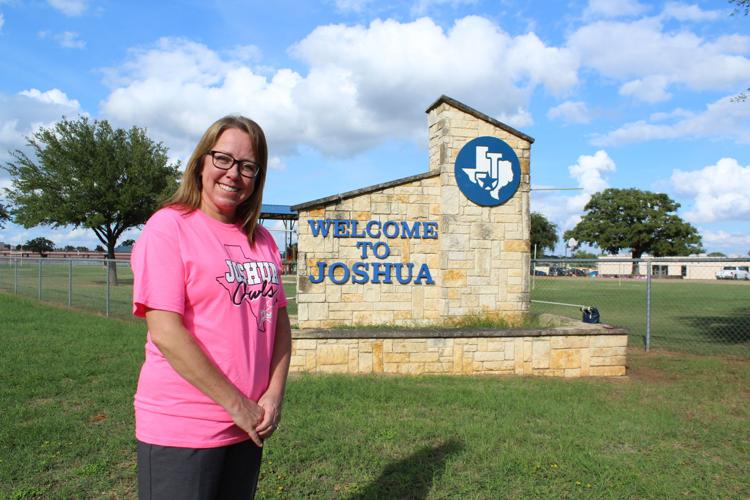 The type of breast cancer she was diagnosed with was rare, she said.
"My tumors were called phyllodes tumors," she said. "These tumors mimic benign breast tumors. I honestly think this is the reason it's a rare diagnoses. These types of tumors are non-responsive to chemo or radiation so I didn't have to face those treatments. I had many surgeries for reconstruction, rejection, etc. I had my final reconstruction in 2015, and things have been good since. Although I still have severe neuropathy, which can be debilitating at times, I'm so incredibly blessed." 
She said she's always been diligent about self exams, but her family has a history of fibrocystic breast tissue. She called her doctor after she found a lump on her breast one day and later had a lumpectomy. When she went to the doctor for the results of the lumpectomy, her surgeon told her about the phyllodes tumors and how they diagnose them.
Her twin sister was with her when she received the cancer diagnosis and said she was more concerned about her sister than herself. Telling her parents and her twin sons was difficult, she said.
"I will still always say that being the patient is way easier than being the loved one of a patient," she said. "I've been on both ends and honestly believe this." 
When she finds out about other JISD employees who have cancer, she said the first thing she does is pray for them. She will never forget when Marek told her about her diagnosis.
"I told her I would support her in any way possible," Green said. "We talked about her family — and we prayed. She's a super strong lady. There was no question in my mind that she would ultimately be OK. 
"However, her journey was new and unknown. She didn't know her treatment plan yet. I always say that the diagnoses is hard. Once you know what you're dealing with and have a plan, it gets easier."
She said many people have helped her along her own journey and in dealing with her family's journey.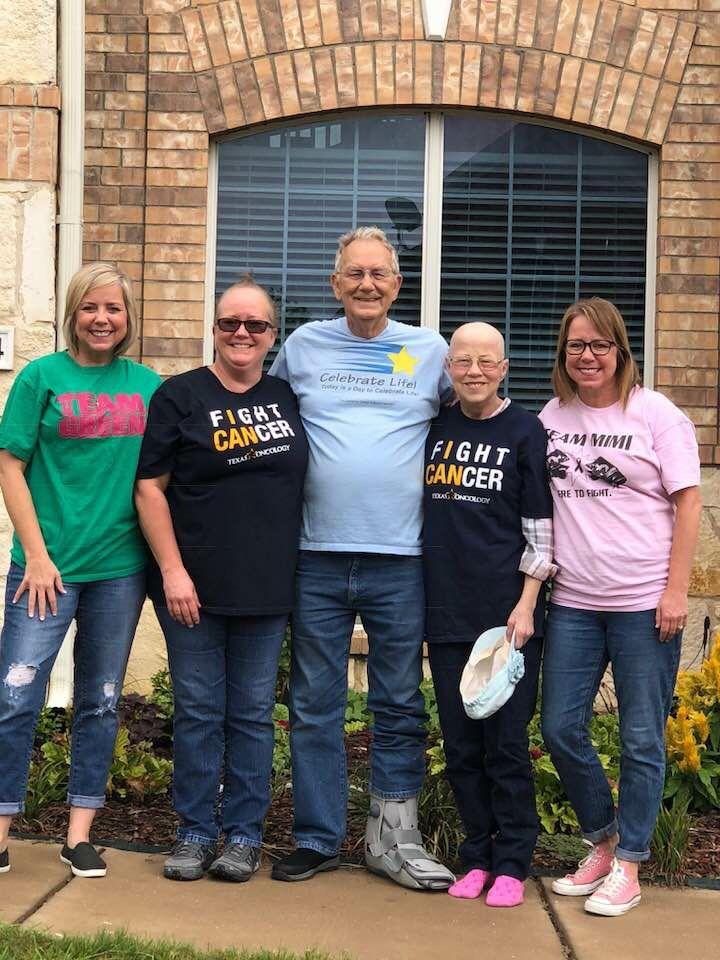 "I could not have done this without my JISD family," she said. "I am a very blessed lady. We are part of the best district — without question. Our JISD family have lifted me when I endured the hardest of moments."
She said they supported her through meals, cash donations to help with her bills and many loving messages.
"My students were also beyond amazing," she said. "Everyone literally loved me through it. As my Mama and sisters have endured their own battles, my Plum Creek and Joshua ISD family have continued to support us. I could not go through this journey without them.
"I cannot imagine many districts have such a loving and supportive superintendent and school family. I know everyone who is a Joshua employee and has gone through this journey will agree — we are blessed to be given the opportunity to be loved through this and to love one another through it." 
Double diagnosis 
Having cancer is something no one wants to go through — twice is unthinkable. 
Deborah Latham, 57, a teacher at Staples Elementary School, was first diagnosed in September 1993 after a biopsy confirmed it in her right breast. She later had a radical mastectomy and had six months of aggressive chemo treatments, with reconstruction surgery after that.
She was diagnosed a second time in March 2015 after a sonogram confirmed it in her left breast and had another mastectomy. She had six months of chemo along with Herceptin — an immunotherapy drug — and reconstruction surgery after that.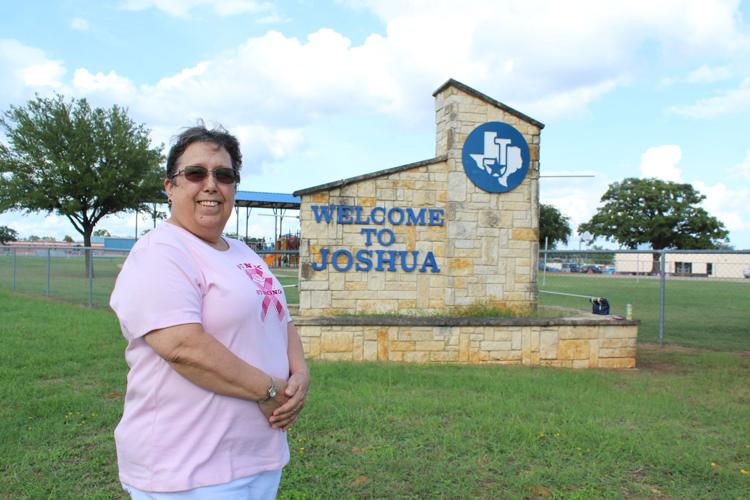 "My initial reaction the first time was utter disbelief and requested a second opinion with that confirming the original diagnosis," she said. "My husband and I prayed and gave it all to God and said, 'This is the big one. My outcome is in your hands.' We fought the fight and won.
"In 2015 when I was told I had breast cancer, I once again gave it all to God, and said we fought the fight once and won, now it's time to win again."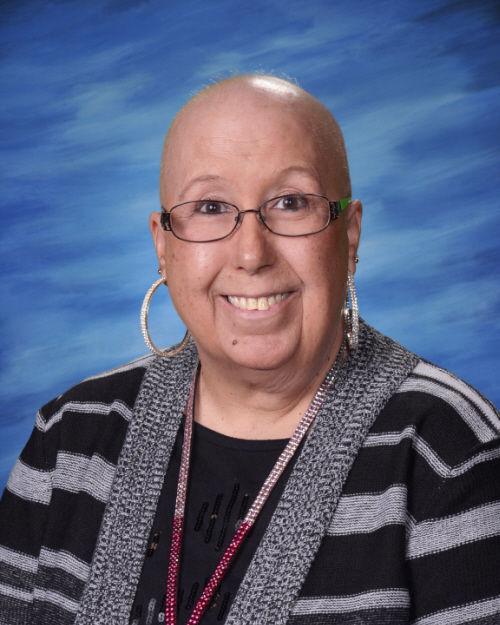 She had heard about the other staff members who were diagnosed with breast cancer, but unfortunately did not know them personally. 
"Without my Staples Elementary family and their caring, love and support, it made this journey a little easier," she said.     
Another JISD teacher was diagnosed with cancer twice. 
Carol McClendon, 64, a teacher at Plum Creek Elementary School, was diagnosed in November 1998 and said the diagnosis did not come as a surprise since she has a family history of breast cancer. 
The next month, McClendon had a lumpectomy and went through 33 treatments of radiation, she said.
"My journey was not a difficult journey, as I consider myself a product of early detection and in cutting edge treatment plans," she said. "Back in 1998 a lumpectomy was not the 'standard level of care', but my sister's lumpectomy and radiation treatment was successful, so I found a surgeon and oncologist who agreed with my plan."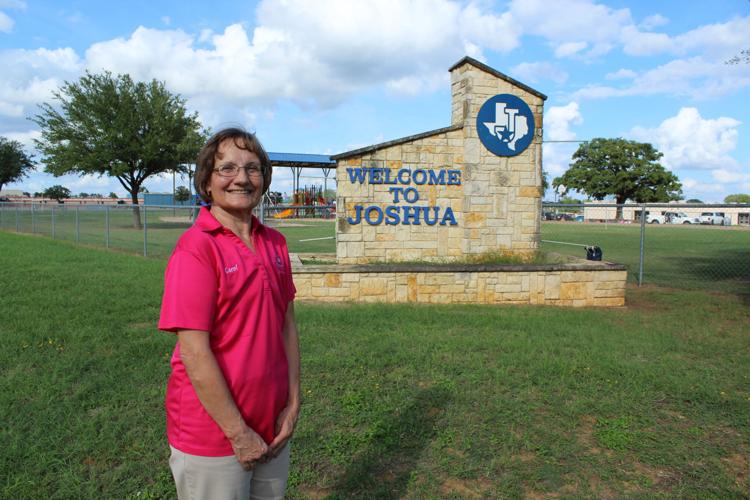 In 2006, she was diagnosed with carcinoid cancer, a slow-growing cancerous tumor that can grow in several places throughout the body. She had also developed BRCA1, a human gene that produces tumor suppressor proteins, according to the National Cancer Institute. These proteins help repair damaged DNA and play a role in ensuring the stability of each cell's genetic material.
She later received a mastectomy and did not have to take chemo treatments due to early detection.
After her first diagnosis, she said she became very involved with the American Cancer Society and met with newly diagnosed women in their home and listened to their concerns, handed out information about support groups, local cancer related agencies and their events and exercises to help with recovery.  
She became an active member of the Susan G. Komen for the Cure in Fort Worth and Dallas and acted as a speaker bureau and a member of the Race for the Cure committee. She was also active in traveling to other cities and competiting in their races.
"I ran in over 100 Komen races as a competitive runner in the survivor category," she said. "Running was my life, and winning those trophies was like 'spitting in cancer's face.'"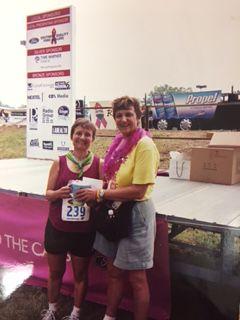 She and other friends created the nonprofit organization, Smiling Women, and designed a DVD to help recently diagnosed women along their journey. 
"I was once asked in an interview if I ever questioned why me," she said. "Absolutely not. That is like saying why not you. I believe that everything is a gift from God. How we use it is up to us. My cancer journeys were tough on my family, but I see them as a blessing to help others and become a stronger person."  
While she is no longer active in breast cancer events, she said she's available to talk to anyone who wishes to speak with her about their journey.
"I do get in touch with any newly diagnosed patients I hear about and give them my phone number," she said. "Medical decisions are personal, so I do not give advice but will listen and refer a doctor or facility if asked."
Young patient
It's never a good time to be diagnosed with cancer, especially when you're still young.
Brooklyn Christian-Shafer, 32, JISD postsecondary readiness director, was diagnosed with triple-negative breast cancer in December and had a bilateral mastectomy within two weeks of the diagnosis, followed by port placement and reconstructive surgeries. She received chemo from January to May.  
A patient's pathology report may say that the breast cancer cells tests negative for estrogen and progesterone receptors and HER2, according to breastcancer.org. These negative results mean that the growth of the cancer is not supported by the hormones estrogen and progesterone, nor by the presence of too many HER2 receptors. Therefore, triple-negative breast cancer does not respond to hormonal therapy or therapies that target HER2 receptors.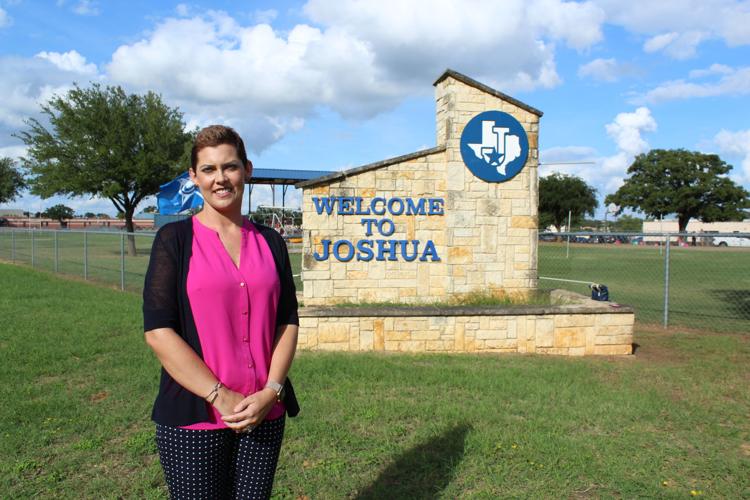 When she received the diagnosis, she said she felt sick to her stomach and was in shock.
"I thought I was young and healthy, and I just didn't realize that young, healthy women were diagnosed with breast cancer — at the time," she said. 
She said Marek was supportive and encouraging when they discussed her diagnosis. She also received support from Green and Latham.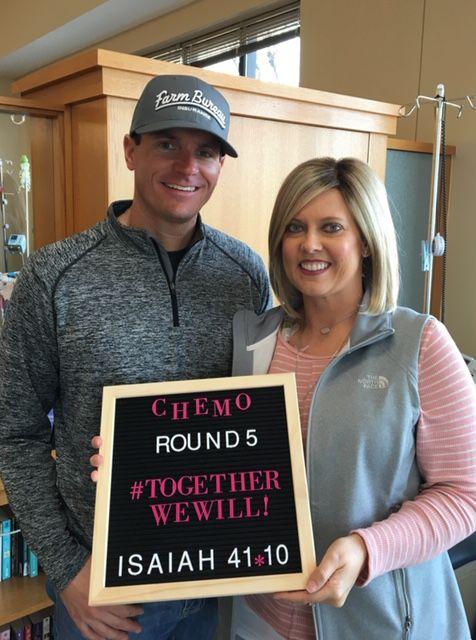 "My husband, family and outside friends were a huge support system, but as well all know we spend a lot of time with our work family," she said. "After returning from my initial surgery after Christmas break, I chose to keep working throughout chemotherapy."
The support she received from everyone, she said, is what go her through each work day.
"All throughout this process, and even now, I realized just how blessed I am to be in Joshua ISD," she said. "It truly and genuinely is a family, and for that I am forever grateful."  
Another JISD staff member was young when she was diagnosed with cancer. 
Kristin Turnbeaugh, 33, a reading lab aide at Elder Elementary School, was diagnosed with invasive ductal carcinoma breast cancer where the cancer has "invaded" or spread to the surrounding breast tissue in October 2011. She later had a double mastectomy, chemo treatments and reconstruction surgery. She had another reconstruction surgery in June 2017.
When her doctor called her with the diagnosis, Turnbeaugh said all she can remember is dropping her phone on the floor and her husband comforting her.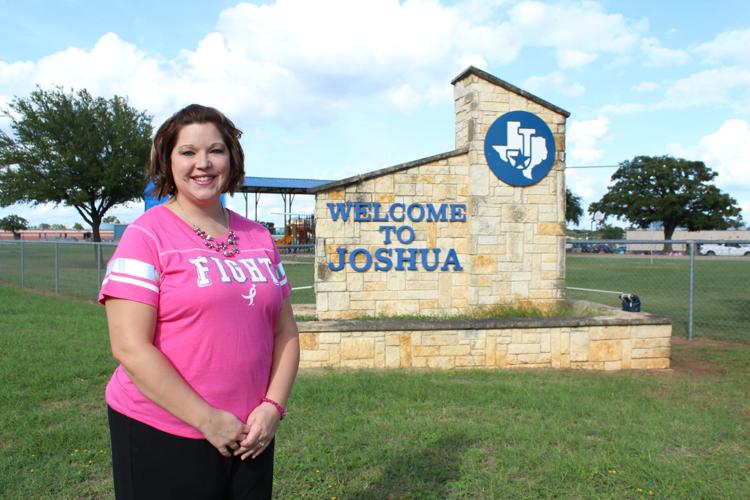 "I decided after about three to four hours of being distraught that I was going to fight this and be strong because my husband was not going to be a single dad and my kids would not grow up without their mother," she said. "I will never forget that day and what happened. I remember like it was yesterday."
Her mom, Rita Howard, is a secretary at Loflin and Turnbeaugh said the school rallied around her.
"JISD and Loflin Middle School picked me, my family and my mother up and carried both of us through this journey," she said. "I had to quit my job due to being sick from chemo and restraints on lifting from surgeries. God places people though out your life in the places they are meant to be. 
"My mother being at Loflin Middle School for her cancer journey and mine was nothing short of divine intervention. LMS staff, students, cheerleaders and NJHS of 2011-12 school year were mine and my families saving grace."
Working at Elder is like being a part of a second family, she said.
"We all take care of each other no matter how big or small the problem is and you always have someone to lean on," she said. "This journey is very long, life changing, extremely hard and never ending. My Elder family is loving, compassionate, caring and will always be there for you no matter what and that to me is a very common theme with JISD."
She said her faith was very important to her through her journey.
"My faith guided me, and God answered my prayers by giving me the support from my JISD family and my blood family, definitely," she said. "JISD and my family at Loflin Middle School are the reason my kids had a Christmas and helped me with the worry of bills and medical expenses. I will always be forever in debt of the out poor of love and support from all that was done for me in that year.
Brave face
Ensuring your family and friends you're feeling well can be automatic as you go through treatments, but sometimes worry and anxiety creep up on you. 
Melissa Perry, 57, JISD special services substitute employee management system operator, was diagnosed in August 2016, but had some areas she has been keeping an eye on since December 2015. She had a mastectomy on her right side and had a second surgery a month later because her skin was not healing well. For the following three months, she drove to Houston to have an expander filled for her future reconstruction surgery.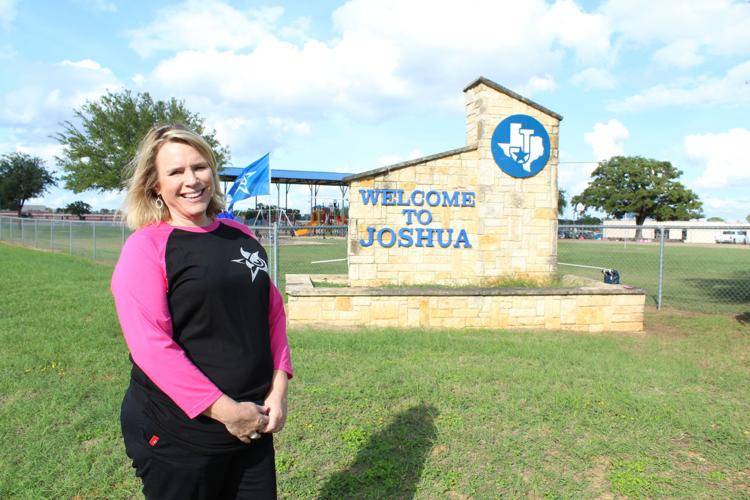 In March 2017, she had reconstruction surgery and received an implant. She's had several minor procedures over the last year to improve the appearance of the right side if her body.
When she was diagnosed, she said she was terrified and was worried about how it would affect her husband and two sons. 
"Also at that time, we didn't know how advanced it was and had it spread," she said. "It was the only time I ever cried sad tears that entire year. Once I met with the surgeon and we had a plan, instant peace."
Around the same time, she had two other employees who were undergoing the process with her — one of them was Marek. 
"It was a huge support to have someone I could be totally honest with and not always being brave and upbeat," she said. "She could completely relate to my worries and complaints. We shared tips and products our doctors gave us — surprisingly there was a lot that was not the same. Our shared journey was also very important for our husbands. They helped each other out a lot. They were both scared, worried and exhausted."
She said Green was helpful since she had cancer before, and she was also there for Christian-Shafer. 
"Having friends and co-works supporting me made me not feel alone or embarrassed," Perry said. "I was in this circle of friends who understood, who related and gave me strength. You really have to put on an 'act' sometimes. Your family is terrified, friends are scared [and] people are looking. With these ladies, I can be totally honest. 
"The amount of love, prayer and help that came from JISD was very humbling. I don't think I ever knew until then how many friends I had. People a barely knew reached out with prayers, a casserole, a story that gave me hope, etc. I am much more grateful person than before. I love my co-workers."