They work in unrelated arenas and employ different approaches, but Casey Waits and Tina Barrus both contribute heavily to the revitalization of downtown Cleburne and beyond. 
For those and other reasons, they have been chosen as the Times-Review's 2019 Man and Woman of the Year.
Waits owns downtown eateries Loaf'N Dog, Burger Bar and Heroes Cafe. Barrus is co-founder and educational director of Plaza Theatre Co. Both started life elsewhere but now call Cleburne home.
"I was born in Fort Worth but didn't live there long," Waits said. "I graduated Godley High School in 1994 but went to Cleburne and Godley schools throughout my life. The only memory I have of Fort Worth is drinking gasoline by accident because I thought it was tea. My grandpa was working on his truck and he always had sweet tea with him. I thought, 'Shoot, I'll just grab this.'
"Turns out he was trying to get his carburetor running and had a little gas in a glass. Anyway, if your best memory of Fort Worth is drinking gasoline ..."
Barrus was born in Orem, Utah, but grew up in Brigham City, a city about half the size of Cleburne. Barrus, all of 4 when her family moved to Brigham City. That's when her future began once she learned the Heritage Community Theatre was less than a mile from her new home. She appeared in her first show the next year.
"Well, yeah," Barrus said. "At 5 I knew there was nothing better than getting on stage and wearing a pretty costume. It's all I wanted to do ever."
Since then, she's never looked back.
"Never had any stage fright," Barrus said. "I just absolutely loved it. The singing, the dancing, the moving around. All the friends backstage. I just loved every minute of it and couldn't get enough."
Waits, too, said he learned the value of initiative from a young age.
"My whole family, we're not scared to work at all," Waits said. "We all kind of want to make our own way and mark."
Waits worked with his stepfather, who owned Hadley Roofing. He also worked construction with his brother and for a Ford dealership for a time but said he knew he wanted more.
"I used to clock in every day at Ford Motor Co. and that was not me whatsoever," Waits said. "Punching a time clock is not me. I'm a big fan of, I want to make my own uniform, you know. I want to be able to wear whatever I want to wear that day."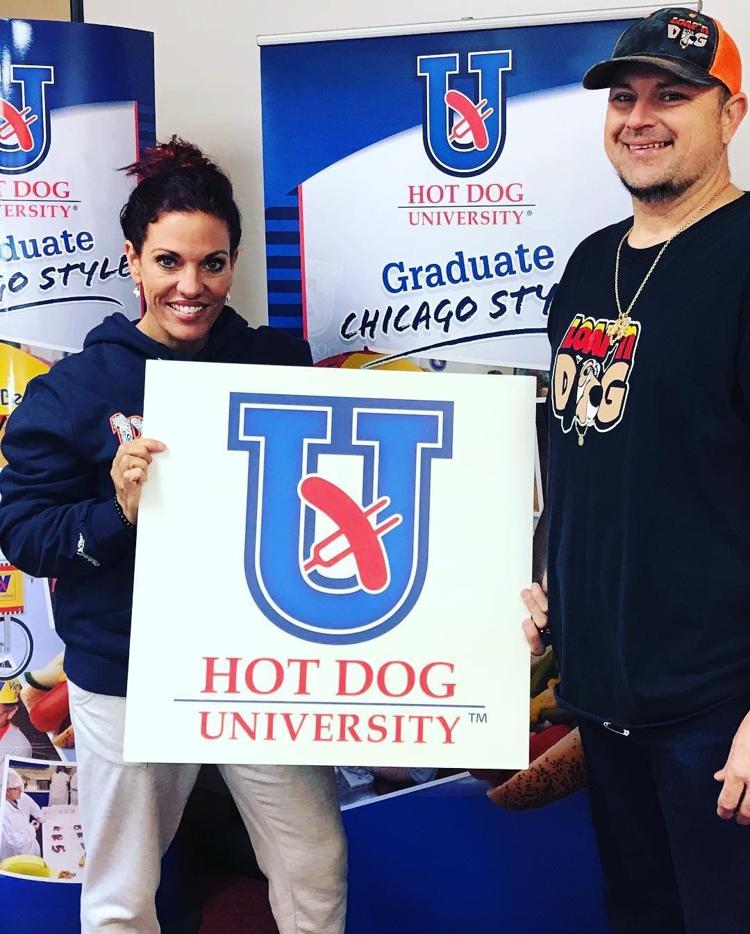 Barrus found herself at a crossroads after high school as well.
Her mother was a pioneer in homeschooling, a concept Barrus said was considered "quite shocking" in the early 1980s.
"She was constantly on television and the local papers," Barrus said. "When she went on TV she would take all or several of us."
Barrus in 1980, along with her parents and seven siblings, appeared on the "Phil Donahue" show.
"You can actually find it on YouTube," Barrus said. "I laughed so hard when I watched it about a year ago. It's so funny to hear the audience just so worried that my parents were destroying our lives and that by homeschooling we would never amount to anything."
Throughout her schooling at home and later at a local high school, Barrus participated in several community theater and school play productions. The "full-ride" scholarship for musical theater to Weber State University turned out to be more curse than a blessing, Barrus said.
"I was struggling because I'm pretty conservative," Barrus said. "I was having a hard time living to my standards and values and adapting to that culture of college. So I quit theater, came home and told my mom I was giving up my scholarship."
Opportunity knocks
The gas and oil industry provided deliverance from the punch the clock work day routine for Waits. He and his brother Cody Waits started Spearhead Services, which rented equipment and provided other services to oil and gas companies.
"That put me upfront and personal with clients in the oil and gas field in West Texas, Ohio, New Mexico, Colorado, all over really," Waits said.
Once drilling activity began to slow, Waits said he knew it was time for a change.
"That's when I asked [the owner of Grandview Sales & Service] about trailers," Waits said. "We had been buying trailers from him for our oil field contacts. He told me he would outfit the first trailer for me if I could sell it. My first order I sold eight instead and went on to sell hundreds and hundreds of trailers."
Waits started Emergency Trailers, which led him to downtown Cleburne.
"I was just looking for a small office so I wouldn't have to work out of my truck all the time," Waits said.
Waits found office space in a building owned by developer Fred Garza. Waits said he also noticed the lack of foot traffic and activity downtown. So, he bought a hot dog shop.
"The reason I started Loaf'N Dog is that [Garza] had a hot dog place in this building a few years ago and told me how successful it was," Waits said. "He shut it down once his real estate work picked up. Anyway, I called my wife and said I'm thinking about opening a hot dog restaurant. She said we should talk about that when I get home, but I kind of already made the deal by that time.
"What I wanted really was to do my part to bring more people here to start enjoying downtown," Waits said. "Because almost every other city is revitalizing and building and that brings so much to a city. Instead of everybody spending money outside of Cleburne, we have the buildings and the infrastructure. We just needed the business. 
"Now, that was 2017 when I opened Loaf'N Dog. Fast forward two years and there are a lot less empty buildings downtown and a lot more interest from investors."
Barrus credits her mother for getting her out of her temporary thoughts of quitting theater.
"Mom was a big believer in giving her children the opportunity to play and explore to find their passion," Barrus said. "My brother is an inventor and you wouldn't believe the amount of toasters, blenders and vacuum cleaners he destroyed. Even burned up our kitchen once. But, for my love of theater, she was just, 'Let's run with it.'"
Barrus' mother pulled the little sister card to coax her daughter back into theater.
"My little sister Crystal wanted to audition for a play at Stage Stop Theater and my mom said if I'd just take her," Barrus said. "Knowing full well that once I smelled the theater again I'd be back."
There Barrus met the owners and her future in-laws, Soni and Jodie Barrus who were more than happy to inform her that their son, JaceSon Barrus, was returning soon from his mission trip. Barrus also found a theater that specialized in the family-friendly fare.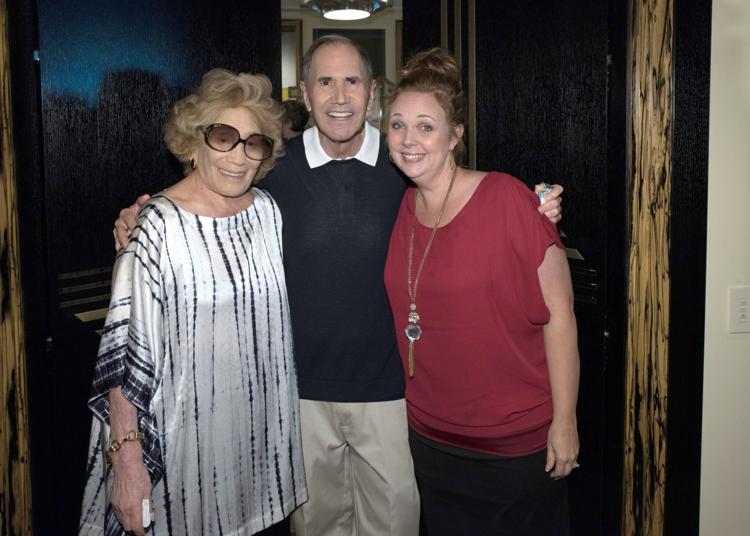 JaceSon Barrus went on to work for the Hale Theater in Utah where Tina Barrus also starred in several productions. JaceSon Barrus also reconnected with his old college friend, Aaron Siler. 
The Barruses came to Texas to work for Artisan Theatre in Hurst.
"The founder had done a lot of shows in Salt Lake," Barrus said. "She wanted to model her theater after the Hale, which, Plaza is modeled after the Hale too."
The couple only intended to stay for a year or so. Former Cleburne resident Jackie Vinson changed that.
"Jackie knew of Artisan and convinced us to come check out Cleburne because he wanted a similar family-friendly type theater here," Barrus said.
The Barrus and Siler bunch had never heard of Cleburne but fell in love at first sight.
"We didn't find Cleburne," Barrus said. "Cleburne found us."
Still, it was a gamble.
"It was terrifying," Barrus said of the decision to start a theater company in a small town that already had one theater.
"In the beginning, it was literally that we'd take the cash sales from the weekend and go, '$1 for the Barruses, $1 for the Silers,'" Barrus said. "Whatever ticket sales from the weekend is what we lived on that week.
"But we also thought, if we're going to do this, we want to become part of Cleburne. We weren't going to commute and take a chance on a small town but not be part of it."
Things started slowly. One night, during an early production, the audience consisted of a woman and her elderly parents. The woman said she'd come back another time but the Barruses insisted on doing the show just for them.
"At one point her father had to use the restroom in the middle of the show," Barrus said. "So we stopped and the actors helped him across the stage to the bathroom. Everyone waited 'til he was done. Then we brought him back, sat him down and went on with the show. The lady was so moved that she came back the next week with a bigger group of her friends."
Plaza, which has occupied three theaters during its 11 years in Cleburne, now draws patrons from throughout North Texas and each year wins a bevy of awards.
Plaza owners also wondered whether there would be enough local talent to support a theater, fears which also proved unfounded.
Education was always a passion for Barrus, as well as having been involved in teaching theater and dance in her younger years.
"Plaza Academy was always part of the plan because of my passion for working with kids," Barrus said.
The academy offers lessons in acting, ballet, tap and other theater arts.
A $5,000 grant Barrus received two years ago led to the creation of Harmony Connection, Plaza Academy classes for physically disabled and/or impaired children.
Interest in that program, just as in Plaza Academy classes, quickly grew beyond expectations.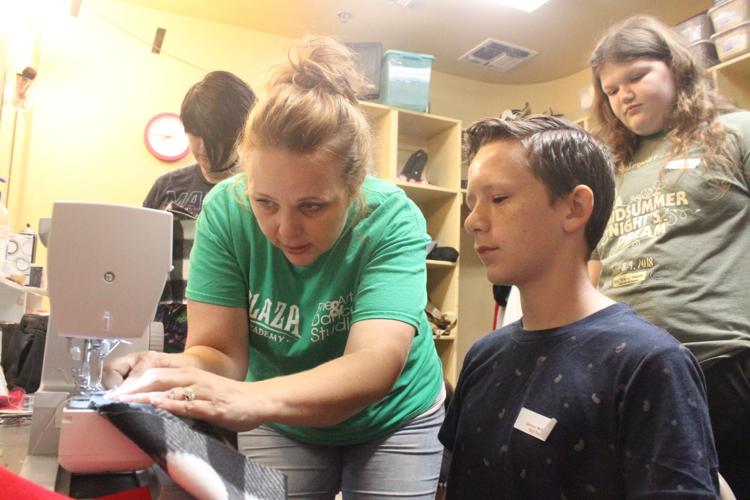 Cleburne resident Brad Stevens calls the program a blessing. His son, Caleb Stevens, has taken part in the classes and starred in several Plaza shows.
"What Harmony Connection does for these kids is provide a creative outlet that they'd not had anywhere except their own imagination or living room," Stevens said. "There were no opportunities like this in Johnson County short of driving to Fort Worth or Dallas. 
"Caleb's a happy person anyway. But when he gets that chance to dress up, perform, sing and dance and interact with other people, that's his happy place. It's given him the freedom to explore that side of his psyche that might not have been available if not for Harmony."
JaceSon Barrus praised his wife's commitment.
"I love her philosophy that arts education designed to help children is so important," Barrus said. "That it's a huge part of their growth experience whether or not they end up going into the arts as a career later in life. And that philosophy of Tina's is an integral part of Plaza's overall mission. 
"As for Harmony Connection, I was right there the moment God put it on her heart to develop a program for special needs children. For me as her husband that was something very special to see. There are few seminal moments in life, but that was one of them for me personally."
Downtown diner king
Waits as since purchased downtown's iconic Burger Bar, which dates back to the 1940s, and the slightly newer but already established Heroes Cafe in addition to Loaf'N Dog. His wife, Joy Waits, recently moved the boutique she co-owns, J'Rae's, downtown as well.
The recent decision by the Cleburne City Council to allow beer and wine sales at downtown restaurants played a part in his decision to purchase additional restaurants, Waits said.
"I don't have time for hobbies," Waits jokes when asked what he does for fun. "I guess working is my hobby and my family. But, as far as the businesses are concerned, the secret is to have good people you can trust, who can run things and know more about it than you."
Waits has a daughter, stepdaughter and two young adopted sons.
"The girls are in their twenties now but I take the boys every morning and pick them up when I can. We have boy day open house too, which is freaking awesome. Like tonight we're going to the football game in Joshua. But I definitely make time for family. The guy I do trailers with was always good at reminding me that family is what it's all about."
Waits sees his businesses as an opportunity to promote downtown.
"It promotes my businesses yeah," Waits said. "But it's also fun to do and good for downtown."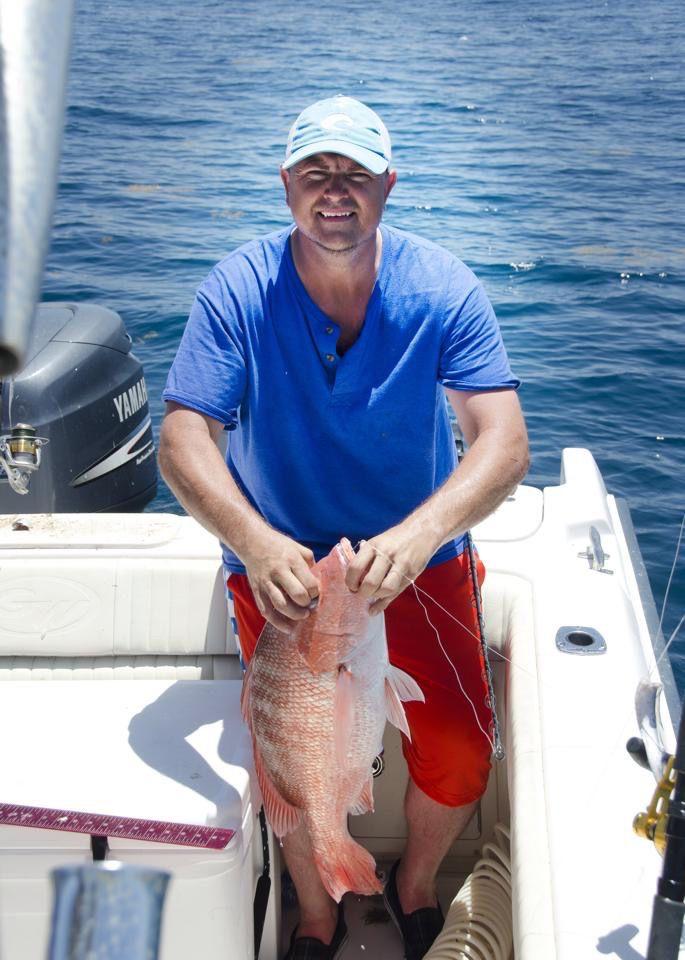 Car shows and other events have been held in Burger Bar's parking lot and more such events are planned.
"We had a Creedence Clearwater Revival cover band a few weeks ago," Waits said. "I wasn't sure what kind of reception we'd get but more than 150 people showed up. So we'll be doing more of those shows. That's something I'm working with the city on."
Cleburne Parks and Recreation Director Aaron Dobson confirmed that more concerts are in the planning.
"The CCR was kind of a sampler to gauge response and see if the public would be interested," Dobson said. "It was a great success. From the standpoint of the city, it's a blessing to find people like Casey and others who are working to improve downtown and helping the community by bringing in new experiences."
Waits takes no credit for another idea but said it's made a huge difference in downtown's atmosphere.
"[Alvarado musician Brittany Oviedo] played Loaf'N Dog, bringing live music downtown was a big deal for me," Waits said. "Anyway, she had the idea of doing an open mic night here. I didn't know whether it would work or not but told her, 'Sure, go ahead.'
"You come out here Monday nights and there's guitars lined up against the wall and people waiting their turn to get up and sing. Shows how much talent we have in Johnson County."
Joy Waits said it's no surprise that her husband tries to do so much for Cleburne.
"What people should know about Casey is that he's really just a good person with such a giving heart," Joy Waits said. "He puts people before himself."
Bright future
"I feel a lot of excitement for the future of Cleburne and downtown," Waits said. "We had five new businesses open in downtown the other weekend. I was talking to several business owners down here about the open house event we all had and they told me they had their busiest day ever. And it was exciting to see all the people out walking around downtown, going into all the shops. I'm stoked. Cleburne is growing and big investors are already starting to look at this area. 
"The important thing I tell people all the time though is if you want things to do in Cleburne you've got to support our local businesses. Because if you don't, they're going to go away."
Barrus agreed.
"The difference in downtown from when we came here to the growth we've seen the last few years has been thrilling," Barrus said. "I hear people say they wish Cleburne could be like Granbury. Well, a lot of people are working hard to get us there. But look around. We have so many shops popping up that are just fun and different. We have the candy store, the toy store, our bookstore, all these cute little boutiques. 
"Stores are starting to decorate for Christmas and I'm getting so excited because there's so much happening down here. Cleburne's turning into that cute little Hallmark town that everyone's hoping for."