Ten students were among the winners of the ag mechanics show on Tuesday during the 2020 Johnson County Junior Livestock Show and Youth Fair.
In senior metal, Bryson Edrington of Grandview FFA and Friendship 4-H won grand champion with his gooseneck trailer and Alex Poynter of Grandview FFA won reserve champion with his shop table. 
In senior wood works, Andi Burks of Godley FFA won grand champion with her river and horseshoe coffee table and Mayce Ball of Friendship 4-H won reserve champion with her white oak day bed.
In junior ag mechanics, Braedon Gregg of Godley FFA won grand champion with his octagon picnic table and Addison Crumpton of Alvarado FFA won reserve champion with her checker picnic table.
In the group category, Westly DeHart, Adan Santana, Uriel Montoya and Uzandro Mireles of Cleburne FFA won grand champion with their vertical smoker. No reserve champion award was given.
Judges Larry Acock of Corsicana and Ricky Burgess of Covington were looking for authenticity, craftsmanship, quality and usefulness of the item.  
"I enjoy working with these young people," Acock said. "We've got some projects here that are really good."
He encouraged parents and ag teachers to help the exhibitors get the right information they need for the project's binder for the judges to view.
"There were very few books in this whole show that I saw that were just perfect books," he said. "If you've got a good project and will take it to the majors, please get in those books and get everything in order. Make sure that everything written down is correct."
Both judges said they appreciated being asked to grade the projects.
"I think one of the most impressive things that we saw today overall was that every student we talked to could actually look at us and look into our eyes and speak," Acock said. 
Metal & Wood Superintendent Jay Davis said this was the first time he's worked in the ag mechanics show.
"It's very impressive the amount of work that these kids have done and the quality of work that they've done," Davis said. "Overall it's very impressive these young individuals have produced over these past 12 months and have presented here tonight."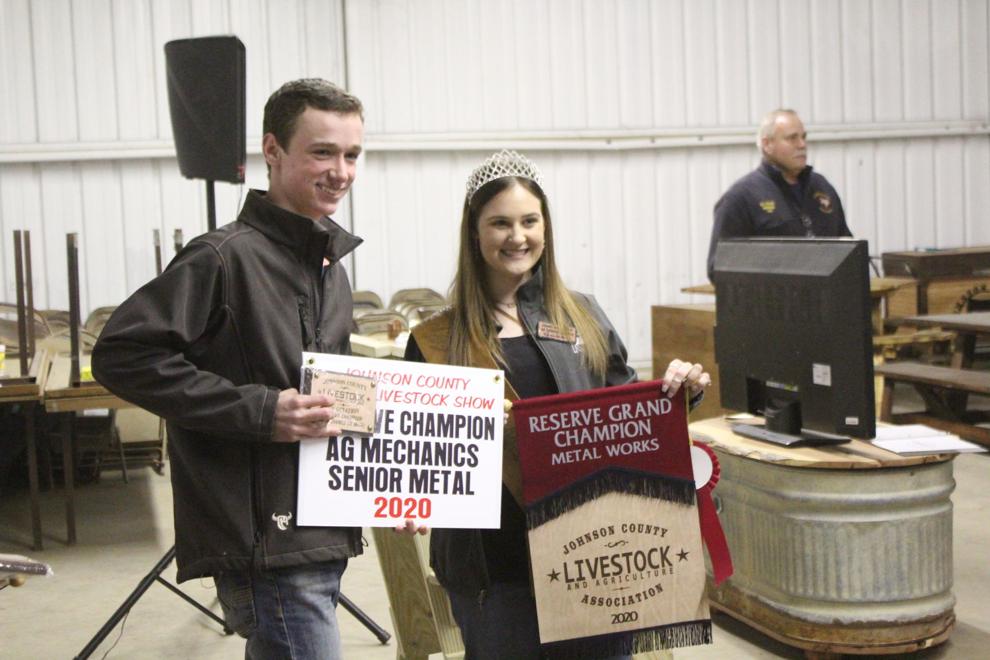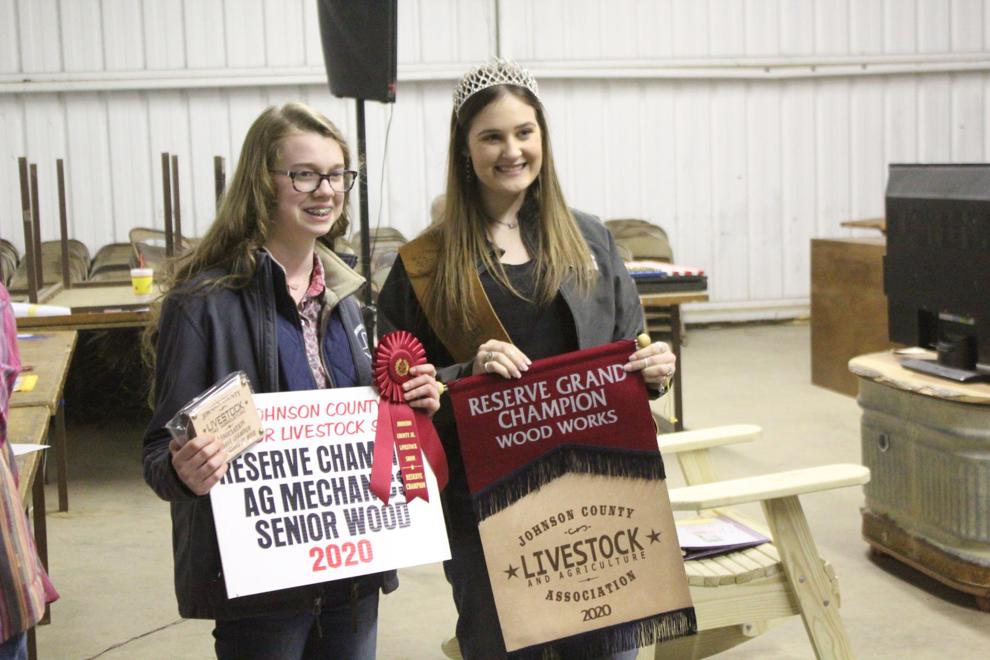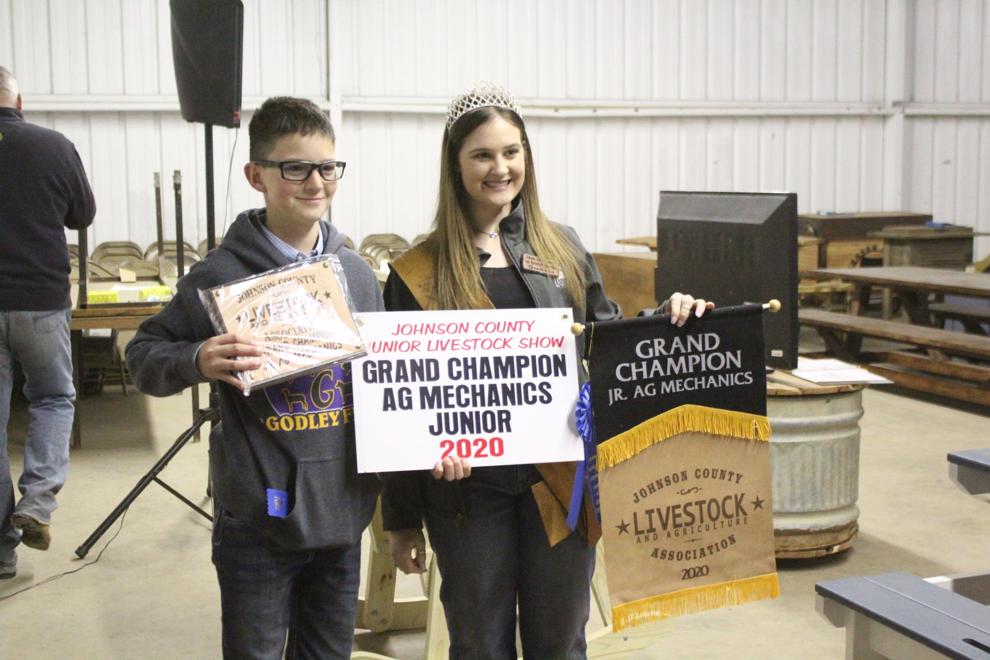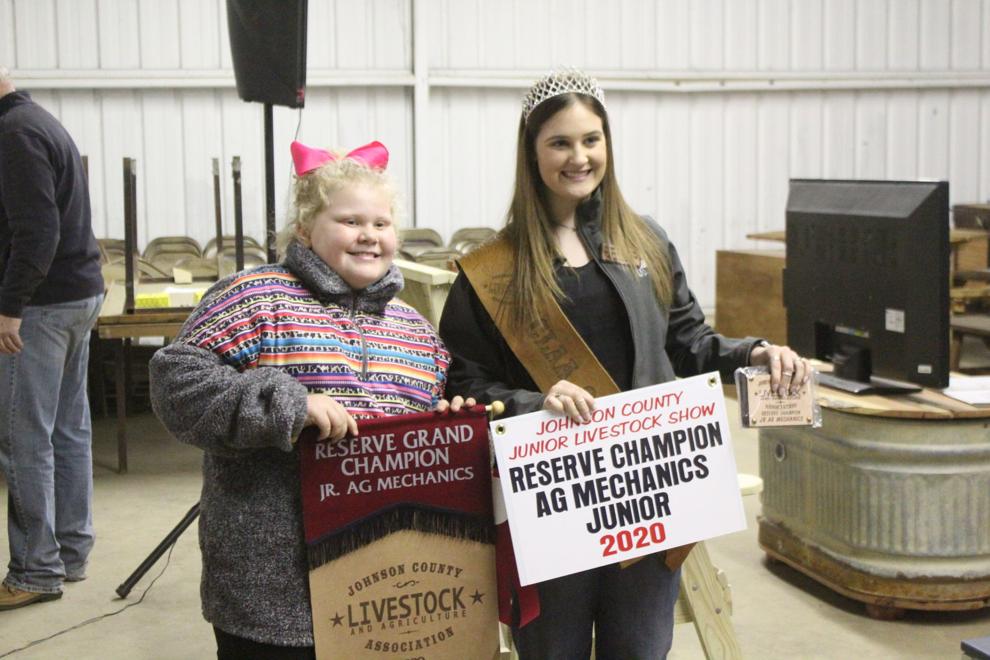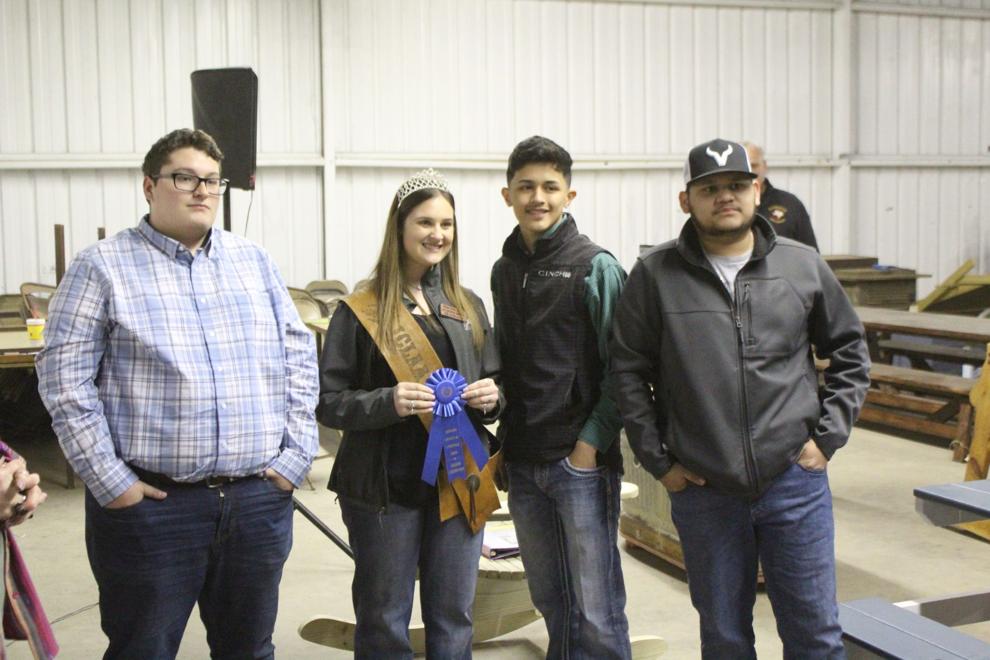 2020 Johnson County Junior Livestock Show and Youth Fair: Ag mechanics show