BURLESON — Around 1,000 teammates, coaches, teachers, classmates, friends and family filled the Burleson High School parking lot Wednesday night for a candlelight vigil to remember the life of Tre Allison.
Allison, 16, died Monday night in a two-vehicle wreck. And on Wednesday night, the impact Allison had on Burleson High School and the community was evident.
People made posters, brought photos and flowers, and left footballs and basketballs in front of the Burleson indoor practice field to form a memorial. As the sun set, Allison's football and basketball jersey numbers — 20 and 3 — were illuminated on the exterior of the indoor facility's wall on either side of a glowing Elk logo.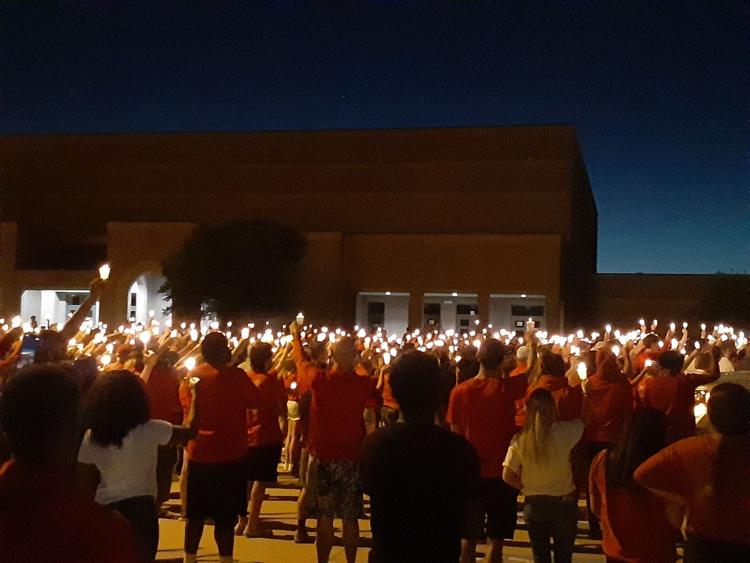 Several coaches shared words on the impact Allison had while numerous teammates and friends shared fond memories of their fallen brother.
"We all know Tre was a special kid," said Phillip Tanner, Burleson assistant coach and former Dallas Cowboy running back. "When I was asked to speak and give a couple words about Tre, I looked up different quotes and poems and thought about writing a poem. As I went through poems and quotes, none of it sufficed. None of it explains how strong and powerful Tre was.
"One thing about Tre is he lights up any room. Any room he walks in, he's the center of attention without even going out of his way to be that guy. The biggest thing I learned about Tre from Zoom meetings and one day of practice I had with him was 'win the day.' 
"Tre went about it the right way, from the classroom to between the hashes. So from now on, everything I do, do it in a Tre fashion. I encourage everyone here, in everything you do, do it in a Tre fashion."
Burleson Basketball Coach Layne Boxell echoed similar sentiments about his former player.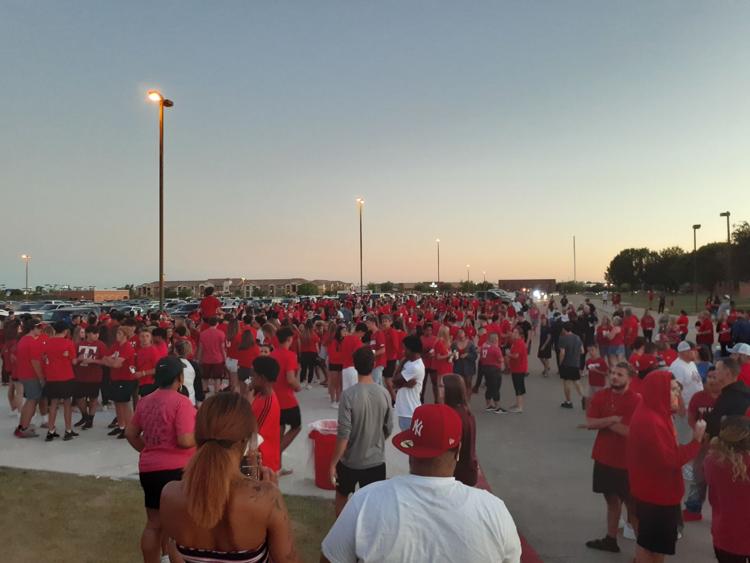 "You see the impact Tre made on his teammates, classmates, teachers and this community," Boxell said. " One thing I'll always remember about Tre is how he always had a smile on his face and he was always joyful, and he brought that to others around him. It wouldn't just be Tre that had a smile, but it was infectious and everybody around him would be smiling also. 
"I think one thing I would like everyone to try to do to honor his legacy is do everything in a Tre fashion, like [Coach Tanner] said. If you're an athlete, do it to the best of your ability. 
"Tre did everything that he could do — whether it be on the field, on the court, in the classroom — to the best of his ability and in a big way. I think to honor his legacy, what we can do is try to mirror that the best we can and do it in a Tre way."
Tanner was hired after Burleson ISD announced the hiring of Jon Kitna as the Elks' new head football coach in March. Tanner said Allison made a huge impact on his life in just a couple of months.
"It's amazing how a 16-year-old kid in such a short time that I've been around him has impacted my life, this entire coaching staff's life and, from the numbers out here, this community," Tanner said. "Everything I thought of when I first met Tre, right now it's confirmation of who he is; a strong, powerful young man. He did everything the right way. He rubbed off on me in a short period of time. I'm sure he's impacted everyone's life here."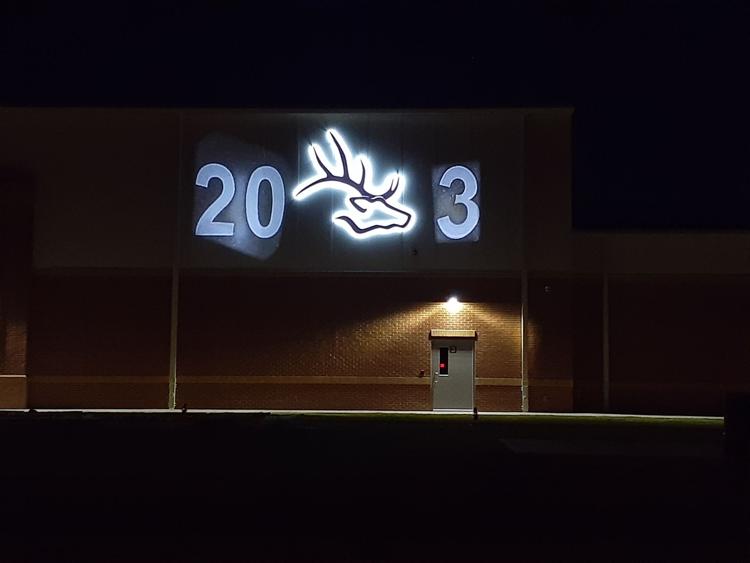 Near the end of Tanner's speech, he directly addressed Allison's family.
"To his family; wonderful kid, just a wonderful kid," Tanner said. "Words are not enough to explain the child that you guys have. Amazing. You guys did an amazing job with Tre. I've heard from so many other parents who said, 'As long as my kid is around Tre, we know he's OK.' That's powerful for a 16-year-old kid to be that. I thank you guys for blessing us with Tre."
Burleson Assistant Coach Jacob Owen shared a passionate few words on Allison to those in attendance, saying he feels lucky to have known and coached Allison the past two-plus years.
"I've seen multiple people in this community make impacts," Owen said. "But Tre Allison was special. That is the only true word to describe what kind of human being Tre Allison was — special. People wanted to be around Tre. 
"It didn't matter who you were, it didn't matter what group you were a part of, you wanted to be around Tre Allison. His personality, his being, it was intoxicating just to be in his presence. 
"I feel lucky to know Tre Allison. I feel lucky to have been on the same field and go into battle with Tre Allison. I feel lucky to have hugged him in that hallway every single day and say, 'I love you, Tre,' and him say, 'I love you, too, coach.' I feel lucky to have known him."