A Friday morning gunfight left one man dead from a self-inflicted wound following what Sheriff Adam King described as a "massive shootout with lots of shots fired."
Johnson County Sheriff's Office deputies and detectives responded at about 3:30 a.m. to  a home in the 7100 block of East Farm-to-Market Road 4 in the Sand Flat area to find Roy Keever, 44, dead in a shed.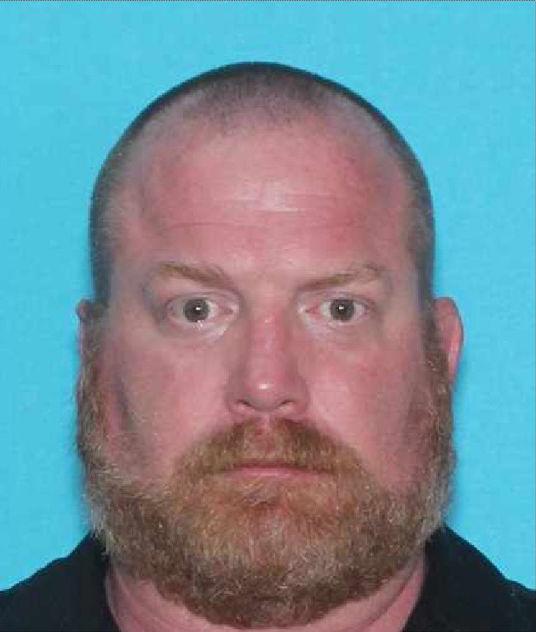 Keever, King said, had at one time lived in the house but no longer did at the time of the incident. He and his wife were going through a divorce, King said, and his wife had received a protective order against Keever on Tuesday.
Following issuance of the order, Keever allegedly told his wife he was going to kill her and then himself.
Keever drove to the FM 4 house early Friday morning with a number of guns. A short time later he burst into the home at which time a gunfight erupted between him, his wife and his wife's father.
Keever's wife managed to get herself and her son to the garage after which she drove through the garage door to escape, King said. 
Gunfire continued between Keever and his wife's father during which time Keever entered and secured himself in a backyard shed. Shortly after doing so he committed suicide by shooting himself in the head, King said.
"We secured the scene with our SWAT team and they managed to kick the door open to the shed and send our robot in," King said. "The robot found Mr. Keever pretty quick and we were able to determine that he was deceased."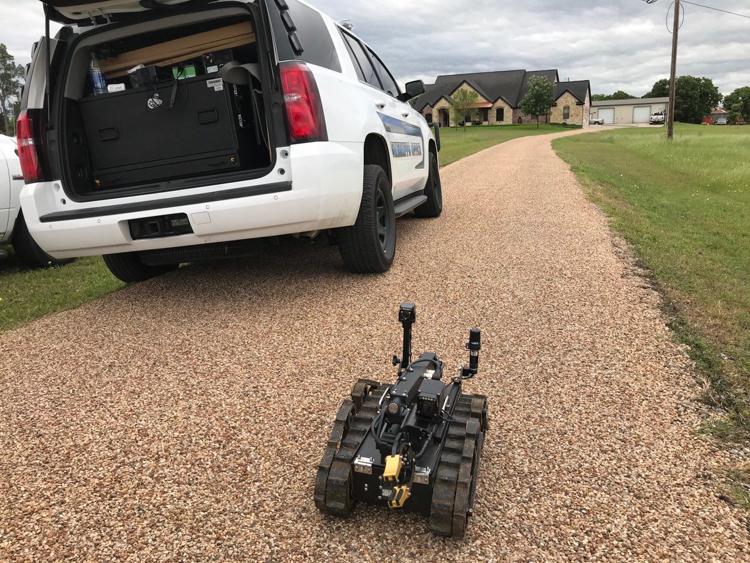 King said that neither Keever's wife nor her father were injured in the gunfight, an outcome King called a blessing.
"That might take a while to figure out," King said when asked how many shots were fired. "There were a lot of rounds shot and a lot of shell casings at the scene."
King said JCSO detectives and crime scene officers will likely spend most of the day working the scene.
Keever's wife, in her affidavit for the protective order, states that their marriage was "rocky from the start" and that Keever "has big mood swings" from being loving one minute to "mad about the littlest thing" the next.
In the affidavit, Keever's wife details incidents of erratic behavior and drug use on her husband's part as well as violence and threats against her and her family. At one point Keever told his wife he was coming after her and was going to "burn the house down with us in it," according to the affidavit.
Keever's wife called the Cleburne police in that instance. 
"When the police got to our house, Roy fled and a foot chase ensued between him and the Cleburne police," according to the affidavit. "Roy had a gun on him and threw his gun down in the chase, but the gun was recovered by the officers. Roy ran through someone's house that he did not know trying to get away from the police. Eventually police apprehended him."
Keever subsequently pleaded guilty to terroristic threat, criminal trespass, unlawfully carrying a weapon and evading arrest for that incident, according to the affidavit.
Keever's wife wrote in her affidavit of multiple text messages and threats on a daily basis.
"He is diagnosed bipolar and appears to be having a mental crisis," according to the affidavit. "He takes bipolar medication every day. I think he may have stopped taking his medication."
Keever, according to the affidavit, made several threats to his own life on Tuesday.
Among other conditions, the protective order, as issued on Tuesday, prohibited Keever from communicating with or going within 500 feet of his wife, their children and her family members.