A Burleson mom was arrested early Thursday morning following a lengthy investigation beginning earlier this year.
Josefina Lopez, 33, and her husband, Esteban Lopez, 34, were arrested in March after the couple allegedly sold more 140 grams of methamphetamine to undercover officers with the Johnson County Stop the Offender Special Crimes Unit.
During a traffic stop shortly after the sale, officers with the Johnson County Sheriff's Office arrested them for being in possession of an additional 69 grams of methamphetamine, and both were booked into the Johnson County Jail.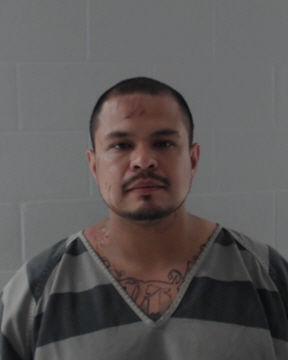 According to reports, Esteban Lopez has been held at the jail since April for parole violations. Josefina Lopez was able to bond out in March.
A grand jury recently indicted Josefina Lopez on the March charges of delivery of a controlled substance, possession of a controlled substance with intent to deliver and tampering with evidence. 
STOP officers went to Josefina Lopez' home on County Road 608 on Wednesday to serve out warrants for the indictment, where she was located inside and taken into custody.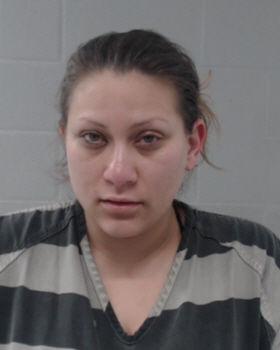 Her three children were also in the home at the time of her arrest.
Investigators then wrote a search warrant for the residence based off evidence in plain view.
STOP Commander Larry Sparks said the search warrant yielded more than 99 grams of methamphetamine, more than 970 grams of suspected gama hydroxybutyrate, also known as GHB, and six firearms.
"GHB is commonly referred to as the date rape drug and is becoming more prevalent within the methamphetamine trade," Sparks said. 
Sparks said the street value of narcotics seized during the investigation total more than $100,000.
Josefina Lopez for this incident was arrested for possession of a controlled substance with intent to deliver, felon in possession of a firearm and endangering a child.
Precinct 1 Justice of the Peace Judge Ronny McBroom on Friday set her bond on those charges at $415,000.
Pending lab results, investigators expect there to be more charges filed.