A Burleson teen who was involved in a car wreck that killed her sister on New Year's Day was also pronounced dead Tuesday, according to the Tarrant County Medical Examiner.
Evelyn Elaine Beckham, 18, was one of four people in the car, according to a GoFundMe page set up by her sister, Ashley Vandever.
Evelyn's sister, Emily Kate Beckham, 20, died at the scene. Another sister and Emily's boyfriend were also injured and later released from the hospital.
Vandever said the four were driving home from a movie theater in Fort Worth after seeing "Frozen 2."
"They were expected home at 11 p.m. but hadn't contacted my mother to let her know they were running behind and that's how mom knew something was wrong," Vandever said on GoFundMe. "Starting at 11:02 mom franticly and repeatedly called my sisters one after another desperately looking for them. Mom was still holding the phone when the hospital called at 11:28 to calmly advise her an accident had occurred. 
"At the hospital, my parents learned a white Chevy truck cut the kids off, Emily lost control of her jeep and the truck kept going. The following day my mom read online Emily was pronounced dead at 11:02 so she knew Jesus called at the same time she was calling."
Vandever said the driver's side of the Jeep Emily was driving took the blunt end of the crash. Evelyn was sitting behind Emily.
The family buried Emily on Jan. 13, while Evelyn remained in a coma at the hospital. The driver of the Chevy has yet to be found.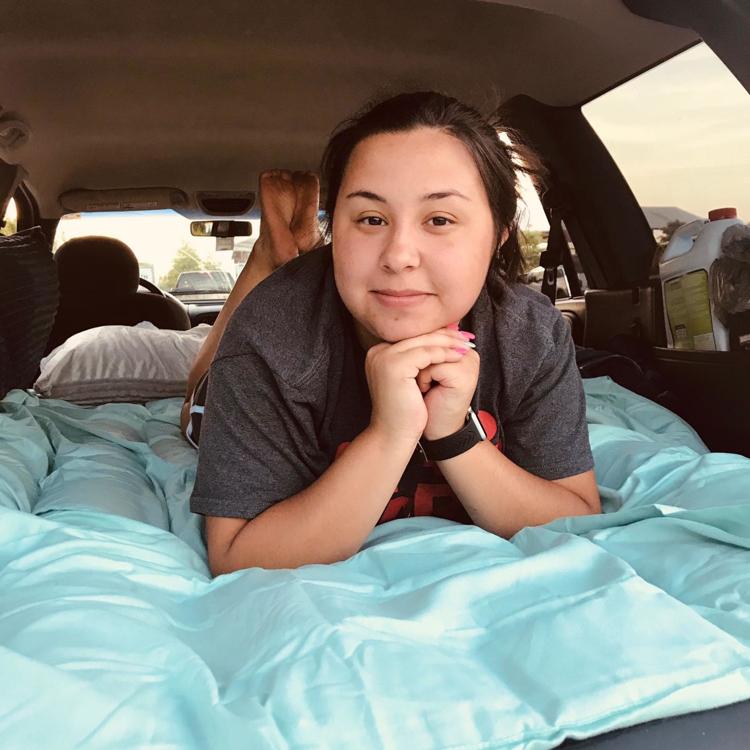 "Unfortunately, my parents recently realized Evelyn's recovery isn't going to take place here," Vandever said. "Instead, she'll be made whole in Heaven with Emily, her sister, protector and best friend."
Vandever said Emily was an advocate for organ donation.
"Our family has learned much about organ donations over the past several weeks as Emily was a huge advocate, ensuring our family checked the box on our driver's license and believing this small act would benefit many," she said. "Unfortunately, that's only the first step in a much deeper process. Organ donation requires consideration of only the best possible outcomes of transplant and oxygen levels play a key role. 
"Emily always wondered why the shortage of organs with so many people passing but now we know. Due to the auto accident and the damage accidents cause, Emily, Evelyn and others like them are able to donate very little. If you aren't already, please consider becoming an organ donor. One of these days if the unspeakable happens you might just have the gift needed to heal someone else."
To become a registered donor, visit lifegift.org.
To help the family with medical expenses and funeral costs, visit gofundme.com/f/emily-beckham-funeral-service.