When Joshua residents head to the polls to elect a new mayor in November, they will have two options.
Residents Joe Hollarn and Robert Fleming have filed to run for the seat in the special election, which was necessary because Kenny Robinson resigned in August after two months in office. 
Robinson was sworn in in June after defeating the incumbent, Hollarn, who was seeking his fourth term.
Hollarn said he felt like he had some "unfinished business" he wanted to see completed.
"A lot of people asked me to run again because we needed to get stability back in the mayor's position," he said. "They believed the city was headed in the right direction and want to make sure it stays that way."
He said he advocates for the city every day when he travels through town.
"I work with the rest of the council on [Texas Department of Transportation] transportation issues, bringing new businesses to Joshua to increase sales tax revenue, working with the school district and creating quality development in Joshua," he said. "The following are things I would like to accomplish: see Joshua Station fully developed with additional retail sites and restaurants, bringing some new manufacturing companies to our city, work on plans to continue the development in downtown Joshua, work with homeowners and businesses to beautify Joshua [and] bring property tax relief to homeowners."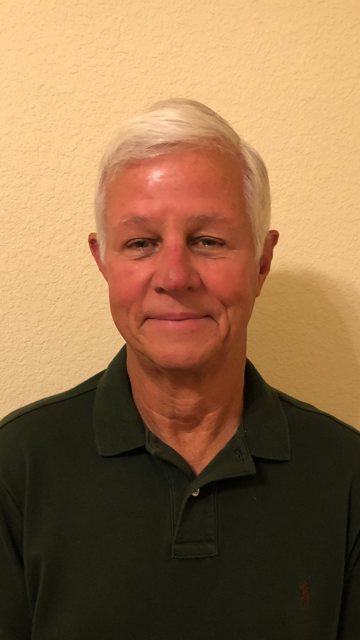 Fleming, who has lived in Joshua since 2004, owns a lawn care business. He has been a member of the city's Planning & Zoning Commission since June 2018 and the Heritage Preservation Committee since October 2018. 
When he joined the two boards, he said his goal was to eventually run for a city council seat. But when Robinson resigned, he thought about filing for the seat.
"When the last mayor quit, I waited to see if anybody else was going to throw their hat in the ring," Fleming said. "I didn't see that. I have a willingness to serve. I love the community. I knew I would be running for the right reasons. I prayed about it. I have a lot of support from the community."
He thinks highly of Hollarn and said he wants the election to be a clean race.  
"Joe is well more experienced, but I think we both have unique personalities and unique visions for the town," he said. "My goal is to get the community more involved in the direction they want the community to go into. There's a lack of attendance at the meetings. Not a lot of turnout for elections and meetings too. 
"I want to get people involved. People need to be educated and be a voice in the direction that we're going."
Early voting for the special election is from 7:30 a.m. to 5:30 p.m. Nov. 11-12, 7 a.m. to 7 p.m. Nov. 13-14, 8 a.m. to noon Nov. 15 and 7:30 a.m. to 5:30 p.m. Nov. 18-19 at Joshua City Hall, 101 S. Main St. Election day — Nov. 23 — the polls are open from 7 a.m. to 7 p.m. at city hall. 
For information, visit cityofjoshuatx.us.