Several former Cleburne High School soccer players no doubt broke into song from time to time much like CHS grad Felipe Lopez was wont to do. But it's probably a safe bet to wager that few, if any, included operatic arias among their repertoires. Even if they did, likely not with the command and quality Lopez brings to fore.
Lopez, 19, liked music well enough growing up but, until a couple of years ago, focused his attention more on soccer, cross country and school. A birthday present and an introduction to his girlfriend's father, however, solidified Lopez' musical passion and directed his life down a new path.
"My dad is a real big singer," Lopez said when asked how his musical interest originated. "Not big like famous, but he liked to sing a lot. And he's pretty good. When I was 16, 17 we bought a karaoke machine for his birthday and I started singing and started realizing that I could hit some really good notes. That's pretty much how it all started."
Lopez describes the rest of his family as musically inclined though less so than he.
"They sing just for fun," Lopez said. "We'll all still sing karaoke for fun with the family and everything. But for them it's that, fun instead of like seriously wanting to do it."
Lopez' newfound musical dabbling took a turn for the serious about a year ago after his girlfriend Jade Rendon introduced Lopez to her father, Joshua Rendon.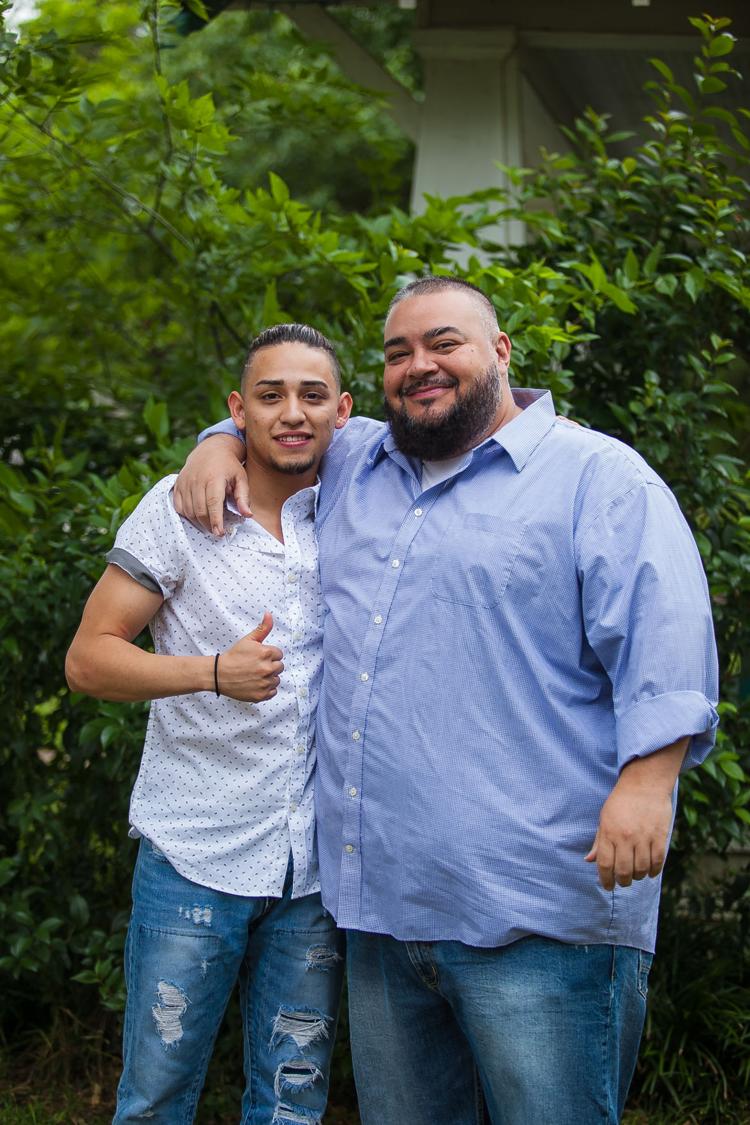 Joshua Rendon, in addition to a paint and body shop, real estate investments and other business ventures, is president, music producer and talent manager of Status One Entertainment. Over the past 20 years or so, Rendon, through Status One and other projects, rubbed shoulders and worked with numerous Grammy winning and other big-name artists in the hip hop, pop and R&B fields.
"Jade said, 'You've got to hear Felipe. He's a great singer," Rendon said. "I thought, 'Yeah, right.' Mainly because I've heard that a lot through the years. Usually when I hear that and then hear the person sing I just have to smile and tell them, 'That's good. Keep practicing' to be polite.
"But holy cow! My mouth just dropped to the floor when I finally heard Felipe sing. He's a small guy but his vocals are like [operatic tenor Luciano Pavarotti]."
Rendon recognized raw talent when he saw it.
"So we started diving into music," Rendon said. "Working on his stage presence, vocal delivery and technique. He didn't know much about music equipment at that point so I helped him with that and he hasn't stopped since."
Sometimes Lopez performs solo, other times with Jade Rendon. Both admit to pre-performance butterflies.
"Before you sing, all the nerves start to kick in," Lopez said. "Then once you begin to sing they just kind of fade away."
Moreso for Jade Rendon, her father said.
"My daughter is super shy," Joshua Rendon said. "Felipe is shy until he hits the stage, then he starts to open up."
Lopez, in addition to opera, performs R&B, reggaeton and Mariachi among other genres. He, and sometimes Jade Rendon, soon began singing at parties and quinceaneras in the Cleburne and Burleson areas as well as local restaurants. Lopez spent much of Mother's Day performing at La Cima Mexican Cuisine Grill & Bar in Cleburne. 
Hoping to take his musical dreams further, Lopez decided to try out for the Latino reality competition TV show "Tengo Talento, Mucho Talento."
"It's similar to 'The Voice,' but kind of a Spanish version of that," Lopez said. "I first auditioned in Dallas. They have little auditions all around the United States then, if they pick you, they fly you to California and back."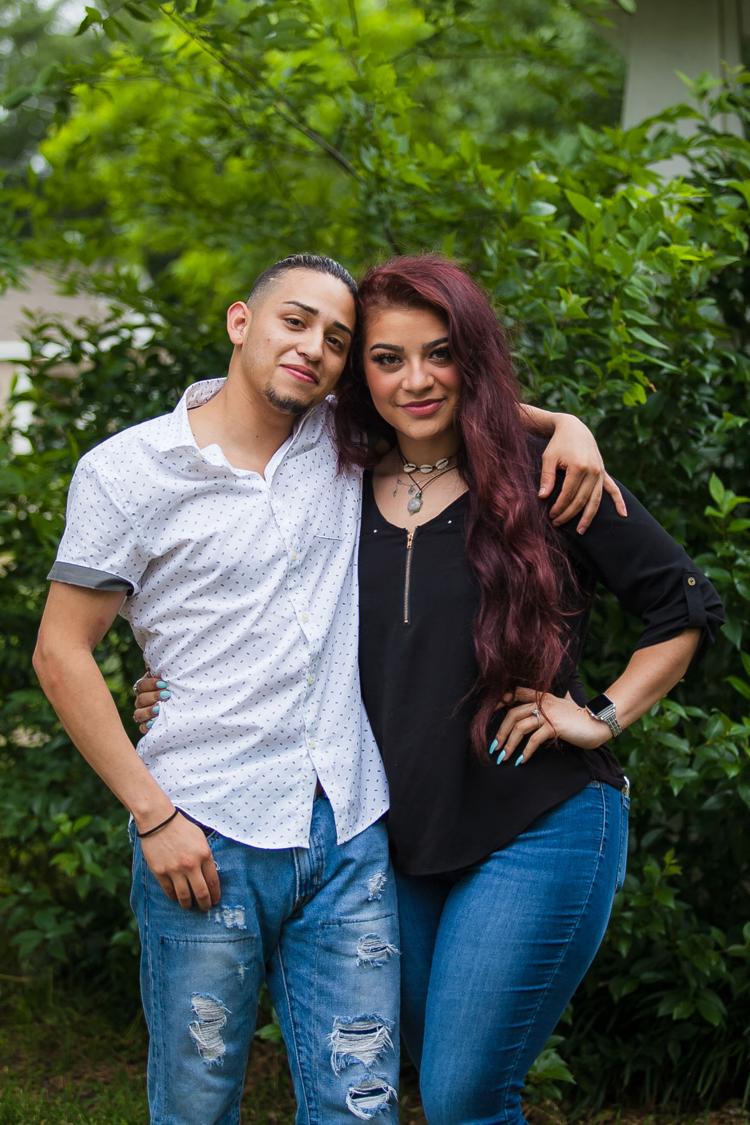 They did and Lopez received his first trip to the Golden State, not that he had much time to enjoy its charms.
"No, we were pretty much stuck in the TV studio all day and then we flew back the next morning," Lopez said. "I did get to see some of the walk-of-fame where the movie stars and famous people have their names in the sidewalks."
The show, although in Spanish, is a hoot with its wacky swirl of gonzo unpredictability and "Gong Show" styled chicanery offset by the occasional truly talented performer. The four judges, clearly blown away by Lopez' performance of "Nessun dorma" from Giacomo Puccini's "Turandot," moved him to the latter category and invited him back.
That episode, which aired May 4, left Lopez in a holding pattern.
"I get to go back to keep competing," Lopez said. "But now it's just waiting until they call me back and no one really knows when that will be yet because of the coronavirus situation.
"The season started with 30 or so people, but it's going to be a long time until quarterfinals. Once it gets to quarterfinals it's people based and that's how they judge us."
Figuring they may as well make the best of the coronavirus situation, Lopez and Joshua Rendon decided to keep working upon Lopez' return.
"As far as the show, Felipe's just kind of on standby until things open up again," Rendon said. "But, on the other hand, the whole coronavirus and quarantine stuff has been a good time for us to work on writing and producing songs for him. He was one of the first people I signed to my new label, Status One. We're hoping to get an album, or at least an EP, out by him by the end of the year. It's going to be R&B and pop with a little bit of a Spanish flair."
Working together has provided a learning experience going both ways, Rendon said.
"Felipe's broadened my musical palette into the areas of ballads, religious music and operatic music," Rendon said. "He's a strong religious soul so we've even worked on some gospel and gospel and opera mix pieces. So this has been fun and challenging for me too."
Lopez' athletic talents include, among other accolades, selection to the first team of the 2018 All-Johnson County boys soccer team. Scholarship offers followed but Lopez decided to stay close and help his family.
"My parents and siblings and me have been working for like 10 years with our own restaurant business," Lopez said. "We have a taco truck that we take to Fort Worth. I had scholarship offers for soccer but wasn't able to because I wanted to help my mom with the food truck and there wasn't really time for both. It takes a lot."
Should he go all the way on "Tengo Talento, Mucho Talento," Lopez stands to walk away $100,000 richer. But it's not a sports car, Rolex or flashy clothes Lopez dreams of should that happen.
"If I were to win I want to help out with establishing a little place for my mom, like a permanent building place for the restaurant so she wouldn't have to work as hard," Lopez said. "And even if I don't win, it's been fun. My friends are like, 'Dang man, you're representing Cleburne.' And I'm like, 'Yep. That's where I grew up and all so that's pretty cool.'"
Rendon said he's hardly surprised by Lopez' attitude toward possible success.
"Felipe's real humble, grounded in his roots and family means everything to him," Rendon said. "He's a go getter. He's not lazy. He's got God-given talent but he's not boastful about it. He's using it to try to do something better. His idea of success is to be able to help his family so they won't have to work so hard all the time."
CHS cross country coach Alicia Johnson said she was unaware of Lopez' musical interests.
"Doesn't surprise me though that he's doing well with it," Johnson said. "Felipe was an extremely talented runner and it was obvious that he is one of those who, when he set out to achieve something, put his mind to it and worked hard to succeed. I remember his natural talent but also as just this fun, outgoing kid who always seemed happy and had a smile on his face that lit up the room."
Former CHS Soccer Coach Pete King said he remembers Lopez singing on the bus while traveling to games with his team.
"He's a great soccer player," King said. "I also taught him in honors anatomy. I knew he sang a little bit back then so I'm not surprised he's doing well now. He was a good team player. Talented but humble to be around. He didn't mind giving up the limelight to help out the team. 
"I know with his family's business he had to work late into the night sometimes and be at school the next day but he was always upbeat and fun to be around."
Friday found Lopez  more occupied by the music of amor than his pending return to "Tengo Talento Mucho Talento." Lopez on Thursday picked out a ring and proposed to Jade Rendon.
She said yes.