A Wednesday high-speed pursuit that began on Interstate 35W near Grandview wound through several counties and culminated in the arrest of a Missouri woman.
A Precinct 4 constable deputy conducted a traffic stop at about 11 a.m. on a black 2019 Ford Taurus SHO, which was traveling in excess of 100 mph.
The driver of the car, Patience Danielle Tuttle, 30, of Springfield, Missouri, gave the deputy constable permission to search the car and handed him a substance that later field tested positive as methamphetamine, Precinct 4 Constable Tim Kinman said.
The deputy placed Tuttle under arrest, cuffed her hands behind her back and placed her in the back seat of his patrol vehicle. While continuing his search of Tuttle's car, the deputy heard a door slam and discovered that Tuttle had exited the patrol vehicle. While the deputy searched for her, Tuttle managed to make her way back to her car and took off at a high rate of speed.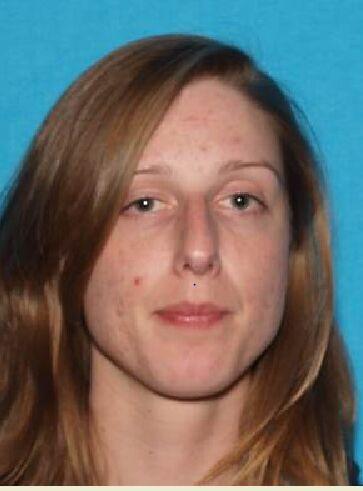 Tuttle traveled from Farm-to-Market Road 4 into Cleburne pursued by Grandview police and later Johnson County Sheriff's Office deputies and Cleburne police. Tuttle managed to lose officers while in Cleburne.
Kinman said he received word soon after that officers in Bosque County were in pursuit of Tuttle. Tuttle left Bosque County heading south on FM 281 and continued on passing through Hamilton and Coryell counties.
Kinman said Tuttle's Taurus reached speeds of 140 mph at times.
Officers later found Tuttle's car abandoned on FM 221 in Hamilton County. The car had overheated, catching dry grass on fire, which in turn caught the car on fire rendering it a total loss.
Officers found a large, black suitcase and a flip flop near the car. 
A game warden found Tuttle hiding in a culvert near Shive and Kinman pulled her out. EMS workers transported her to a local hospital to be checked out.
She has been charged with felony evading in Hamilton County and charges are pending in Coryell and Johnson counties.
Tuttle was apparently traveling from Missouri to San Antonio when she was initially stopped. Kinman said it's unclear how she managed to escape while handcuffed and added that she no longer had handcuffs on when she was apprehended in Shive.