High school students who take dual credit courses are now eligible to receive scholarships from a community-led fund.
The Johnson County Dual Credit Jumpstart program is a community-led scholarship of Hill College that benefits the local high-schoolers who take dual credit courses. Community members who sponsor the program met Wednesday at the Alvarado ISD administration building to discuss its future.
Dual credit courses are classes high-schoolers can take to earn both high school and college credit at the same time. The program was created last year as a pilot program where they awarded 131 scholarships to students.
Pinnacle Bank Senior Vice President Guy James said he and other community members wanted to find a way to help high-schoolers who could not afford to take dual credit courses. 
One three-hour dual credit course costs about $252, James said, and sometimes that amount of money is hard to come by.
"We thought, 'We'll just be an arm for Hill College,'" he said. "They're in the business. We're not in the business. We're thrilled to be able to participate." 
The program has two main goals, he said.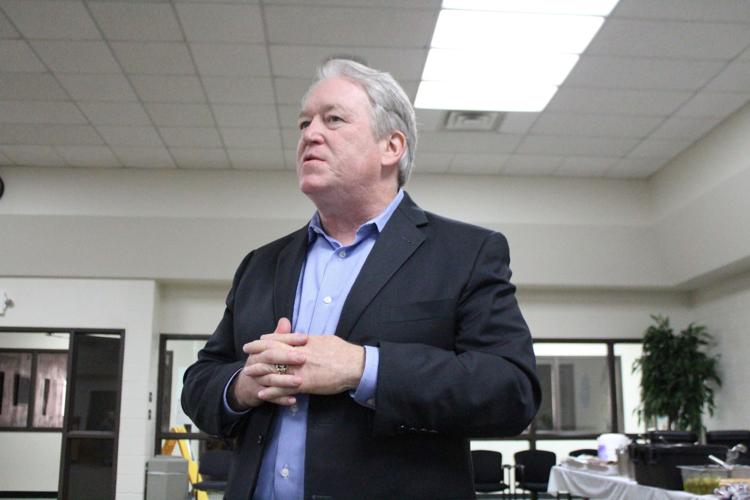 "No. 1: we've got to keep raising funds to scholarship high school students for postsecondary college education, affordable," he said. "No. 2: we've got to keep those scholarships, so we've got to let the community — the parents and the children — know it's here."
Preston McReynolds, Hill College development director, said this scholarship fund helps those students in many ways. 
"We're excited to partner with the Johnson County community on this," McReynolds said. "We're excited about what it's going to become."
In the past, only high school juniors and seniors were able to take dual credit sources, he said. Now, all students — freshman through seniors — can take the courses. 
There is no federal or state funding available for students who take the courses, he said, so students may receive help from their district or the Jumpstart program. 
The goal is to help more students for this upcoming school year, he said. 
For information, visit hillcollege.edu/jumpstart.