Year after year, a girl from Friendship 4-H has entered the goat ring during the annual Johnson County Livestock and Youth Fair, hoping to one day become the grand champion.
For Rachel White, that dream came true on Thursday when she outranked the best of the best — even her own brother  — for the top honor.
"It definitely takes years and years of hard work and practice," she said. "I've been trying this since third grade and I finally got it my junior year, so I'm pretty excited."
White placed grand in two divisions in the goat show.
Judging the goat show this year — there were 12 classes for a total of 217 goats  — was Steve Sturtz of San Angelo.
Sturtz said he was pleased with all of this year's entries.
"These kids, all day long have done a really good job," he said. "They all deserve a round of applause."
But when it came making his choice for the overall top two goats, he said it really was a close race.
"All these goats are acceptable for their size and weight for their division," he said. "But I don't worry if they are heavy weight or light weight. I am looking for a champion and I want quality and I think we had a really high quality set of animals out here."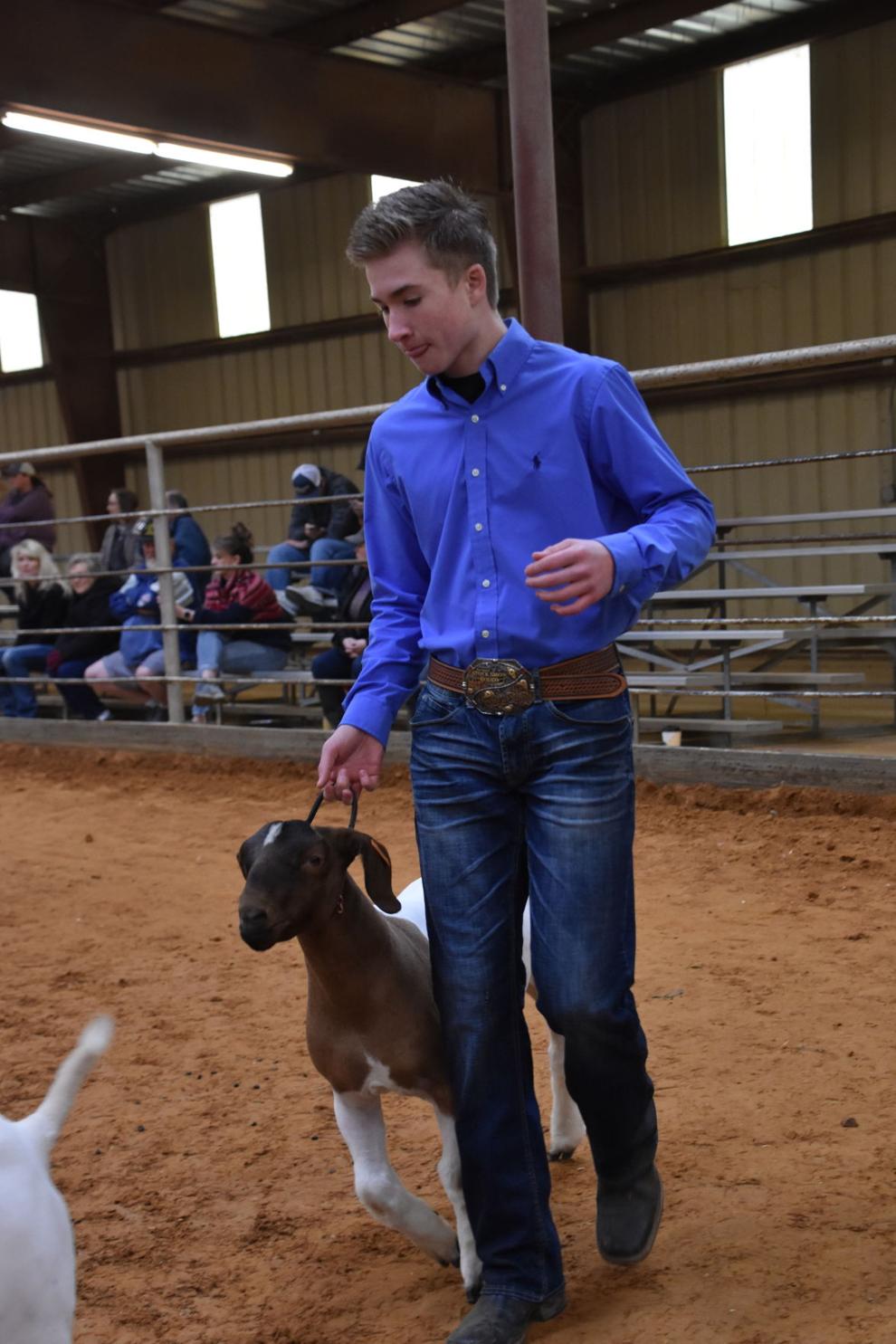 This year's reserve champion is Josh Hawkins of Grandview 4-H.
The 83rd Johnson County Livestock Show and Youth Fair runs through today.
Top market animals will be sold at the premium sale of champions at 1 p.m. Saturday at the Cleburne Conference Center, 1501 W. Henderson St.
Exhibitors retain possession of their entries after the sale so they can campaign in other shows across Texas over the next few months.
Keep updated and share your favorite moments at the Johnson County Junior Livestock Show and Youth Fair by downloading the Johnson County Junior Livestock Show and Youth Fair app on the Apple App store or the Google Play store.