A GoFundMe account has been established for Cleburne resident Bailey Bingham and her family following the Sunday death of Bingham's 23-month-old son, Zayden Dawson McLean.
McLean died later that same day after a man attempting to steal Bingham's car ran over her and the child.
Bingham remains hospitalized in ICU with bleeding around her brain, said Tabitha Hinshaw, organizer of the GoFundMe page.
"Please donate if you can to help with the current and what will be ongoing expenses to help [Bingham] and her family," Hinshaw wrote on the GoFundMe page. "If you cannot donate, please say a prayer. Please say many prayers as the entire family is going to need them."
Police arrested a suspect, Nico Dela-Fuente, 30, that same night.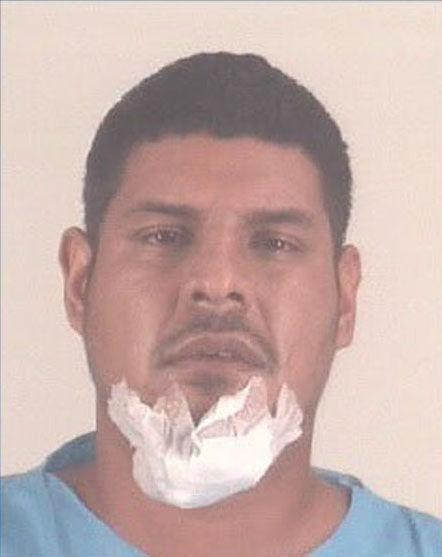 A Tarrant County judge the next day set Dela-Fuente's bond at $350,000 on charges of capital murder and aggravated robbery. Dela-Fuente remains hospitalized but will be taken to the Fort Worth Jail once released, according to dfw.cbslocal.com.
The attempted car jacking occurred near Texas Health Harris Huguley Hospital in Burleson. 
Zyden's parents met at that location to exchange the child when Dela-Fuente allegedly attempted to steal the vehicle Bingham had driven to the scene, detectives said.
The McLean's father, Shea McLean, attempted to stop the theft by jumping inside the vehicle Dela-Fuente was trying to steal and a struggle ensued. 
Dela-Fuente put the vehicle in reverse and backed up at a high rate of speed hitting the Bingham and Zayden, who she was holding in her arms, in the process.
Both fell to the ground and Dela-Fuente allegedly hit both again as he drove forward while trying to get away. Dela-Fuente struck a tree after driving a short distance. He tried to flee on foot but collapsed from injuries suffered in the crash. 
A hospital security guard took him into custody and held him until police arrived.
Zayden was transported to Cook Children's Medical Center but did not survive. 
As of 4 p.m. Wednesday, 69 people had donated $3,250 toward the GoFundMe page's goal of $50,000. 
To donate, visit gf.me/u/y3s9b8.
Funeral services for Zayden McLean will be conducted 10 a.m. Saturday at Rosser Funeral Home Chapel in Cleburne. Visitation will be held 9-10 a.m. the same day.