A Burleson mom is calling her daughter's trampoline injury a miracle after a trip to the emergency room to check for a concussion revealed she had a tangerine-sized tumor on her brain.
Haddie Davis, 6, was in the back yard jumping on the trampoline with her sister when she fell through a small opening of the safety net.
"There is a net all around the trampoline, but I think as they were jumping the zipper came up a little bit," Christan Davis said. "Somehow, she fell right through a tiny hole and hit her face."
Davis said she immediately checked her daughter for any apparent injuries.
"When I went to check her out she had no broken bones, just a busted lip," she said. But shortly after that she said she wanted to go to bed and it wasn't bedtime yet so that worried me."
Davis said Haddie began to forget how she got hurt which made her feel like maybe she had a concussion.
"We took her to [Texas Health Huguley Hospital Fort Worth South] where they did a CT scan to check for any kind of brain trauma because she was not acting like herself," she said. "The doctor came back and pretty much said there was no swelling in the brain or no obvious signs of trauma, but they did find a mass unrelated to the fall."
Haddie was transported to Cook Children's Medical Center in Fort Worth.
"When we got there doctors reread the CT scan, saw the mass and scheduled her for an MRI the following morning," Davis said. "We had the MRI done and they showed us she had a tumor the size of a tangerine in her posterior fossa, the bottom middle part of her brain. It looked like it was connected to her brain stem."
Doctors scheduled surgery for Sept. 17 and explained the risks, including posterior fossa syndrome.
The symptoms of posterior fossa syndrome include problems with speech and language, motor skills and mood changes.
"The risks associated with surgery were terrifying," Davis said. "There was a chance she wouldn't be able to talk when she woke up."
Haddie's surgery lasted nine hours.
"As soon as she got out of surgery she pushed up on the bed like she trying to hop off, which was a great sign," Davis said. "I ran to her and asked her if she could say hello and she did. It was the best sound I've ever heard in my life."
Haddie was in ICU for two days where she vomited the entire time. Eventually, she was moved to the neurology unit where she stayed for another six days.
Before Haddie was discharged, the family received the results of a biopsy of the tumor — she had a type of brain cancer called medulloblastoma.
Medulloblastoma is the most common malignant brain tumor of childhood, and it accounts for about 20 percent of all childhood brain tumors. Between 250-500 children are found to have medulloblastoma each year in the United States.
"The doctor was able to remove the whole tumor using an MRI during surgery," Davis said.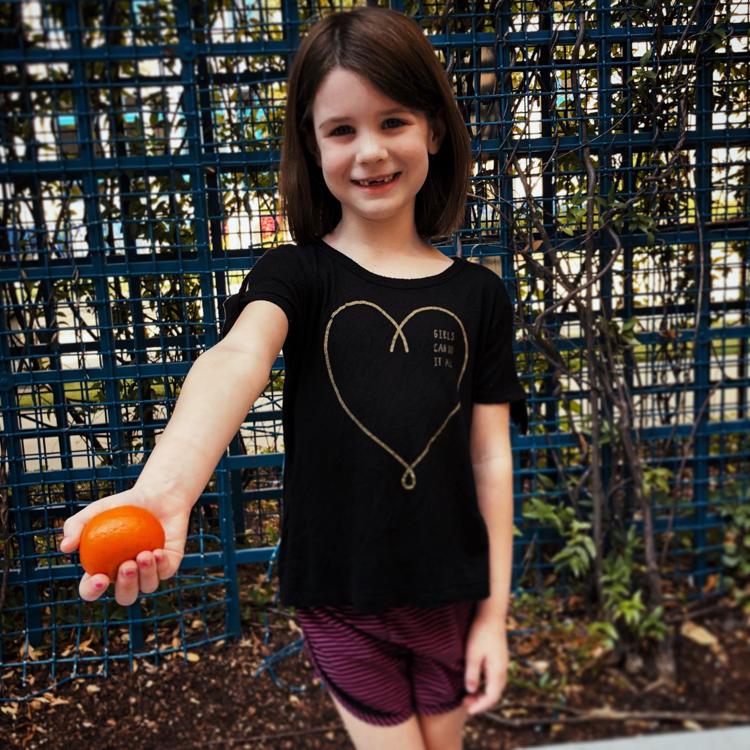 Although Davis never wants any of her children to get injured, she said if Haddie didn't fall off the trampoline they might not have known about the tumor until it started causing serious issues.
"Usually kids with these kinds of tumors, the reason they go into the hospital is that they have been vomiting and having headaches for months," Davis said. "It is continually misdiagnosed because the symptoms can be really nonspecific. By the time kids actually get to the hospital, this kind of tumor has already been there for six months and there is usually a buildup of fluid, which makes the surgery an emergency situation."
Haddie had no symptoms prior to her trampoline injury.
"When they did surgery there was no fluid or blockage at all," Davis said. 
Now that she is home, Haddie is preparing for a trial specifically for medulloblastoma through St. Jude Children's Research Hospital called SJMB12.
"Cook Children's happens to be 1 in 4 hospitals in Texas that is partnering with St. Jude for this trial," Davis said. "Her tumor was sent to St. Jude so that way they can look at it on a molecular level and customize a treatment plan for her. 
"The standard treatment, depending on how aggressive it needs to be, is six weeks of radiation to her brain Monday through Friday, followed by chemotherapy every four weeks for about nine months."
Physically, Haddie is doing great.
"She is doing so much better than any kid that has this type of surgery," Davis said. "She doesn't need any neurological rehabilitation at all. She is walking on her own and talking great.
"But, she is really sad. The doctors can't tell me if it is due to the brain surgery or the medical trauma she's been through. We are meeting with a therapist soon."
Haddie is able to find happiness, though, through all of her fans who have been following her progress.
"Having fans who support me means I'm not alone," Haddie said. 
Davis said all of the support from the community has brightened her daughter's spirit.
"If you're feeling scared, snuggle someone who loves you," Haddie said. 
A GoFundMe — Helping Hadassah Davis — has raised more than $10,000 to help the family with medical expenses. Since treatment is expected to last about one year, the goal is to raise $50,000.