Residents in the Alvarado ISD boundaries will soon be able to decide whether the district can expand one of its campuses. 
AISD Superintendent Kenneth Estes discussed the proposed $11.15 million bond election during an open house on Monday night at Alvarado Junior High School, which calls for an addition to the campus, addresses student growth and beings a grade realignment process within the district. The AISD board of trustees called the bond election during its Aug. 12 meeting. 
The proposal calls for the district to add about 29,000 square feet to AJHS on the north side of the building to increase its capacity for an additional 300 students. There will be more classrooms, science labs, collaboration spaces and restrooms, Estes said. 
The bond also calls for grades prekindergarten through second in the district's three elementary campuses, third- through fifth-grade at Alvarado Intermediate School, sixth- through eighth-grade at AJHS and ninth- through 12th-grade at Alvarado High School. 
In 2016, they conducted a district-wide facilities assessment on all its campuses.
"They went up on roofs looking at air conditioners," he said. "They were looking at plumbing. They were looking at electrical things, all the things that impact our district. 
"We also conducted a demographic study to see the potential growth in Alvarado and the Alvarado ISD boundaries. We are seeing some growth. It's not as fast as we were expecting, but we are continuing to grow."
They were up about 70 students at the beginning of this school year, he said. 
In April, the district created the Facilities Steering Committee, which was made up of about 40 community members to study facility conditions, district finances and student needs, he said. 
"That recommendation was to add an extension to the junior high that would allow us to move our sixth-graders to the junior high campus," he said. "Thus allowing our third-graders to move up to our current intermediate school building, which we would call an upper elementary."
If the bond proposal were to pass, he said the district's tax rate would not be affected. 
The tax rate for the 2019-20 school year is a maintenance & operations rate of 97 cents and interest & sinking rate of 50 cents, with a combined rate of $1.47 per $100 of value. The tax rate for the 2018-19 school year was a M&O rate of $1.04 and I&S rate of 42 cents, with a combined rate of $1.46 per $100 of value. 
Due to House Bill 3 being passed during this past legislative session, the M&O rate for all Texas school districts was compressed. AISD trustees then voted to increase its I&S rate to 50 cents, which is the cap the state has set, so the district can pay off its past bonds.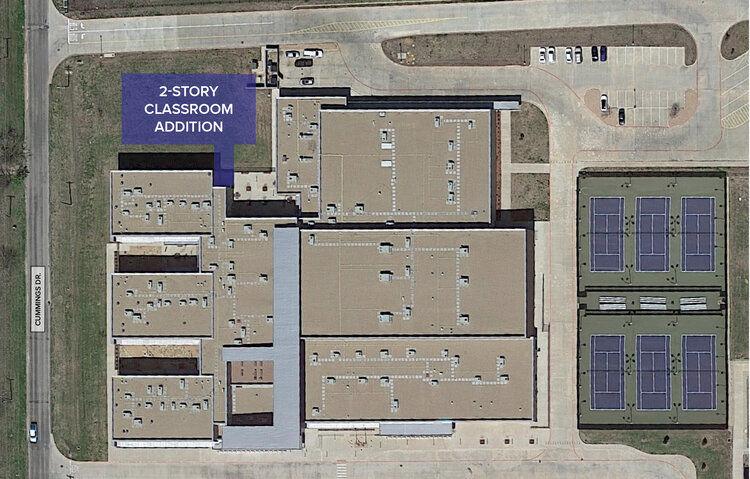 The proposed AJHS addition was always a part of the district's long-term master plan, he said. If the bond passes, the plan is to have the new addition completed in fall 2021.
Early voting is from 8 a.m. to 5 p.m. Oct. 21-25 and 28-30 and 7 a.m. to 7 p.m. Oct. 31 and Nov. 1 at the Alvarado Sub-Courthouse, 206 N. Baugh St., or the Precinct 3 Maintenance Facility, 10420 E. FM 917. 
Election Day is from 7 a.m. to 7 p.m. Nov. 5 at the following locations based on your precinct:
• Precincts 8 and 35: Precinct 3 Maintenance Facility, 10420 E. FM 917
• Precinct 10: Alvarado Sub-Courthouse, 206 N. Baugh St. 
• Precinct 11: Bethesda Baptist Church Burleson, 100 W. Bethesda Rd.
• Precinct 22: Keene Community Center in Keene City Hall, 1000 N. Old Betsy Rd. 
• Precinct 24 and 28: Buel Baptist Church, 4609 County Road 317, in Cleburne 
• Precinct 25: Venus Civic Center in Venus City Hall, 210 S. Walnut St.
• Precinct 26 and 27: Grandview Church of Christ, 707 E. Criner St. 
For information, visit alvaradoisdbond.com.