Zetta Overton Rice glances up thinking back to the home of her Cleburne childhood long ago. One member in particular sticks out: a man with big rings on his fingers picking her up and carrying her about.
"I thought it was a dream and told my mother about it much later," Rice said. "She said, 'No, that was real. That was Sam Cooke.'"
While still a member of the Soul Stirrers, Cooke — singer of "Cupid," "Twistin' The Night Away," "We're Having A Party," "A Change Is Gonna Come" and other soulful classics — performed on stage at Cleburne's Booker T. Washington High School's auditorium. As did other national acts such as the Blind Boys of Alabama and the Pilgrim Travelers, which at the time featured a young Lou Rawls.
The reality of segregation prohibited such groups, in many towns, from staying in hotels or patronizing restaurants.
"The wives and families in East Cleburne put them up in their homes," Rice said. "And everyone in the neighborhood would get together to feed them."
Such nationally known acts stopped in Cleburne in part because of the Gospelaires, a Cleburne gospel group one member of which was Rice's father. The members grew up in East Cleburne and graduated from Booker T., which served as Cleburne's segregated school for black students through 1965.
The Gospelaires, who started about 1948, performed throughout Texas and, for several years, sang live at 8 a.m. Every Sunday on Cleburne radio station KCLE.
"I remember sitting and waiting for them to come on the radio while my mom and grand mom would be getting us ready to go to Sunday school," Rice said. "And everyone would be listening to the Gospelaires."
Rice said her father was a "promoter of sorts," and proved instrumental in booking the Soul Stirrers and other to play Booker T., concerts the Gospelaires opened.
Rice and others discussed East Cleburne musicians and entertainers during the Jan. 9 installment of the Legacy of East Cleburne series.
The soil of East Cleburne has proved fertile when it comes to producing entertainers or, as Legacy organizer John Warren mused, "I say it over and over again, the great things that come out of East Cleburne, that place across the tracks."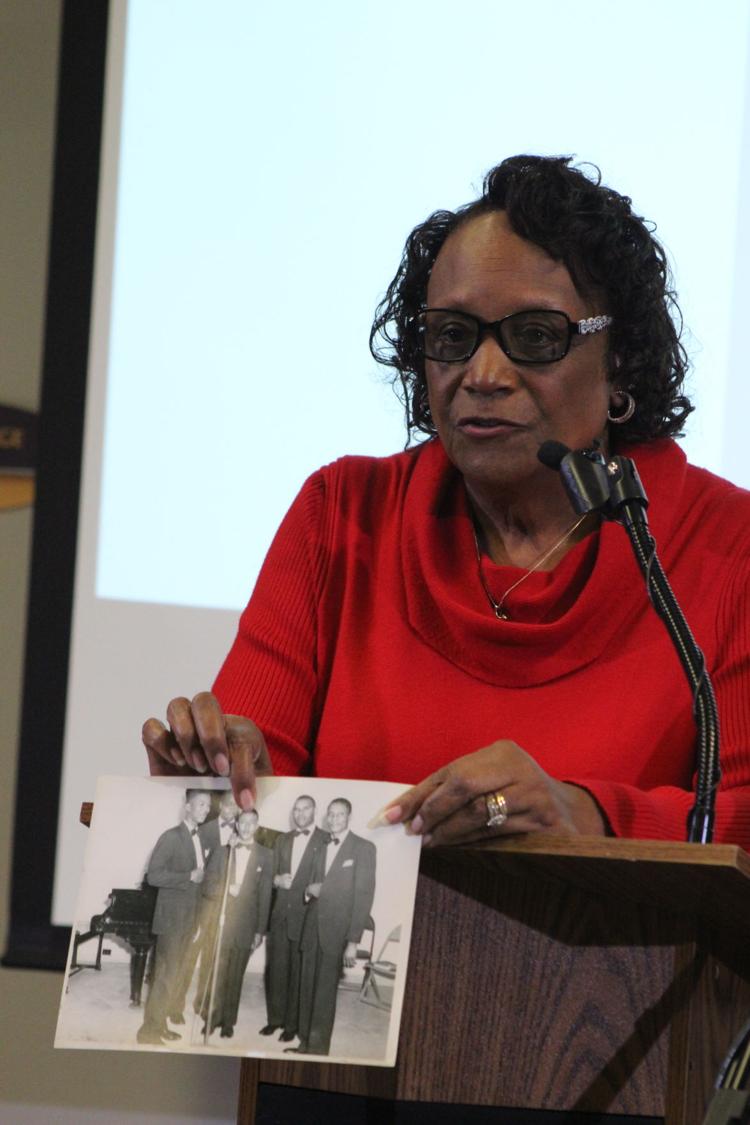 The Legacy series, subtitled A Community Dialogue, exists to do just that, Warren and series co-organizer the Rev. Johnny Dollarhide said.
The hope is to celebrate the history of East Cleburne, much of which remains little known outside the neighborhood, and restore its proper placement within Cleburne's overall history.
To that end, previous installments focused on athletics, education and day-to-day life. Upcoming installments will tackle work and military.
As he has for previous installments, the Rev. Bill Wright offered historical background and perspective on the topic of the day in this case discussing the Harlem Renaissance of the 1910s through the '30s.
"It was an African-American cultural movement that flourished," Wright said. "The Harlem Renaissance was a literary and intellectual flowering that fostered a new black cultural identity. Socially and artistically there was a great explosion."
That explosion reverberated well beyond Harlem and spread throughout the nation, Wright said.
Dollarhide weighed in on the stereotypes of black entertainers during the days of segregation and the struggles to overcome them.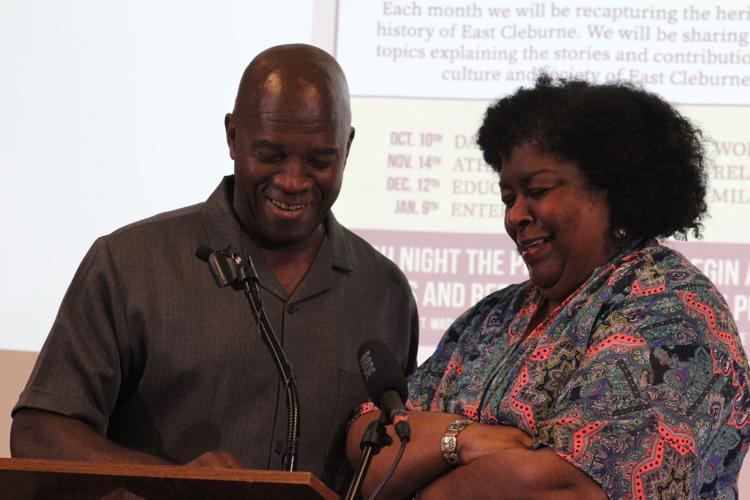 Dollarhide and Wright moved the narrative from general to specific, in this case East Cleburne.
"The history of African-Americans has in many cases for a number of reasons been neglected," Dollarhide said. "It has not been seen, not been shared. 
"There is a history of the African-American race right here in East Cleburne, and there has been a world of entertainment coming right out of East Cleburne. And it's important to correct the wrongs that history has left out."
In the case of East Cleburne that includes jazz singer and pianist Frank Jackson who attended Booker T. through the age of 16 when his family moved to San Francisco. Jackson went on to play and/or rub shoulders with John Coltrane, Billie Holiday, Lionel Hampton, Miles Davis and Frank Sinatra just to name a few. 
Udell Anderson, also a Booker T. student, went on to appear in several stage plays and release several funk 45s and LPs.
Jackson, who is deceased as is Anderson, elicited laughter and pride from attendees when, during a video interview screened, he announced, "I'm from Texas, a little town called Cleburne."
Jackson credited his passion for music to his parents and the pianist in the Cleburne church of his youth.
"I fell in love with the piano there," Jackson said. "I was always right there hanging around and looking over [the church pianist's] shoulder. That's how she knew I was interested in learning."
The amazing thing, Warren said, is that Booker T. did not have a band or instruments and yet the teachers managed to teach the students music in spite of that.
Rice's husband, the Rev. Mason Rice Jr., himself of musician of note through the Voices N' Praise Singers and other avenues, didn't hail from Cleburne. Rice nonetheless offered his thoughts on East Cleburne's musical richness.
"I noticed the churches in East Cleburne," Rice said. "Everyone had musicians and melodious choirs."
Rice performed during the program as did noted Cleburne pianist Eldridge Jones. So too did Cleburne resident the Rev. Kirk Cross and his wife, Peggy Cross. Both spoke of the Cross Family Singers and of their eight children.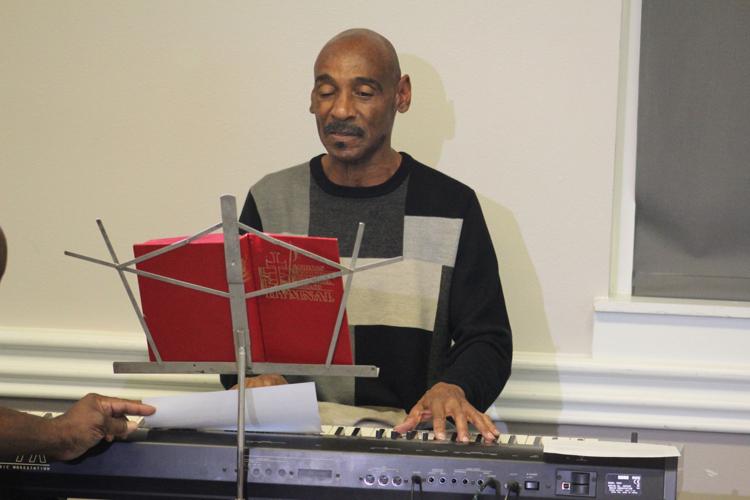 Their son Joel Cross went on to become a Grammy nominated singer/songwriter and has collaborated with India Arie and others. The Cross' other children's accomplishments range from musical to literary to academic and more.
Posters displayed and handouts detailed the stories of other East Cleburne entertainers including John Richard Rose, who penned more than 200 waltzes, spirituals, pop and blues songs. 
Kirk Cross, perhaps referring more to East Cleburne than his family in particular, summed the night up.
"Living in Cleburne has been interesting," Cross said. "It's been good but, like anywhere else in the U.S. It's had its issues. But through it all God's blessed us and we learned how to thrive."