413th District Judge Bill Bosworth today named the Texas Department of Family and Protective Services temporary sole managing conservator over two children allegedly sexually abused by their father. 
The children's father, Michael Patrick McGovern, 35, of Mansfield, shot and killed himself shortly after noon on Wednesday in the parking lot of the Johnson County Sheriff's Office.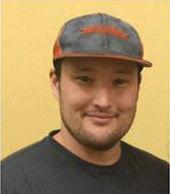 CPS requested the temporary conservatorship based on the belief that the children remain in danger should they be allowed to stay with their mother. A later hearing will be held to determine permanent custody of the children, both of whom are younger than 6.
The children's mother, according to the petition for removal, failed to take steps to ensure her children's safety and questioned whether the allegations against her husband were true.
CPS officials responded to the couple's Mansfield home on Monday at the request of Johnson County Sheriff's Office detectives who, along with FBI agents, were executing a search warrant on McGovern's house.
McGovern, according to the petition, accessed an online site through which he made statements of sexual activities he had with his daughters and activities he hoped to engage in with them in the future. McGovern, through the same website, transmitted photos of his daughters in their underwear and of himself inappropriately touching his younger daughter.
McGovern went by the screen name pervvy.dad on the site, according to the petition.
McGovern, according to the petition, interacted on the site with who he apparently believed was another father who had sexual interests similar to his and had an 8-year-old girl. Unbeknownst to him, McGovern was instead interacting with an undercover law enforcement official.
During Monday's search of McGovern's home officials located bedding and clothing matching those in the pictures of his daughters. Officers also seized computers, cameras, phones and other electronics in addition to photographs of McGovern's wife engaging in sexual intercourse with multiple partners.
Officers also found a large number of sexual toys and devices all within reach of the children. Officers located several unsecured firearms throughout the house including an AK-47 type rifle on top of a dresser and noted that the home was in a general state of disarray.
McGovern, at the time of the search, told officers that his children were in day care and his wife was late having just started a new job as a second grade teacher.
As CPS workers were leaving the home to go to the day care to pick the children up for forensic interviews, McGovern's wife drove up with the children in her vehicle. McGovern's wife was "initially hesitant" but allowed CPS workers to take the children for interviews.
The children made no direct outcries of abuse, according to the petition, but the demeanor of one of the girl's changed noticeably when she was asked specific questions about sexual abuse and she asked how her sister had responded to such questions.
McGovern's wife began gagging and grabbed a trash can as if she was about to throw up when given details of the charges against her husband, according to the petition.
Officials told her that the children could not have any contact with McGovern and asked what her plans were to keep her children safe.
"Mrs. McGovern stated that she 'feels stupid for saying this but are you sure that it's him?' and asked if these were valid allegations," according to the petition.
McGovern's wife told officials she would change the locks on the home, change the garage door code and inform the children's day care and school that their father was not allowed to pick them up.
"She stated several times that she will do 'whatever is needed to protect my kids,'" according to the petition.
On Tuesday JCSO detectives obtained three felony warrants on McGovern on charges of aggravated sexual assault of a child, possession of child pornography and indecency with a child. Officers went to the home that day but did not locate McGovern.
That same day CPS officials asked McGovern's wife if she had changed the locks and seen to the other security measures.
"She stated she had not," according to the petition. "She stated that she does not feel like she needs to change the locks to feel safe at her home. However, Mr. McGovern has keys to the home and a garage door opener."
McGovern's wife at that point told the CPS worker that she has hired an attorney and no longer wishes to speak to the case worker. She said she has "not seen any evidence" regarding her husband and directed the CPS worker to talk to her attorney from here out.
"At that time it was determined that an emergency removal of the children was necessary," according to the petition.
Detectives searched for McGovern all day Tuesday and into Wednesday morning. CPS officials on Wednesday received word that McGovern was scheduled to turn himself in to the sheriff's office but instead committed suicide in the parking lot.
The petition notes that neither McGovern nor his wife have past criminal or CPS history.