The Cleburne Police Department in 2016 achieved a level enjoyed by few departments then and now when they earned the Texas Police Chief's Association's Best Practices Recognition. Last month they were re-recognized by the program thus joining an even smaller group of Texas law enforcement agencies.
With COVID-19 safety protocols still in effect, Texas Recognition Program Director Max Westbrook, himself a former Austin police officer, was unable to attend Tuesday's Cleburne City Council meeting in person. Instead Westbrook congratulated Cleburne Police Chief Rob Severance during the meeting via Zoom on CPD's new status.
Participation in the program, which is strictly voluntary, requires a department to meet more than 100 standards ranging from use of force to vehicle pursuits to administrative matters. The program, Westbrook said, is the "new gold standard" for law enforcement agencies.
Having attained its original recognition four years ago, CPD was reevaluated last month by onsite inspectors for re-recognition status. CPD, Westbrook said, met and/or exceeded the best practices standards.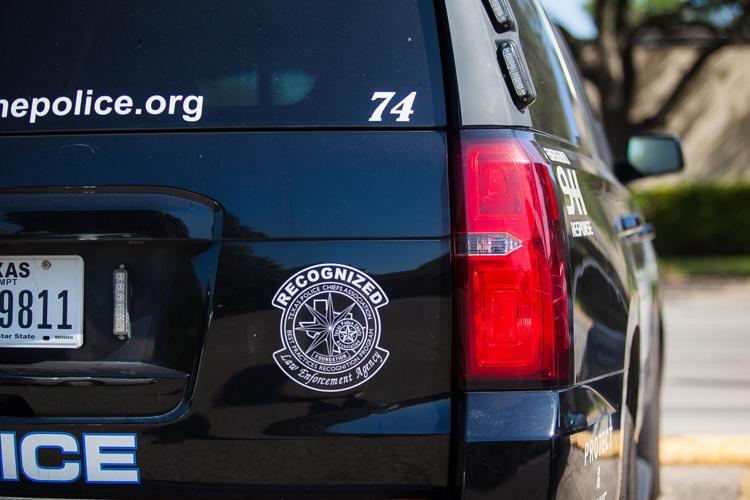 "Of the 2,400 police departments in Texas only 167 have the recognized status," Westbrook said. "Only 94 have been re-recognized. That means your police department is a leader in law enforcement in the state and one of the best departments in Texas. You should all be very proud of your department."
Former CPD Cpl. Bryan Proctor served as the department's program manager throughout CPD's original application process in 2016. The task involved combing through a mountain of folders, files and policy manuals to review department procedures, policies, transparency initiatives, accountability safeguards and other procedures to ensure alignment with the Texas Police Chief Association's best practices guidelines.
"It's not unusual for departments to begin the process then drop out once they realize how involved it is," Proctor said in 2016.
Only 30-40 percent of the departments who undertake the challenge actually complete the process and achieve the recognition, Proctor said at the time.
"It's certainly a labor-intensive process," Proctor said. "Extreme accountability is what I call it. The process is designed to make sure your department is not only accountable, but accountable according to the very best practices out there."
Severance credited the men and women of CPD for putting in the hard work and setting the standards required to achieve both the initial and renewed recognition status.
"This came about because of a lot of hard work followed by an intensive review of the Cleburne Police Department's policies and it is something every member of our department can be proud of," Severance said. "For our citizens it brings confidence that their department is operating under the best practices in the state. For our officers and potential recruits confidence that our department operates under the highest standards and constantly sets the bar for excellence and public service."
CPD will be reevaluated in four years, Westbrook said.
Mayor Scott Cain noted that overall city crime rates have dipped by 54 percent during Severance's tenure.
"It's because of [CPD's] commitment to excellence that they are recognized as one of the best departments in the entire state," Cain said. "I would recommend that other departments across the country look to Cleburne for an example of how policing is done professionally and compassionately."
Addressing
use of force
CPD regulations already prohibited chokeholds in almost all cases well before the Memorial Day killing of Minneapolis resident George Floyd by former Minneapolis officer Derek Chauvin. The department officials and council members on Tuesday adopted a resolution putting that restriction and a duty to intervene into their guidelines.
Severance called the video of Floyd's killing disgusting.
"In my three decades of law enforcement I've never once heard an instructor teach a knee on the neck," Severance said. "That's not us, not what we do."
CPD's adoption of the policy follows the Texas Police Chief's Association's adoption of the same. The Association's adoption came in response to President Donald Trump's executive order on Safe Policing for Safe Communities, which address a duty to intervene and deadly force restrictions as they apply to unauthorized uses of force.
"Chokeholds, vascular and carotid artery neck restraints are prohibited unless deadly force if authorized," Severance said. "Any officer using such holds or restraints will immediately cease such use upon gaining control of the subject and begin the application of an appropriate medical response if needed.
"Officers are required to report any incident involving use of a chokehold or vascular or carotid artery neck restraint."
All officers are required to intervene as necessary in such instances as well.
"Any officer present and observing another officer or employee using force that is clearly beyond what is reasonable and necessary in the circumstances then existing has a duty to intervene by verbal and/or physical means," Severance said. "And to immediately report the use of force to a supervisor and submit a writen statement directly to the chief of police. This standard applies regardless of the rank or position held by the officer or employee, or whether the user of force is the supervisor of the observer."
Cain commended the move.
"How proud I am that we have a department where our officers seek out ways not just to better speak to the heart of CPD, but to the heart of Cleburne as well. And they operate not just under what is professional and right but also with compassion and caring. 
"With all the national discussion about improving policing practices, I'm proud to know that our police department is already leading the state in implementing ways to improve best practices and grateful that our officers not only protect and serve our community byt that they continually look for ways to improve."