The week was winding down at the Johnson County Junior Livestock Show and Youth Fair on Thursday, but students in the lamb show were ready to show their animals.
Hayden Come of Grandview FFA won grand champion, with James "Wyatt" Key of Grandview FFA winning reserve champion.
There were so many emotions going through Come's head both before and after he showed his lambs, he said. With it being his last year, he said his No. 1 goal was to receive grand champion.
"I put a lot of work into it," he said. "It's really indescribable. Everybody that's helped me, everybody that's inspired me, influenced me in any way, just the way that everybody in this community, everybody here has touched me in some way. It means a lot. The people mean a lot."
He thanked his parents and other family members for believing in him and always helping him in any way they could. 
"Everybody here in the county, a lot of the board members that I know, they've been my family," he said. "They always pushed me to be better. I'm very appreciative to them. Everything that they've done to not just help me but all the kids. It really means a lot."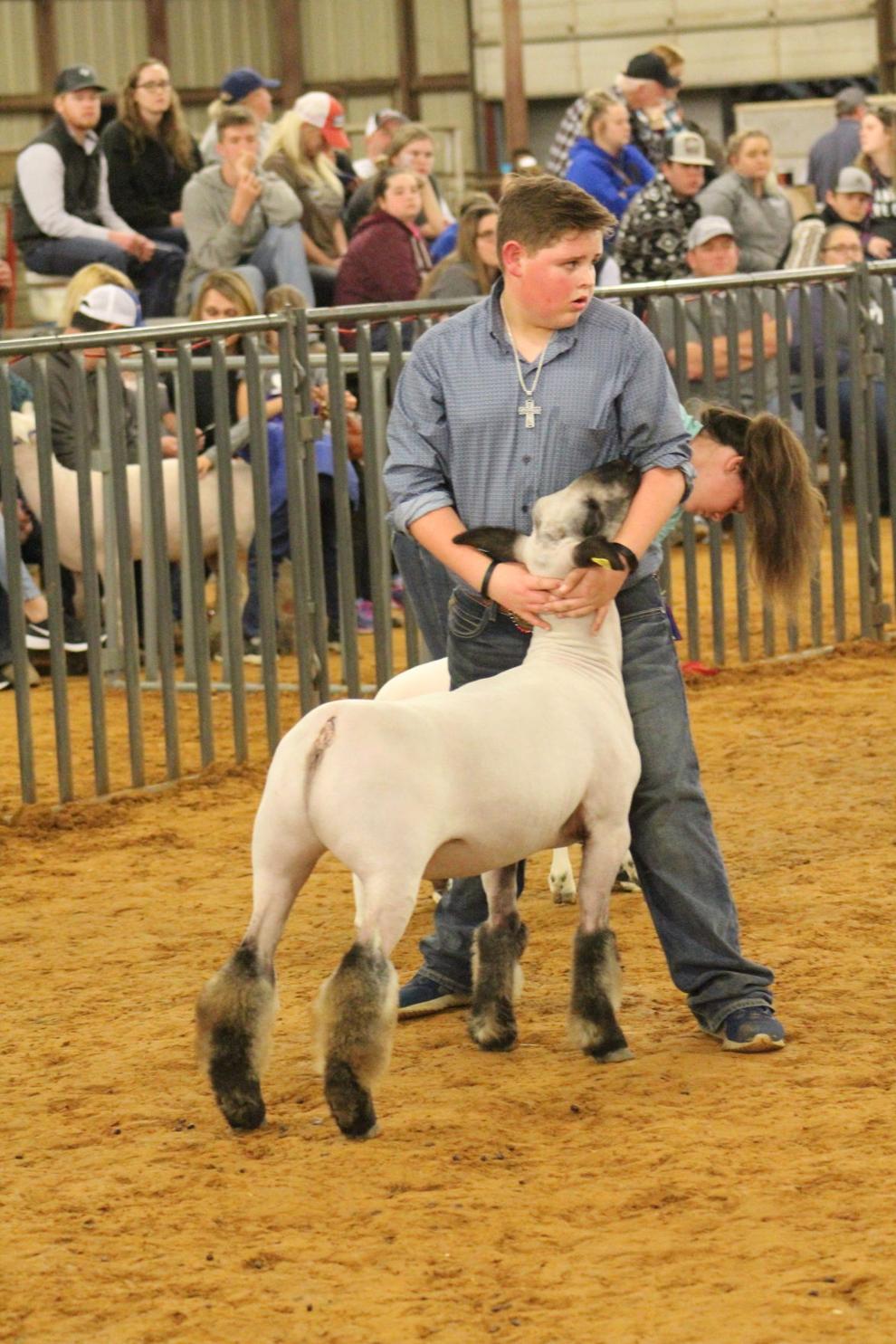 Key, 14, said he's looked up to Come over the years and is very happy for him.
"I had trust in Hayden," Key said. "I knew he could do it, so I was just counting on myself to see if I could keep it going, keep the same energy."
As an ag extension agent, Judge Chad Coburn of Sterling City said he's always enjoyed giving advice to students during stock shows. Livestock kids are the best kids in the world, he said.