A Plano man remains in custody at the Comanche County Jail in lieu of a $3 million bond on a charge of capital murder of multiple persons, including a former Cleburne High School student.
The suspect, Brendan Jenkins, 22, was the boyfriend of the victim, Ashlyn Brooke Smith, 18, of Cleburne.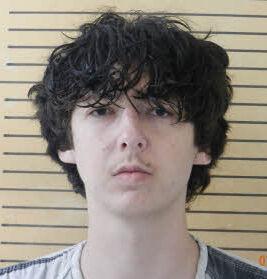 Jenkins was also arrested in connection to the murders of Smith's grandparents, Earl Stephens III, 63, and Patricia Stephens, 62, both of DeLeon.
Comanche County Sheriff's Office deputies on Saturday responded to the 2900 block of Texas Highway 2921 Saturday night on reports of three deceased individuals.
The caller, Jenkins, admitted to shooting all three, according to nbcdfw.com.
Officers from the DeLeon Police Department and the Texas Department of Public Safety also responded to the scene.
Officers found Smith and her grandfather deceased upon arrival. Rescue workers transported Smith's grandmother to JPS Hospital in Fort Worth but she later died of her injuries.
Officers arrested Jenkins at the scene.
Jason Smith, Smith's father, told the Plano Star Courier that his daughter and Jenkins moved to DeLeon in April shortly after they met and were living in a camper on the property of Smith's grandparents.
Jason Smith said that his daughter on July 23 called and asked him to come pick her up from the camper.
Smith told his daughter the earliest he could come would be the following Monday. Then he received word of his daughter's murder early Saturday morning.
Smith told the Plano Star Courier that Jenkins murdered Ashlyn Smith in the camper then walked several yards to her grandparent's house where he murdered Smith's grandmother and shot her bedridden grandfather.
A GoFundMe account has been established to cover Smith's funeral costs with $5,545 of the $11,000 goal having been raised as of Wednesday afternoon.
To donate to the fund, visit https://gf.me/u/yipzh7.
Smith's visitation is from 5-8 p.m. Friday at Crosier-Pearson Cleburne Funeral Home, 512 N. Ridgeway Drive. Grave side service will be held 11 a.m. Saturday at Rosehill Cemetery in Cleburne.